All eyes are on Hillary Clinton following her widely-anticipated presidential announcement last weekend and nothing makes that more clear than the headlines that appeared in several conservative publications Thursday.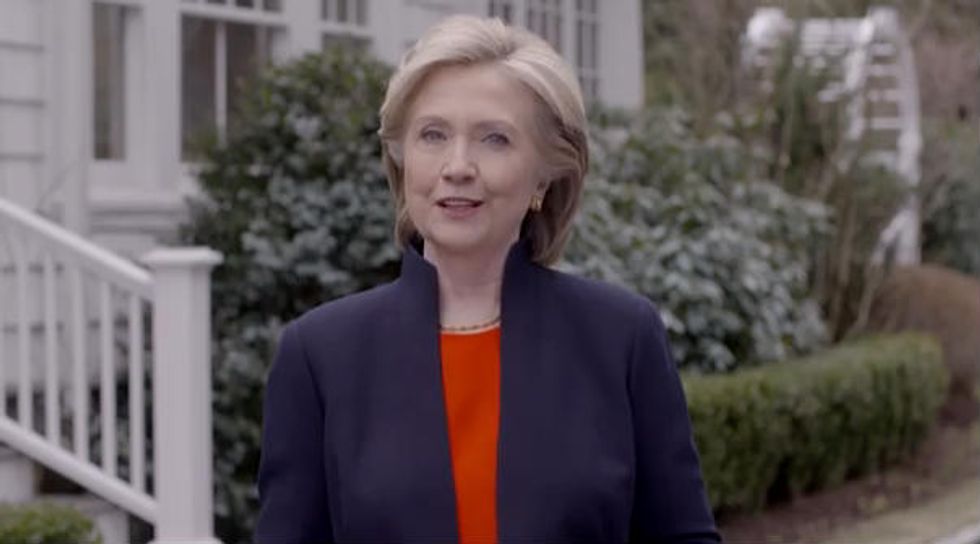 Image source: YouTube
The former first lady, senator and secretary of state was in Iowa attending a private meeting with local Democratic Party leaders, KETV reported.
However, as Clinton walked out of the building and back to the vehicle in which she was riding, one clearly visible detail was enough to shine the spotlight once again on what is perhaps one of Clinton's biggest obstacles leading up to 2016. That is the Republicans' charge that she believes she is above the law.
The large, black SUV Clinton is seen walking toward in the video shows it is partially across the line of a handicapped parking space.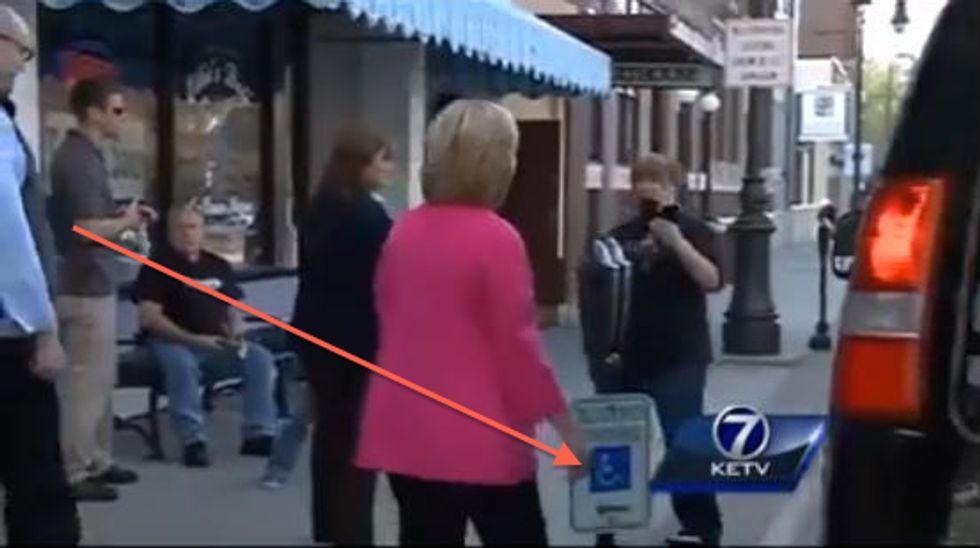 Image source: YouTube
It wasn't long before conservative outlets pounced. Take a look at some of the headlines: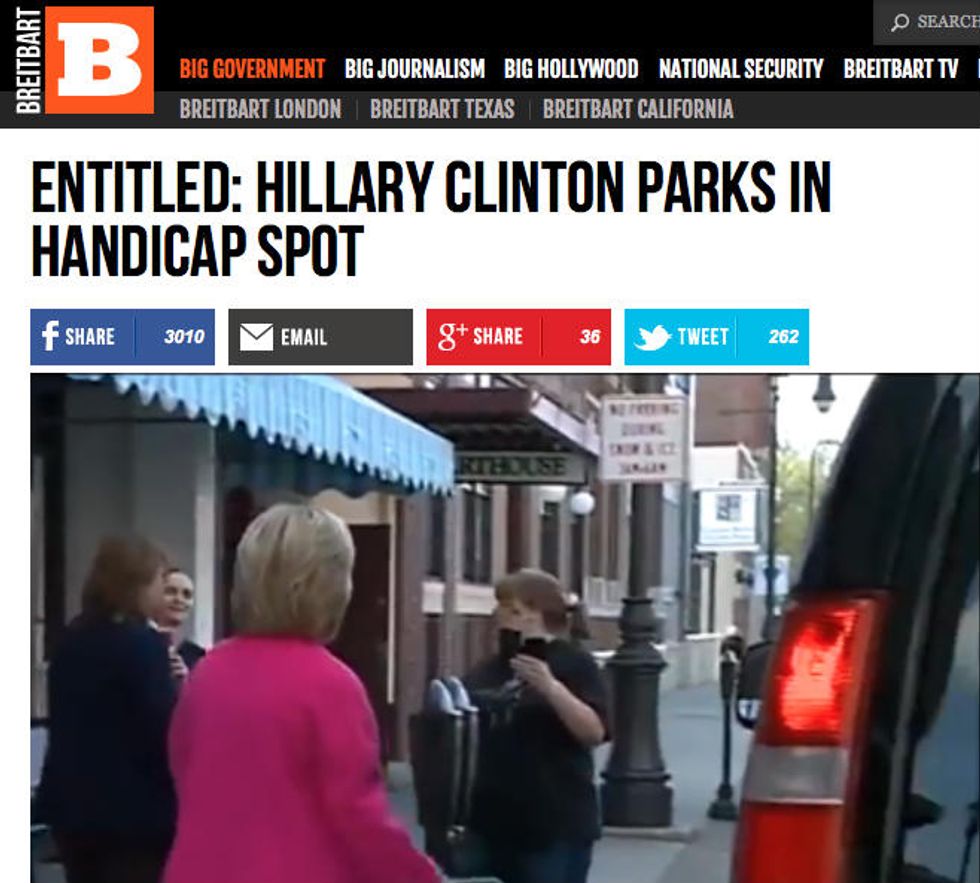 Image source: Breitbart
"Entitled: Hillary Clinton Parks in Handicap Spot," read Breitbart's headline.

Image source: HotAir
"Impeach: Hillary's van caught parked in handicapped spot in Iowa," HotAir posted.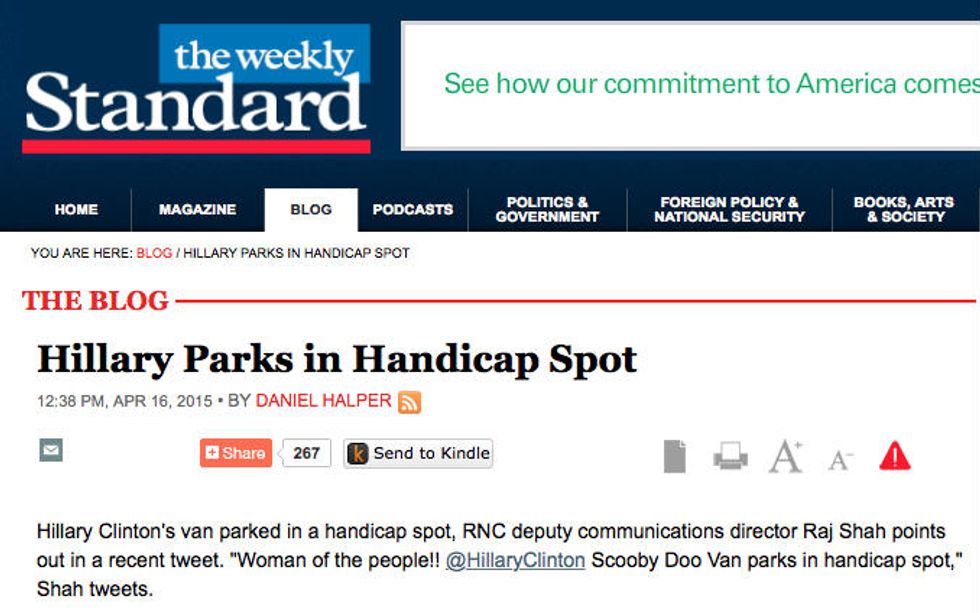 Image source: Weekly Standard
The Weekly Standard's headline was similar: "Hillary Parks in Handicap Spot."
Just how far over the handicapped line was Hillary's vehicle? Well, that's hard to tell. But from the angle of the camera, it appears evident that the SUV was at least taking up some of the space reserved for handicapped motorists and passengers.
Watch the video and decide for yourself:
–
Follow Jon Street (@JonStreet) on Twitter