The driver who stormed another motorist's car during a violent road rage incident caught on cellphone video Wednesday is an assistant college professor.
Linden Adkins, who is an assistant professor at Kent State University's College of Applied Engineering, Sustainability and Technology in Kent, Ohio, is seen berating the driver of a minivan, who he said cut him off and nearly hit a student all while texting on their cellphone, WEWS-TV reported.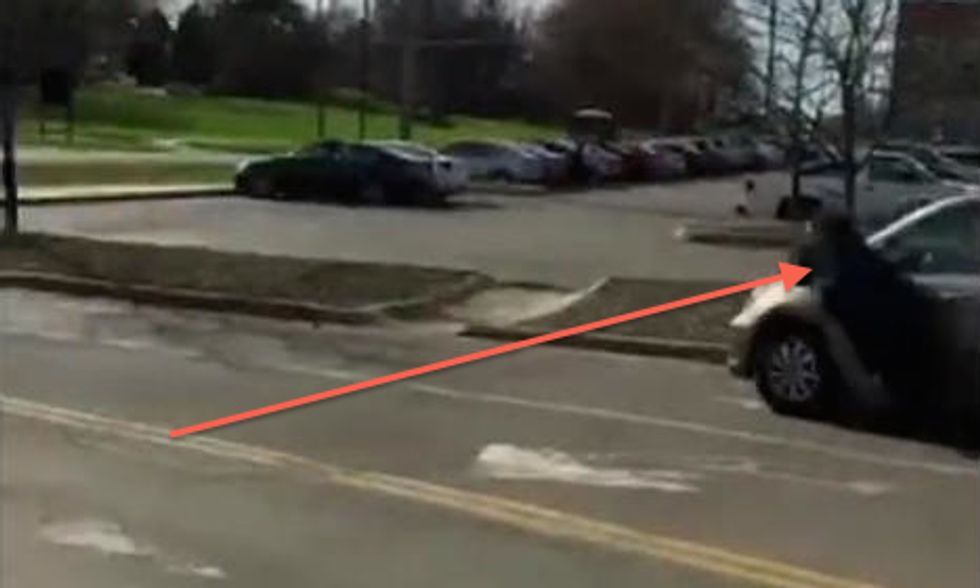 Image source: WEWS-TV
The assistant college professor can be heard cursing several times during the encounter. Moments later, the scene grew even more tense.
"What kind of a moron are you? God*** son-of-a-b***h,"Adkins screamed at the minivan driver."
That's when Adkins appears to latch onto one of the vehicle's windshield wiper blades as the car bolted off, dragging him to the pavement where he suffered cuts to his face, knees and hands.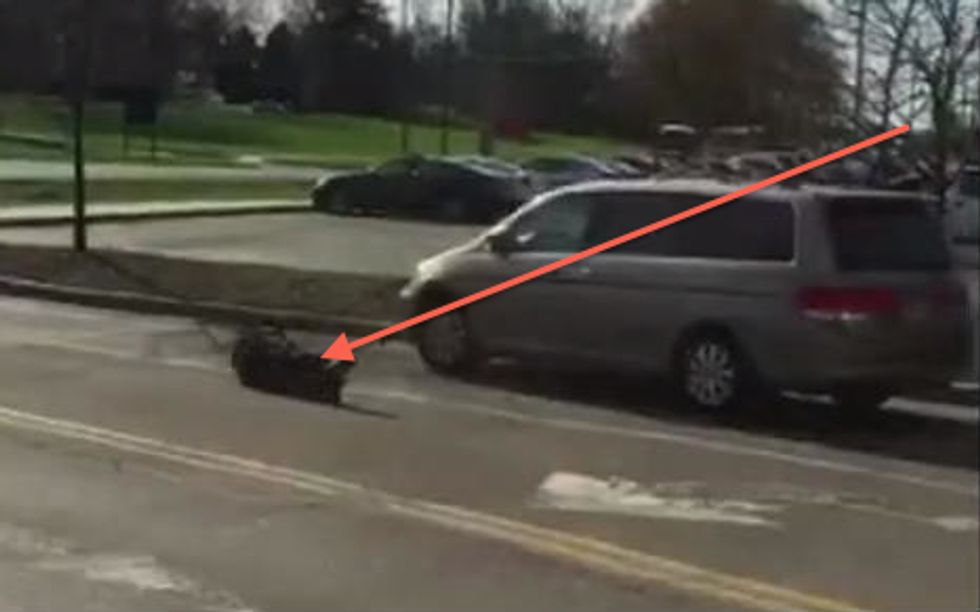 Image source: WEWS-TV
Adkins later told WEWS-TV that it wasn't the driver who allegedly cut him off that upset him. Rather, he said, it was the fact that the driver was texting.
"That's when I just got very upset about texting and driving. We've been inundated with...you shouldn't be doing that. That's when I got out of my car and, yes, I got enraged. I didn't get violent. I didn't get threatening. But I did want to make my point to him. Unfortunately I made it very strong," Adkins said.
"Maybe I shouldn't have been quite as intense, but at the same time, is it possible that my being that intense saved a future life?" he continued.
Adkins has been charged with menacing, which is a fourth-degree misdemeanor. He is scheduled to appear in court Tuesday.
Kent State University said it is still conducting an investigation of the case.
Watch the tense confrontation below:
(H/T: WEWS-TV)