Sometimes a business owner voices a controversial opinion and donations flood in from across the country in support.
Other times the donations just don't come.
Jim Boggess sparked some controversy when he posted a "White History Month" sign in the window of his Flemington, New Jersey, establishment Jimbo's Deli last month.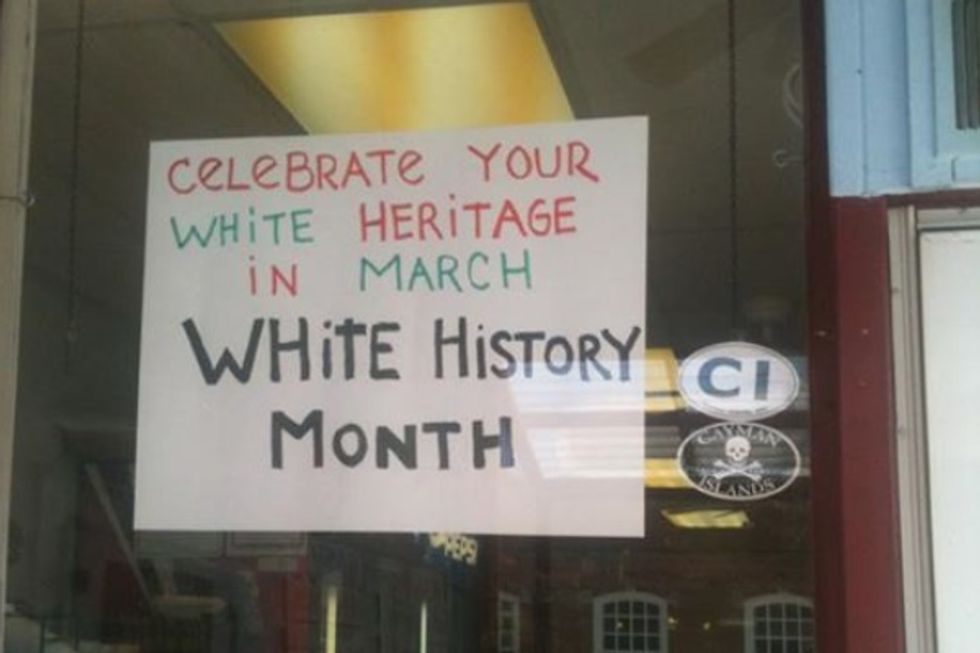 Image via GoFundMe/Jim Boggess
At least one neighbor was outraged that the sign seemed to mock the February observance of black history month — the neighbor said the sign originally featured a Klu Klux Klan-esque cross — though the men have since made peace, with Boggess apologizing.
A month later, Boggess' deli is going out of business.
In a plea for donations on GoFundMe, Boggess said he initially received support for his white history month sign, but things took a turn.
"[T]he bottom dropped out and customers were no longer coming into my deli, and now I am forced to close down my Deli and lose my American dream," he wrote. "I have become heavily in debt and getting shut off notices from everywhere for both business and home. I don't think I deserve this just because I wanted to be proud of being white and be able to celebrate my heritage like everyone else does."
Critics immediately pounced, questioning whether the sign was really to blame, prompting Boggess to post an update.
"Yes, you guys are right, the store wasn't doing good before the sign was posted," he wrote. "But it was doing good enough to keep the store open."
He said after the sign was posted, business dried up.
The deli has mostly terrible reviews on Yelp.
As of Saturday morning, the crowd funding campaign had raised $290 — the price of roughly 2 square feet of commercial real estate in the pricey town of Flemington.
—
Follow Zach Noble (@thezachnoble) on Twitter