A police officer in Bridgeport, Connecticut, was seemingly unaware that a resident was snapping pictures of him, which would later serve as evidence of what he had done.
Officer Cody Remy was on patrol on Saturday when he reportedly saw a child with a broken bicycle. He pulled over his police cruiser and got out to help the kid, according to officials.
As he worked on the bike, he had no idea anyone was watching — which are usually the moments that reveal people's true character.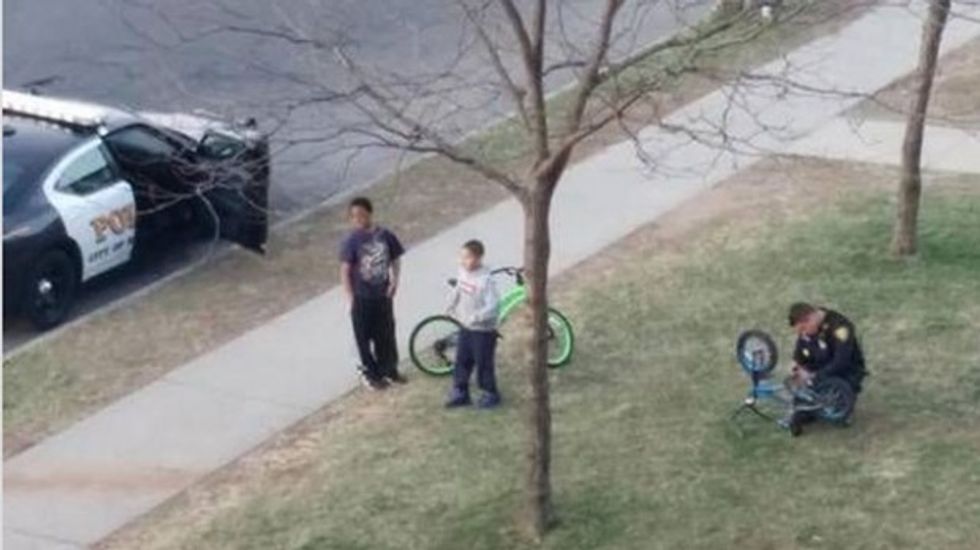 WFSB-TV
Though Bridgeport Mayor Bill Finch said the cop didn't think he had done anything "extraordinary," many people, including the mayor, disagree.
"Officer Remy's act of helping out a child in need in our community is a great example. He doesn't think he did anything extraordinary. But I disagree. The picture speaks for itself. And, I'll leave it up to others in our community and beyond to decide for themselves," Finch said in a statement.
(H/T: WFSB-TV)