Foreign donations to the Clinton Foundation will continue to be a headache for Democratic presidential frontrunner Hillary Clinton with a new book set to be released on May 5.
"Clinton Cash: The Untold Story of How and Why Foreign Governments and Businesses Helped Make Bill and Hillary Rich," by Peter Schweizer, alleges how contributions to the foundation influenced State Department policy from 2009 to 2013, while Clinton was secretary of state, according to the New York Times, which obtained an advance copy of the book.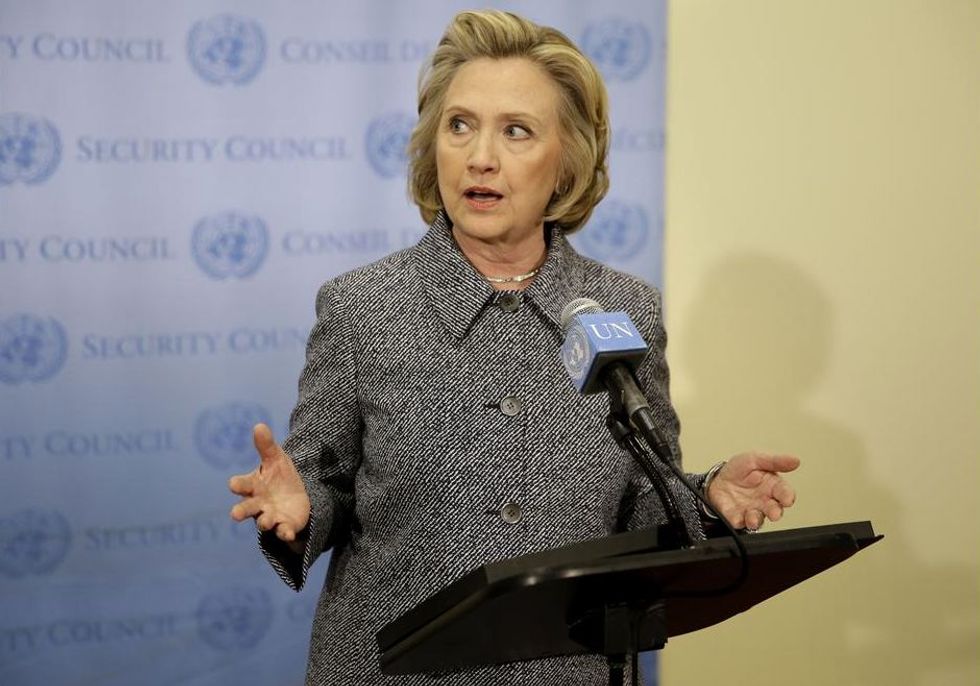 AP Photo/Seth Wenig
The book is taken seriously enough that members of the Senate Foreign Relations Committee are reviewing its findings, the Times reported.
Examples of influence or potential conflicts in the book include a free-trade agreement with Colombia benefiting a Clinton Foundation donor's investments in South American natural resources; development projects after the 2010 Haitian earthquake; and a Canadian bank that paid more than $1 million to former President Bill Clinton in speaking and consulting fees. The bank was a shareholder in the Keystone XL pipeline; however, it doesn't seem like it could have had significant influence, as the pipeline has been held up by a long State Department review.
Schweizer is a senior fellow at the conservative Hoover Institute think tank.