Sen. Rand Paul (R-Ky.) is asking people over Twitter to send him information about money collected by the Clinton Foundation that may have influenced U.S. foreign policy while Hillary Clinton was secretary of State.
Paul has been sending out tweets for the last few days that links to a form people can use to send information to Paul's campaign. The form asks for the name, zip code and email address of the sender, and asks, "Do you have additional information about the Clinton Foundation accepting foreign contributions?"
Do you have more information on @HillaryClinton's foreign donations?>> https://t.co/Df4VRYr1d7 pic.twitter.com/FcLYmD3gxJ

— Dr. Rand Paul (@RandPaul) April 20, 2015
The New York Times reported Sunday that a new book would be out in the next few weeks that purports to detail how money donated to the Clinton Foundation had an influence on the State Department. The book is "Clinton Cash: The Untold Story of How and Why Foreign Governments and Businesses Helped Make Bill and Hillary Rich," by Peter Schweizer, and it threatens to pose more problems for Clinton as she runs for the White House in 2016.
So far, at least, Hillary Clinton has dismissed these allegations. On Monday, Clinton was asked to respond to these potential problems, but she said those questions are just "distractions."
"We're back into the political season, and therefore we will be subjected to all kinds of distractions and attacks. I'm ready for that," she said. "I know that that comes, unfortunately, with the territory."
While Paul's first task is to win the GOP primaries against other Republicans, Paul has come out aggressively against Clinton's candidacy. His campaign website has an entire section called "Liberty, not Hillary," which includes an anti-Clinton video and several graphics that people can use on Facebook or Twitter.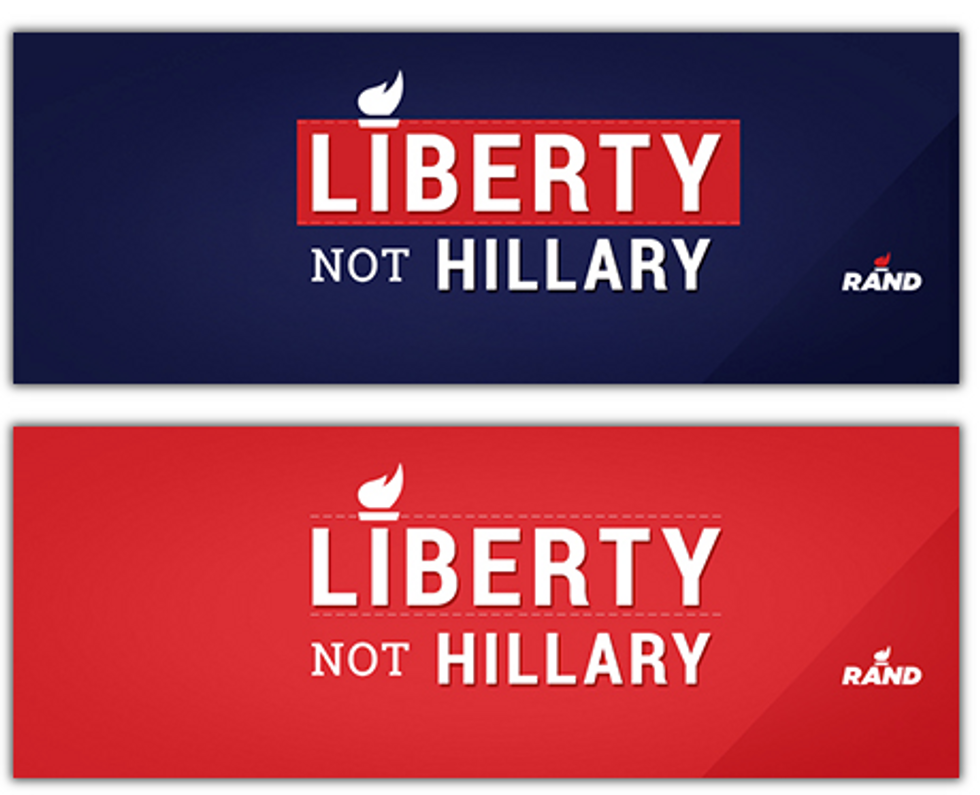 Image: Rand Paul for President