For days a Salem, Oregon, woman didn't have access to any of her messages, photos or videos on Facebook — but the reason wasn't that she forgot her password.
Happy Cloud, who has more than 1,000 "friends" on the social media website, told KPTV that the reason she couldn't log in to her Facebook account for five days was because of her Native American name.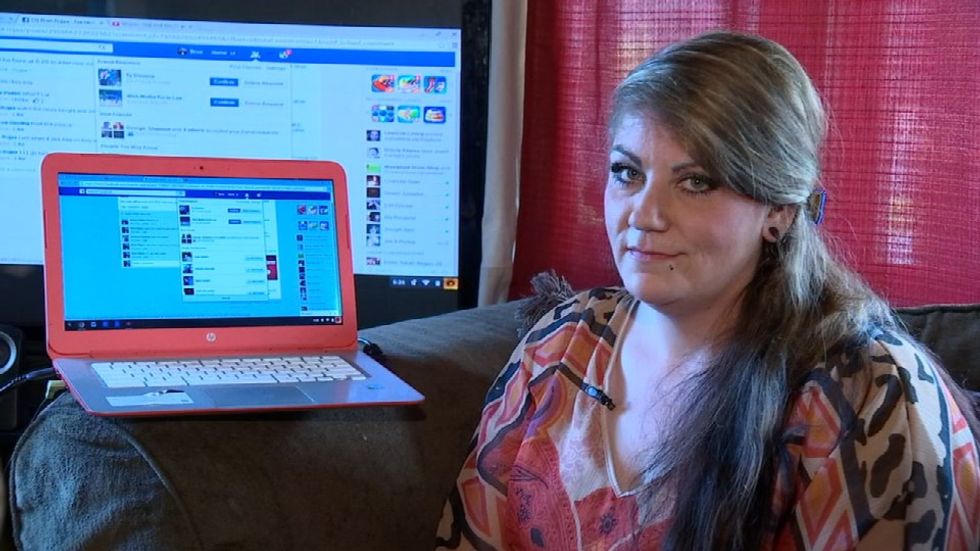 Image source: KPTV
Cloud further alleged that Facebook's policy that allows for this kind of thing to happen is discriminatory.
"Other people can use their nicknames, inappropriate names, but I can't use my real name," Cloud said. "It kind of hurts a little bit."
Cloud said that the Facebook help desk asked her to verify her identity before allowing her to continue using her account, even requesting a copy of her social security card.
All the while Cloud, who usually posts to Facebook about five or six times per day, was locked out.
"I was gone. And the world didn't know where I was," Cloud told KPTV.
Cloud was finally able to figure out a way to get access to her account back, but she had to change her last name on the account to Rojas, which was her married last name. Cloud is no longer with her husband.
It's not clear whether Cloud is currently allowed to access her account using her real name.
Facebook did not immediately respond to TheBlaze when asked to comment.
(H/T: KPTV)
–
Follow Jon Street (@JonStreet) on Twitter