Legendary Hollywood director Clint Eastwood commented Wednesday on his feud with Michael Moore — and answered a question about a threat the liberal filmmaker said he made against him.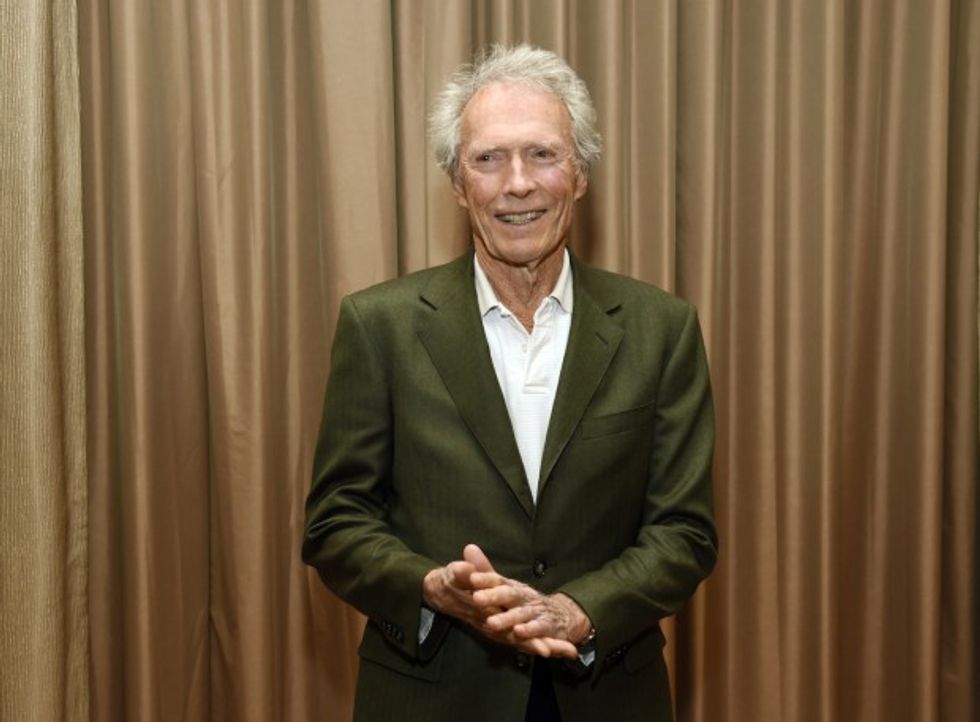 Filmmaker Clint Eastwood poses for a photo op before "The Legend of Cinema Luncheon: A Salute to Clint Eastwood," during CinemaCon 2015 at Caesars Palace on Wednesday, April 22, 2015, in Las Vegas. (Photo by Chris Pizzello/Invision/AP)
"Everybody's saying I threatened to kill Michael Moore," Eastwood said, according to Variety. "That's not true."
After a pause, he added, "It isn't a bad idea."
According to USA Today, the comment prompted a rousing applause and laughter from the CinemaCon audience.
The "Fahrenheit 9/11" director had previously claimed Eastwood said he'd "kill" him if he ever "came to his house" with a camera for an interview.
—
Follow Oliver Darcy (@oliverdarcy) on Twitter