What use could a butterfly be to smartphone and tablet technology? Well, you know that annoying glare that most of the screens have in the sun as the light reflects off their surfaces? Researchers think the structure of this butterfly's wings could help fix that problem.
They were interested in how the glasswing butterfly, which is native to Central America, manages to reflect relatively little light off of its transparent wings. This feature, which applies to both the visible light spectrum as well as infrared and ultraviolet light, is essential for the insect's survival, helping it avoid predators' notice.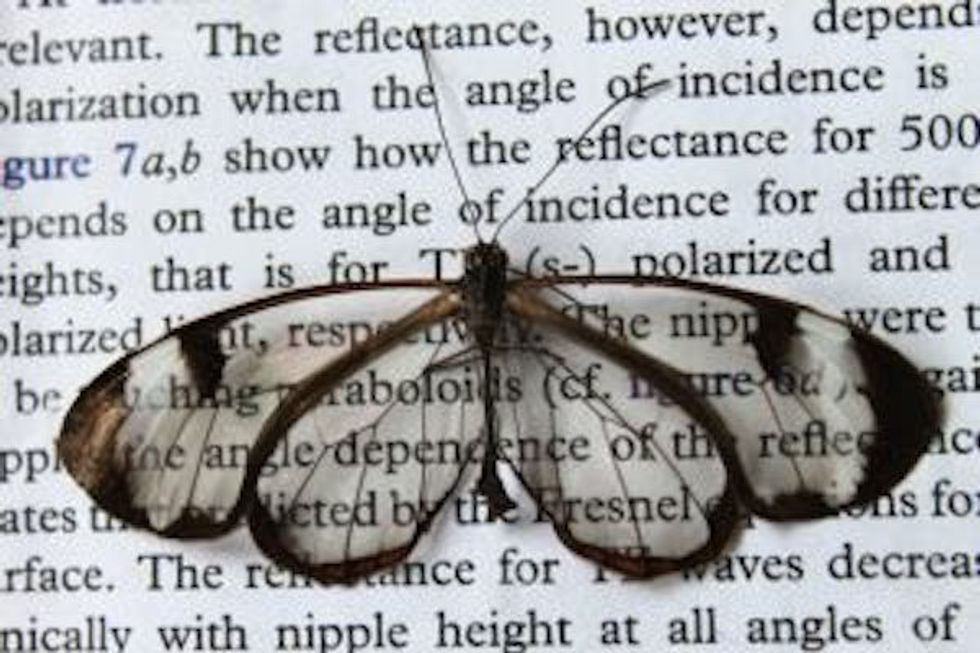 Scientists analyzed the structure of a glasswing butterfly's wings using electron microscopy. Their findings could help develop a better low-relfection surface for phones and tablets. (Image source: Radwanul Hasan Siddique, KIT)
The researchers at the Karlsruhe Institute of Technology in Germany discovered that the butterfly achieves this low level of reflection because its wings are made out of nanopillars of random heights.
"In contrast to other natural phenomena, where regularity is of top priority, the glasswing butterfly uses an apparent chaos to reach effects that are also fascinating for us humans," Radwanul Hasan Siddique, a doctoral student at the institute, said in a statement.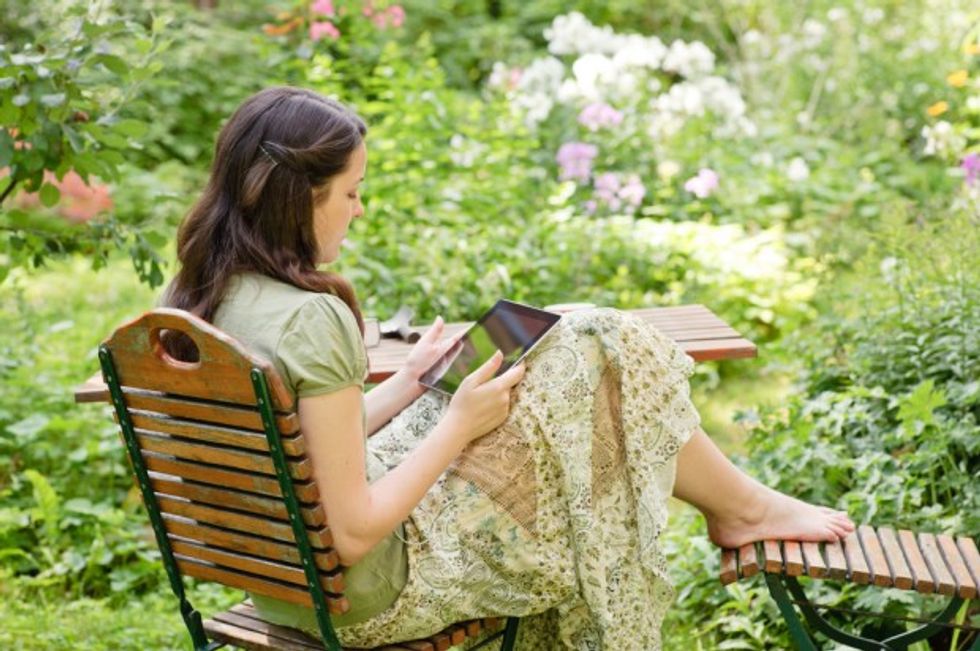 The researchers said that analyzing the butterfly's wing structure could give them clues on how to develop a tablet surface that is less light reflective as well, making it easier to see. (Photo credit: Shutterstock)
Creating a simulation of the nanopillar's height and arrangement, the researchers were able to calculate a similar amount of reflected light when compared to that reflected off the wings. These findings, the researchers said, could be used to help create low-reflection surfaces.
The results of this study were published in the journal Nature Communications.
(H/T: Science Daily)