It's the image that's launched an ever-growing tide of Internet outrage.
Shown is a smiling father standing behind his apparently none-too-pleased daughter, who's wearing a T-shirt featuring an image of her muscular dad's bare torso with this message: "Stay Clear Boys, this is my dad!"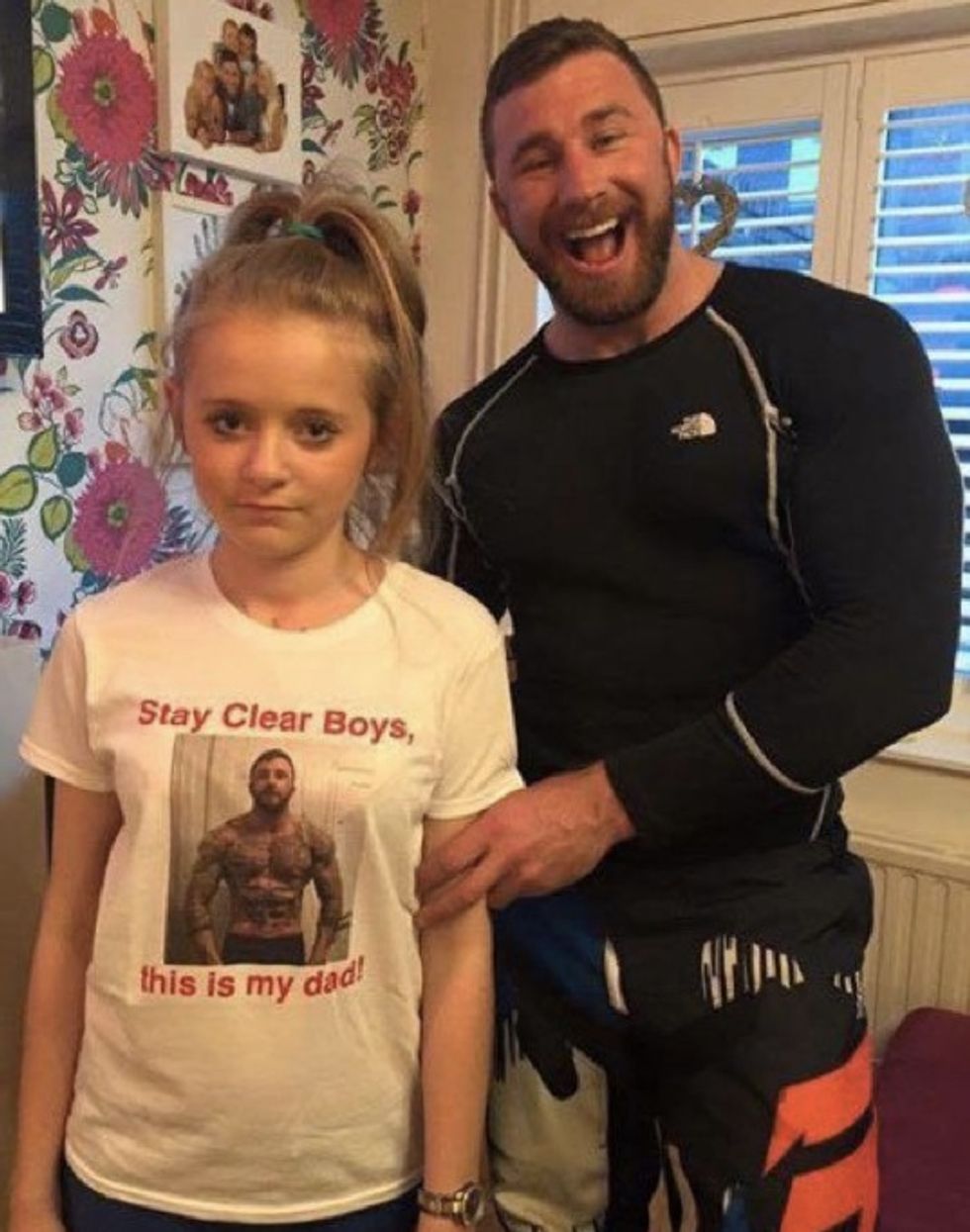 Image source: Imgur
The photo was posted to Reddit on Saturday accompanied by the heading, "Dad security." While it was on the site's "Funny" section and some saw it as a joke, not everyone was laughing at the image.
"Sexism, narcissism and sexualizing a preteen," one commenter wrote. "Good job."
"She looks awfully embarrassed, and his attention whorism is showing," another commenter said.
Then Kit Dale, an Australian martial arts champion, shared the image on Facebook on Sunday with the caption, "Hahahha smart dad.." and things went into viral overdrive.
As of Thursday, Dale's post was liked by over 374,000 Facebook users and shared over 46,000 times.
[sharequote align="center"]"Hahahha smart dad"[/sharequote]
What's more, some news outlets reported that Dale is the father in the photo — but he's not. Dale noted on a later Facebook post: "The awkward moment when you're named as the worst father of the year and you don't even have kids LOL." He added a news.com.au story on the controversy that apparently had been taken offline.
So who's the dad in the photo?
Gavin Gavlaarr Johnston identified himself as the guy in the image, commenting in Dale's Facebook post that "THIS IS ME PEOPLE. I apologize mate, only started as a joke on FB, next thing i know it's escalated to this!!!"
Johnston added that the story "blew out of proportion" and then posted a different photo of him and his daughter for which he noted, "She's my princess though ...":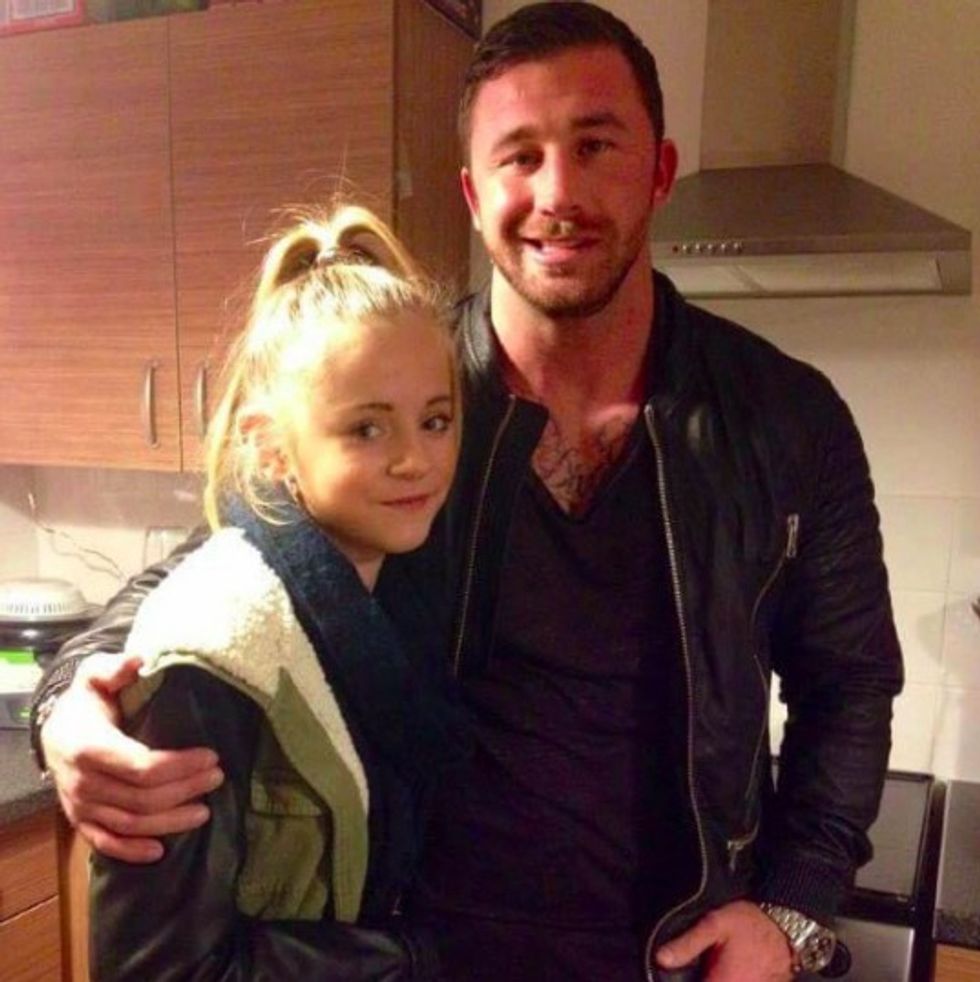 Image source: Facebook
A subsequent commenter gave Johnston kudos for the photo: "I thought it was hilarious! Considering making shirts for my girls when they get older now!!"
Johnston didn't immediately respond Thursday to TheBlaze's request for comment.
—
Follow Dave Urbanski (@DaveVUrbanski) on Twitter