Mark Wiseman was working as part of a construction crew completing road work in Orlando, Florida, when he thought he saw a rat in a pipe. Though that wouldn't be too unusual, when Wiseman got a closer look, he found the little black creature was something else.
A 4-week-old puppy was found in the drainage pipe during the 1-4 construction work, WKMG-TV reported.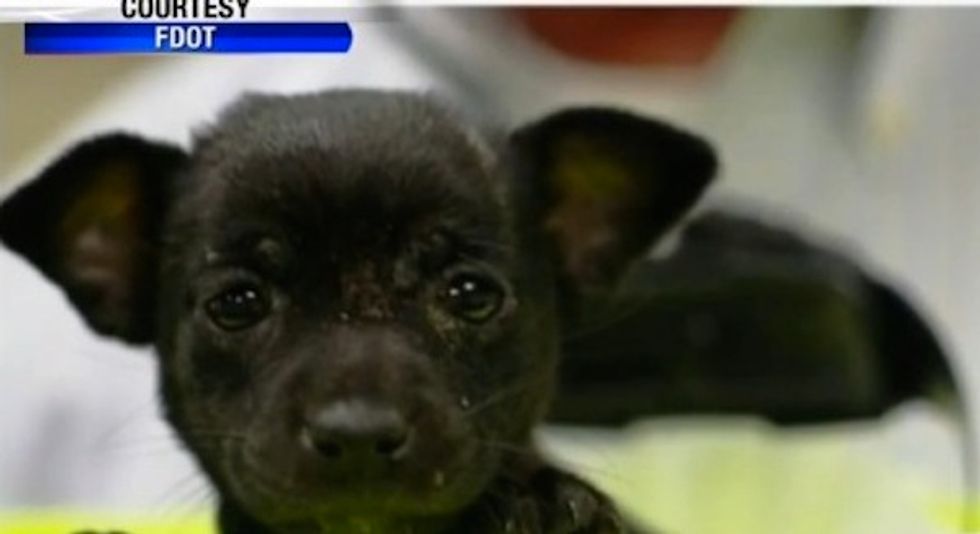 Image source: WKMG-TV
According to the news station, it is unclear how long the black female dog was lodged in the pipe, but Wiseman said she wasn't in good shape at the time.
Wiseman adopted the dog and is toting her to the Volkert construction office during the day and back home for the night.
Now that's a happy ending.
Watch WKMG-TV's report: