An individual in Baltimore punctured holes into a fire hose Monday evening as firefighters attempted to put out a blaze that had engulfed a CVS store previously targeted by looters.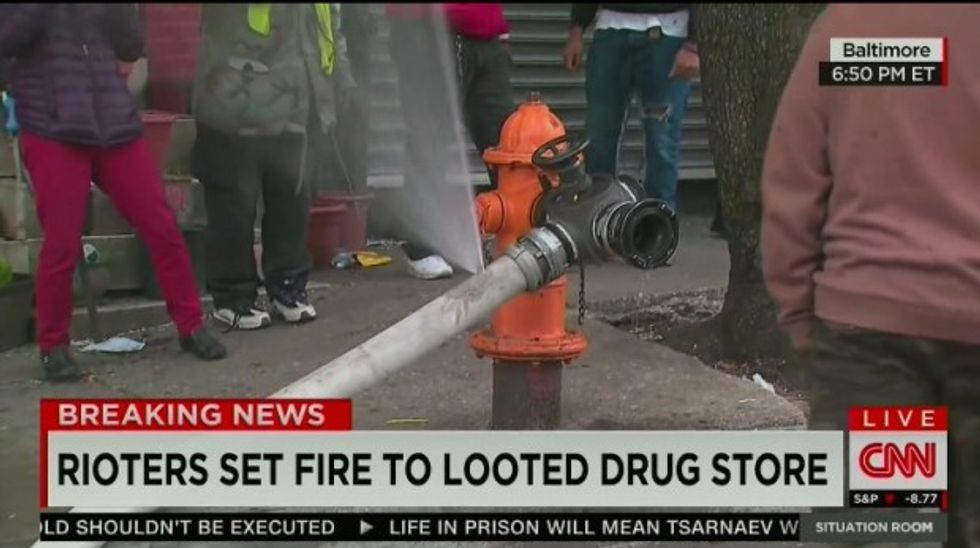 Image source: Screen grab via CNN live broadcast
The incident was captured by cameras during live CNN coverage.
The city of Baltimore descended into chaos on Monday as rioters reportedly hurled rocks, bricks and other items at police officers. The so-called demonstration was apparently intended to be a march to protest the death of Freddie Gray, who died of a spine injury while in police custody.
The CVS was targeted by looters before it was set on fire.
—
Follow Oliver Darcy (@oliverdarcy) on Twitter