More than three decades after her first trip to Diamonds State Park in Arkansas, Susie Clark finally got lucky.
"Are you going to bless me and let me find a diamond today?" Clark recalled asking God prior to her and her husband's visit Thursday, the State Parks of Arkansas website reported.
It wasn't long after that prayer when she spotted the 3.69-carat beauty.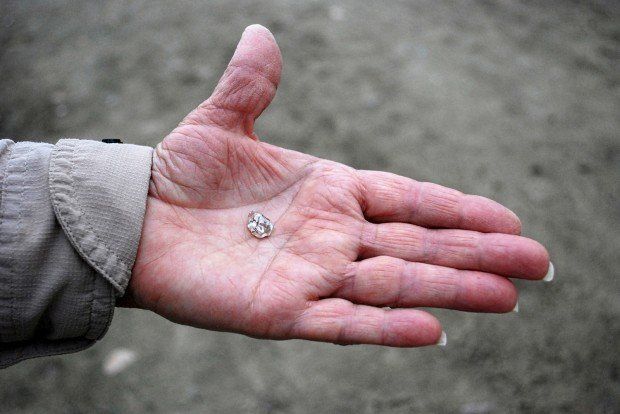 Image source: State Parks of Arkansas
"This is a diamond. And it's a big one!" Clark said of the pinto bean-sized "Hallelujah Diamond."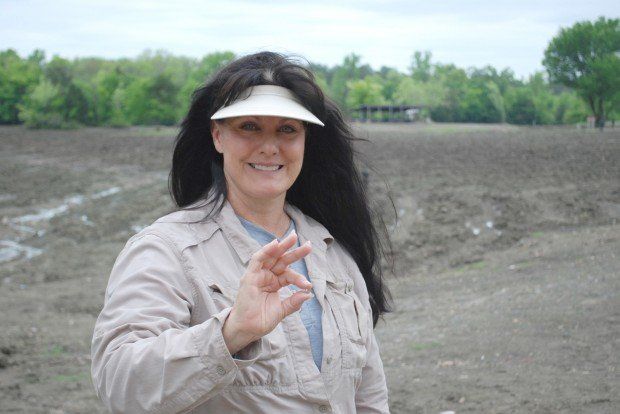 Image source: State Parks of Arkansas
"The gem is frosted white with a pearlescent, metallic shine," Waymon Cox with the park said. "This is the largest diamond found so far this year. And it's the largest one found since April 16, 2014, when a 6.19-carat white diamond, named the Limitless Diamond, was found at the park. Mrs. Clark's diamond is the 122nd diamond found at the park this year."
Cox added that the diamond was likely exposed by recent rain and field maintenance.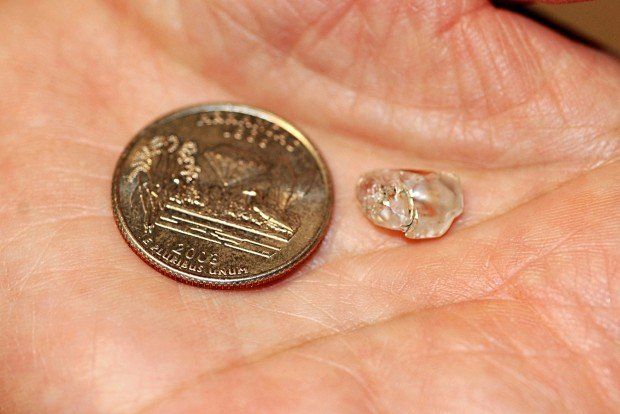 Image source: State Parks of Arkansas
"This regular endeavor loosens the diamond-bearing soil which, along with rain erosion, brings more diamonds to the surface and helps park visitors' chances of finding them," Cox said. "With all the rain we've been seeing, along with this week's plowing, there's a good chance more diamonds will be found on the surface in the days to come."
Since the early 1900s, more than 75,000 diamonds have been found. The land officially became a state park in 1972.
(H/T: WTNH-TV)