Leeza Pearson said she packed her 5-year-old daughter's lunch just like any other day. The child's lunch on Friday included a ham and cheese sandwich, string cheese and a 4-pack of Oreos.
But Pearson was stunned when her daughter returned home with a partially eaten lunch and a note from Children's Academy in Aurora, Colorado. The mother claimed the girl was prohibited from eating her Oreos because they weren't nutritious enough.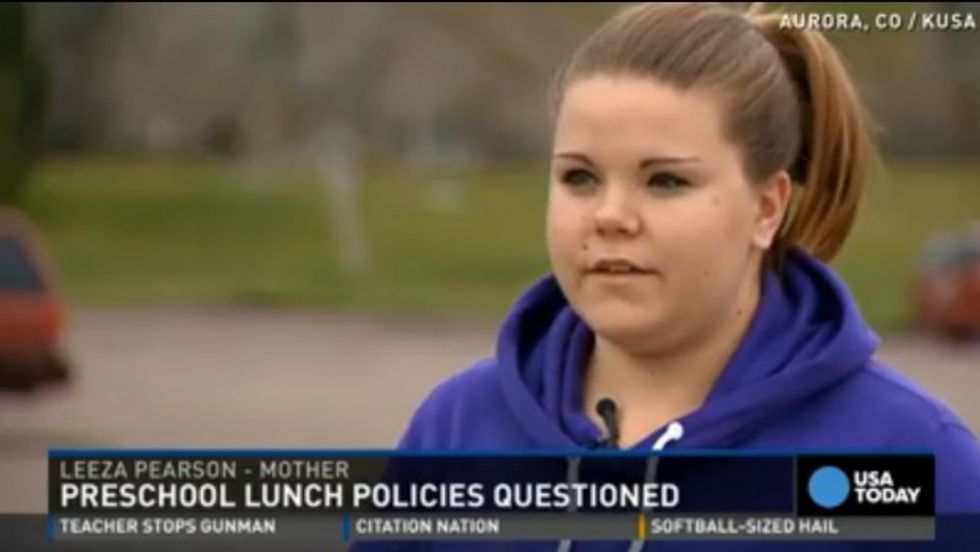 Screengrab via KUSA-TV
The teacher also reportedly sent home a note:
"Dear Parents, it is very important that all students have a nutritious lunch. This is a public school setting and all children are required to have a fruit, a vegetable and a heavy snack from home, along with a milk. If they have potatoes, the child will also need bread to go along with it. Lunchables, chips, fruit snacks, and peanut butter are not considered to be a healthy snack. This is a very important part of our program and we need everyone's participation."
Now the school has one fed up mother on their hands.
"What the school thinks is healthy for her is not what I think is healthy for her," the mother told KUSA-TV.
As far as her child's diet, Pearson said, "That's between me and her and our doctor — not the school."
The director of Children's Academy, Brenda Dean, is apparently already backtracking on the issue and said such a note should have never been sent home to a parent. School officials are looking into the matter and whether the note went out to other parents, she said.
---