It's "MythBusters" meets "Jackass" with just a "dash" of Jason Bourne.
That's how author and entrepreneur Tim Ferriss describes his high-octane TV show, "The Tim Ferriss Experiment," which he officially released on iTunes on Tuesday. Throughout the series, Ferriss takes on a new and intimidating skill for each episode — from tactical shooting (more on his views on guns later) to parkour and "urban escape." As he writes on his website, "It's about how to conquer fear in any skill and 10x your learning speed."
Lest you think the scenes are staged or exaggerated for dramatic effect like some current TV shows, Ferriss told TheBlaze he has a plethora of torn muscles and an overall "demolished" body to prove that he really pushed himself to the limits to create a show unlike anything currently on traditional television.
"I wanted to only create television that I would want to watch, and I watch very little TV," he said.
For example, in one episode, "Urban Escape," Ferriss is tasked with building a toolkit for survival with the goal of being prepared for "anything" — oh, and he only has four days to do it. Watch a preview of that episode below:
But Ferriss, author of the best-selling book "The 4-Hour Workweek," said learning parkour for the show was without a doubt the most punishing on his body. Though Ferriss admitted he expected to get hurt, he also conceded that he didn't fully realize how grueling the challenge would be. Dictionary.com defines parkour as "the sport of moving along a route, typically in a city, trying to getaround or through various obstacles in the quickest and most efficientmanner possible, as by jumping, climbing, or running."
"I really got demolished during the parkour episode," Ferriss told TheBlaze. "I'm still dealing with some of the injuries: two partially torn ACLs, three torn muscles in each of the quadriceps, torn muscle in the rotator cuff, torn flexors in the right forearm — and that's just the beginning of the list."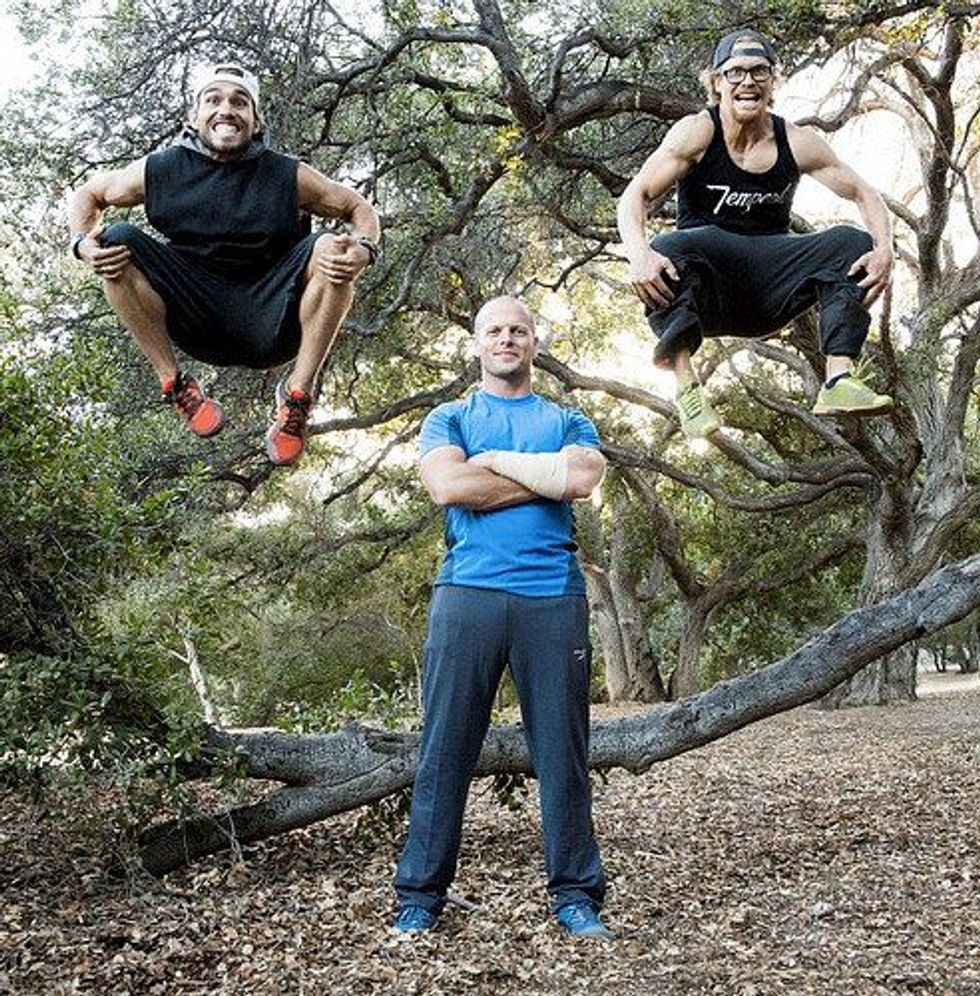 Photo courtesy of Tim Ferriss
The show itself, Ferriss explained with a touch of pride in his voice, really is "too extreme" and risky for most TV networks -- but he wouldn't have it any other way. That fact is also why Ferriss said he's so excited to release all of the content directly to viewers on iTunes, including some never-before-seen bonus content.
'Don't Tell My San Francisco Friends Too Loudly'
Living in San Francisco, where guns are wildly unpopular, Ferriss said he didn't have much experience with firearms until he was invited to go hunting with well-known outdoorsman Steve Rinella. From there, he went on several more hunting trips and was lucky enough to start hanging out with some Navy SEALs and other military veterans, the kind of guys who are extremely informed about guns and gun safety.
So, it's not surprising that when he was coming up with ideas for the show, one of Ferriss' Navy SEAL buddies recommended he try his hand at 3-gun shooting, a type of tactical firearms training that demands shooters alternate between handguns, shotguns and semi-automatic rifles and complete an assembled course.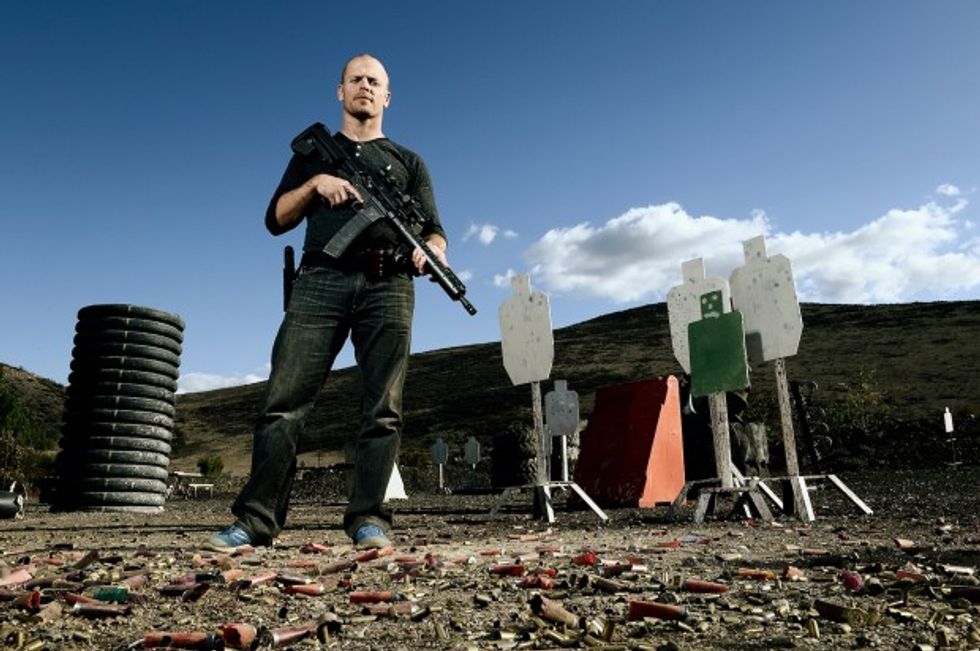 Photo courtesy of Tim Ferriss
"It just incorporates so many different aspects of hand-eye coordination," Ferriss said, recalling his experience. "Plus, there's the tactical element because it simulates a lot of techniques used in close-quarters combat. It was a really cool combination of athleticism, hand-eye coordination and 'practical tactical' as they say."
After all of this experience with firearms, Ferriss said he has definitely been "bitten by the bug." In fact, it's entirely possible you could see Ferriss competing in legitimate 3-gun shooting competitions.
"Don't tell my friends in San Francisco too loudly," he jokingly told TheBlaze, "but at this point I own shotguns, I own a 7mm Remington Mag hunting rifles…I also have (Smith & Wesson) M&P .45 handguns with tritium sights and some customization, a Glock 34 that was customized by Taran Butler himself, who is the teacher from the episode."
"Those are just the basics," he added.
Check out a preview of the "Pistol Project" episode:
Watch the full preview of "The Tim Ferriss Experiment" below and visit the iTunes store if you're interested in seeing more:
---