Whole Foods was criticized Tuesday for their efforts to support local law enforcement who have been working tirelessly to secure Baltimore after riots took hold of the city Monday evening.
"We teamed up with Whole Foods Market Mt. Washington to make sandwiches for the men and women keeping Baltimore safe. We are so thankful to have them here and they're pumped for Turkey & Cheese," one of the supermarket's local store's posted online.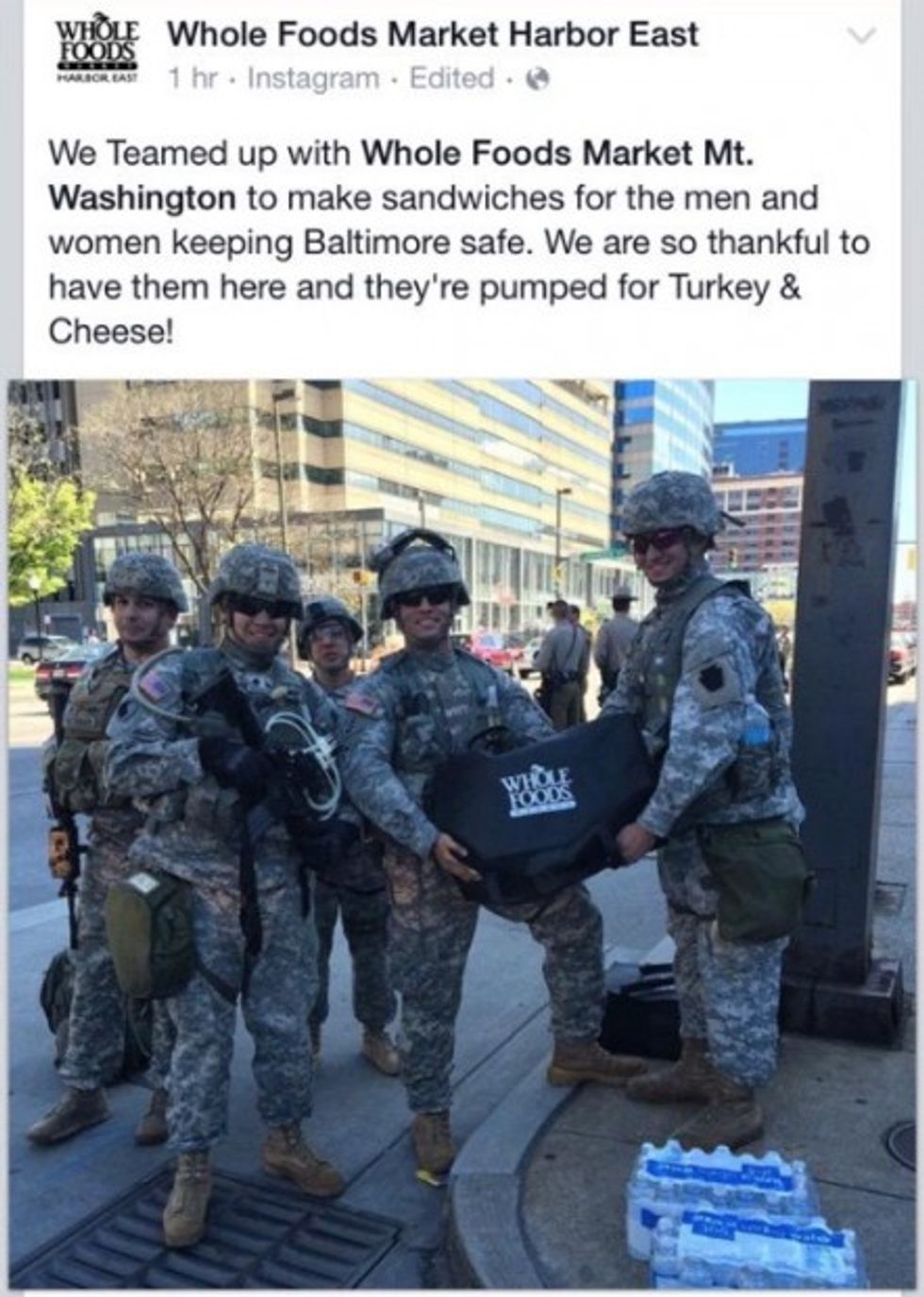 Image source: Facebook
Almost immediately, Whole Foods found themselves in a firestorm of controversy. Many were upset that they were feeding law enforcement instead of children in need of food.
Others tweeted their support.
The organic grocery store issued a statement defending their actions.
"We're all Baltimoreans and have supported community organizations for many years to improve lives around our city. Currently, we are providing food and water to children across our city by partnering with rec centers and community organizations, and have been doing so in parallel with providing food and water to first responders," a spokeswoman told ABC News.
The initial social media post, however, was deleted.
"We removed the post because it did not accurately reflect all our local stores are doing to feed people across this city, especially children," a spokeswoman said. "Again, we love our community, and will continue to support our city in the days to come, as we always do, and extend our heartfelt sympathy to those affected."
—
Follow Oliver Darcy (@oliverdarcy) on Twitter