Musician, motivational speaker, advice columnist and self-described philosopher of partying Andrew W.K. has gotten his own show on TheBlaze Radio Network.
Called America W.K., the new show will be a two-hour Saturday program focusing on "what it is to be alive -- meaning, motivation, mind set, and making dreams come true, all included in a celebration of life itself -- and all with a positive and honest outlook," according to a press release. It is scheduled to begin this Saturday.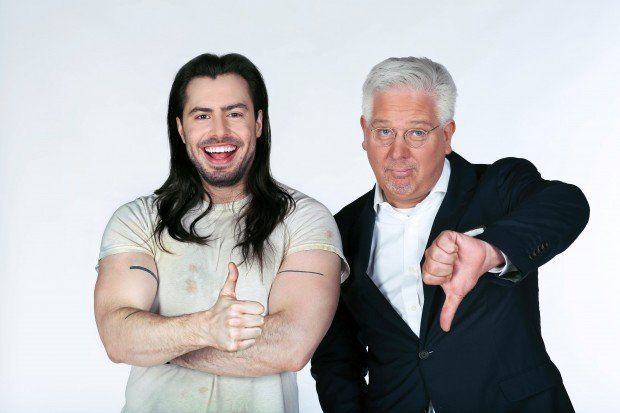 Andrew W.K. is getting his own show on Glenn Beck's TheBlaze Radio Network. (Image credit: TheBlaze)
Glenn Beck, the founder and owner of TheBlaze Radio Network, remarked: "My relationship with Andrew W.K. is a perfect example of how two people can come together on what unites us, and become strange bedfellows. He is open minded, honest, loves his fellow man even though he may disagree with him, and is a natural entertainer. Our mutual audiences have already begun to find commonalities. I think he is the perfect fit for TheBlaze Radio Network."
Beck first became friends with W.K. after reading one of his columns in The Village Voice, where W.K. encouraged a man complaining about his "super right-wing conservative" father to see his father as a fellow human rather than an opposing ideology. Beck called the article a "really good sign" for the future, and later called W.K. "one of the more important voices to unite America."
W.K. said he is thrilled to be hosting his first radio show on TheBlaze Radio Network.
"When Glenn asked me to do my own radio show on TheBlaze, I was shocked but excited, as I knew he would allow me the unrestrained freedom to say exactly what I wanted," he remarked. "I'm very dedicated to exploring and learning from different people in different places, and always with an open heart. If people never went outside their own box, life would be boring. After all, why would I only want to talk with people who already think exactly like me?"