A Houston homeowner is releasing something caught on his surveillance camera in the hope that it helps track down a person who abandoned their dog in his yard.
Last week, Quincy Bui's cameras captured a man taking the dog out of his silver truck, then walking up to the home's front door with a note.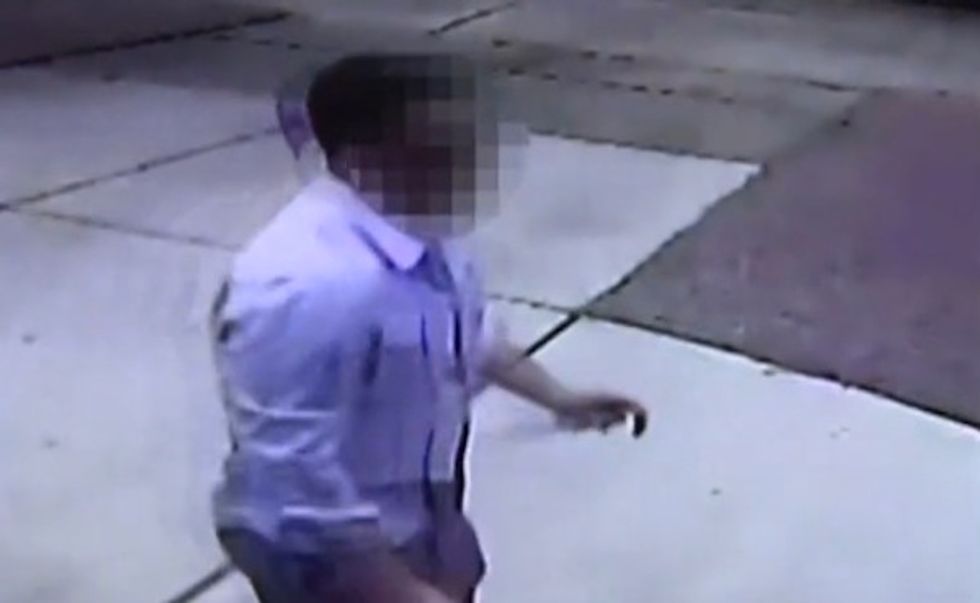 A Houston homeowner caught a man dropping off a note on his front door that said his dog was left in his yar. (Image source: KHOU-TV)
"My dog is in your backyard," the note read. "I cannot afford her. My husband beats her and I can't let her live with us. I love her too much. Her name is Ruben-May. Thank you."
Bui brought Ruben-May, who KHOU-TV reported was in bad shape at the time, to the local animal shelter where she remains waiting for a new home.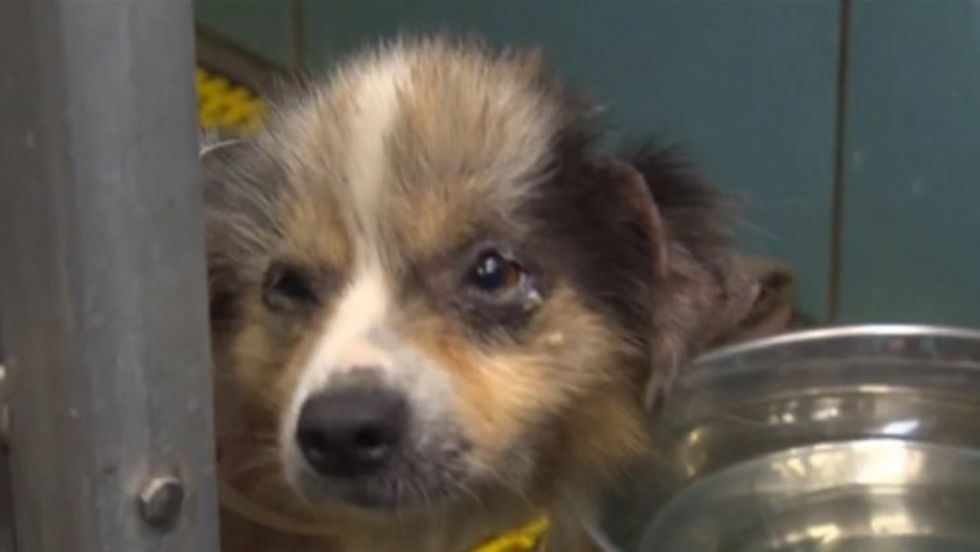 The dog the homeowner found in his back yard was in bad shape but is now being taken care of at a local shelter. (Image source: KHOU-TV)
"I don't know what type of person would do this," Bui told the news station.
Watch the surveillance footage in KHOU's report:
The news station reported that Bui gave the footage to police to try to find the owner.