A Los Angeles police officer filed a lawsuit last week to sue the city over how he says he was treated after he complained about a quota system in the department. These quotas though, the city denies having.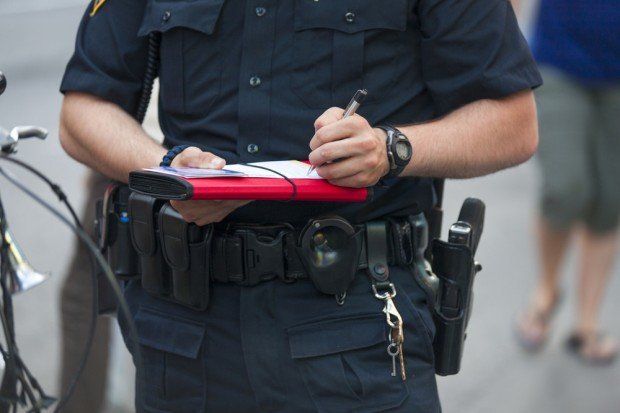 Though quotas are illegal, an LAPD officer claims he was demoted and transferred several times after he complained about the system and didn't write a certain number of citations. (Photo credit: Shutterstock)
According to City News Service, Earl Williams, who has been a level three LAPD officer for more than a decade, alleges that he was required to serve desk duty several times in 2014 for not writing 12 tickets a day. The suit also said that Williams was transferred to a district further away, lengthening his commute time, after he took his complaint about the alleged quotas to Capt. Darryl Ito.
Ito, the court filing continued, according to City News Service, then used "two unfounded personnel complaints" to have Williams demoted to a lower level police officer and transferred him again.
Though the Los Angeles Attorney's Office did not comment on this case specifically, City News Service reported that it has previously said that there is no quota system in place in the LAPD. California law prohibits citation quotas for peace officers and parking enforcement officers.
LAist pointed out though that in 2011 and 2013, LAPD officers won $2 million and $6 million, respectively, in lawsuits that alleged harassment for not meeting reported quotas.
In other quota-related news, last month a deputy in Michigan was reprimanded for what he was caught on camera saying at a commissioners meeting.
"I'm a numbers guy so I know you're not allowed to do it by federal law and by state law," a Newaygo County sheriff's deputy said. "But I do put stipulations on the numbers I want to see by the end of their shift."
Earlier this month, the Florida Senate passed a ban on ticket quotas:
(H/T: Reddit)
—
Front page image via Shutterstock.