Five-year-old Ella Mitchell was talking to her mother on a Seattle bus about her apprehension of going to kindergarten in the fall.
"I'm going to be shy. I could be shy," Ella told KING-TV, raising her shoulders.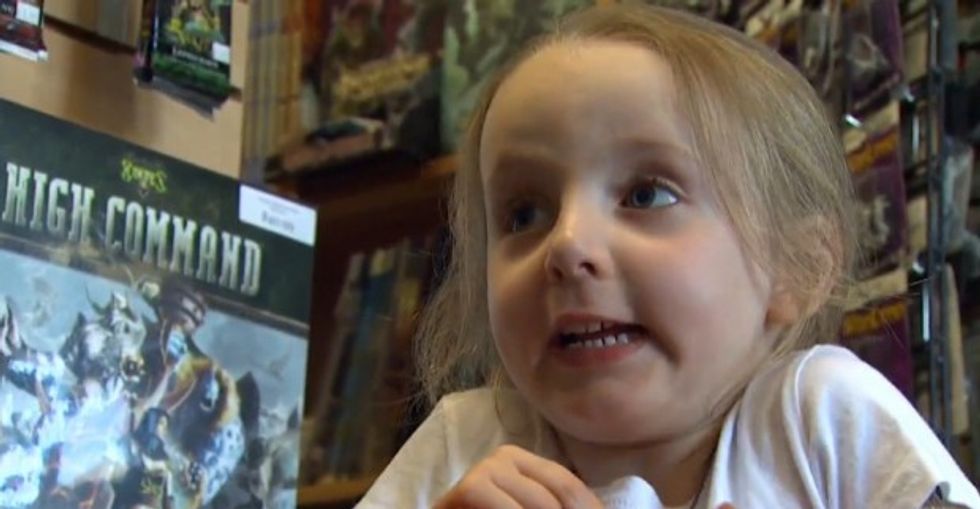 Ella Mitchell starts kindergarten in the fall and was expressing her nerves to her mom, but after a note from a stranger, she's more confident. (Image source: KING-TV)
On the bus, Ella told her mom, Alaura May, about her fear over learning to read.
Someone else heard Ella's concern and gave her something that now has the little girl looking more confidently toward starting school.
That something was a note from a stranger.
At first May said she found it strange that a man handed her a note before he got off the bus. People on busy transit systems barely exchange glances with each other, let alone notes. Then she read it:
When you practice letters enough, and the sounds they make, they'll start to work together and make sense, and then you'll be reading. When you can read, you'll know what EVERYTHING says. All the signs, all the names, all the books, writing is EVERYWHERE if you look. Soon you'll be able to read books, and everything there is to know is in them! You'll be able to find out whatever you want! It probably won't be easy, but it won't be hard forever. It's going to be so exciting! Good luck!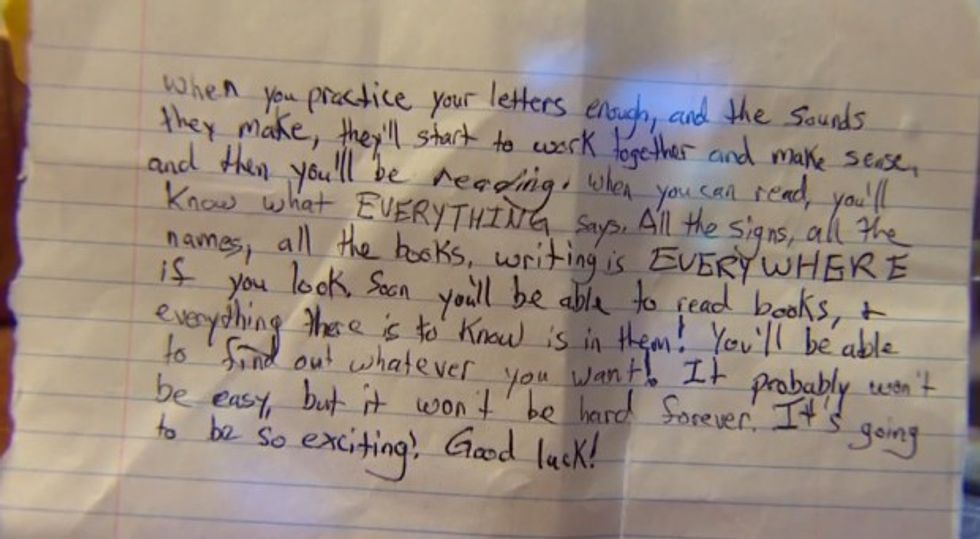 Ella's mother said she thought it was odd some stranger gave her a note before getting off the bus. After reading it, she thought it was touching. (Image source: WUSA-TV)
"It was really neat to see someone reaching out, taking five minutes out of their time to make a difference," May told WUSA.
She posted the letter on social media to express her gratitude toward the stranger.
Watch KING's report about the touching note:
(H/T: WUSA-TV)