The 140th running of the Kentucky Derby is on Saturday, where without a clear favorite, predicting a winner could be difficult.
On "The Tonight Show" Wednesday, host Jimmy Fallon used a cute response to a viewer suggestion about predicting the winner of the first leg of horse racing's Triple Crown: puppies.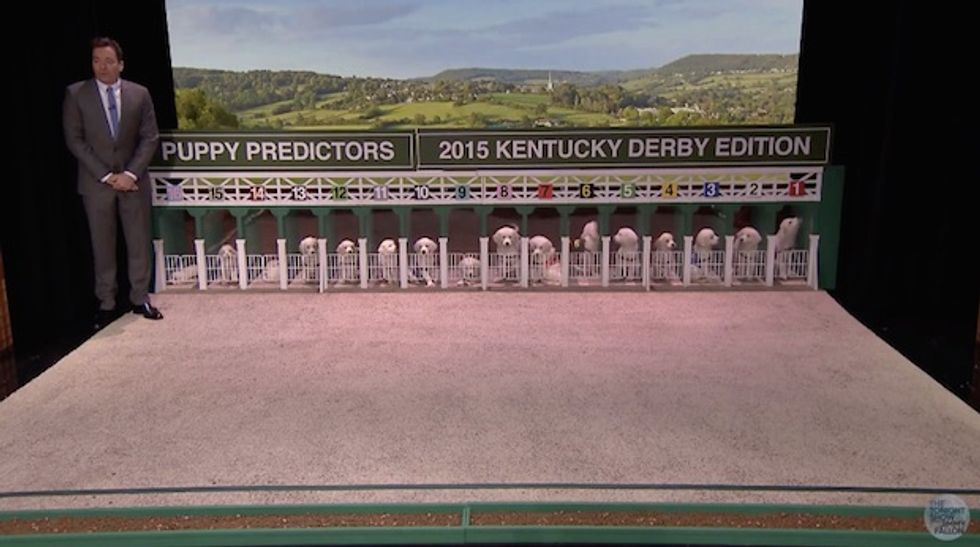 Image source: YouTube 
Fallon assembled 16 puppies, matching each to a number and name of a horse scheduled to make the "run for the roses."
The puppies were penned in, just as the horses are at the start of the race, with a large trough of kibble at the end of the stage, just past the finish line.
Sadly for those with skin in the game Saturday, not all of the puppies seemed to be interested in the stunt. "War Story," No. 14, looked like he would rather be sleeping.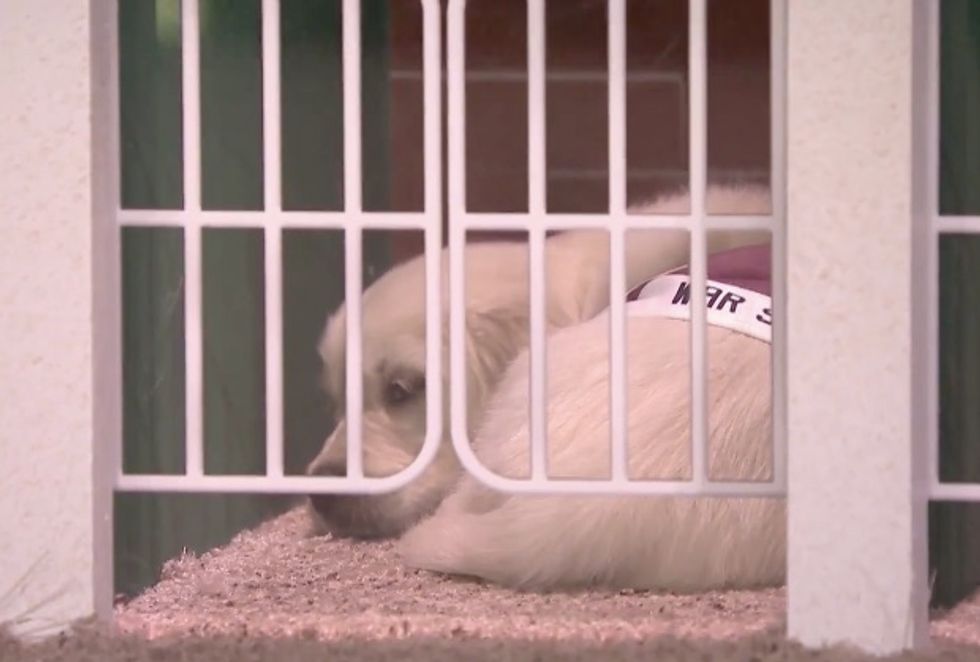 Image source: YouTube
Before the gates were opened, Fallon delivered some final words of instruction, warning, "I wanna see a fair race. No peeing or butt-sniffing."
Just as with some horse races, there was a bit of a pile up at the start. Seconds later, No. 4, "American Pharaoh," crossed the finish line ahead of No. 6, "Mubtaahij," and No. 10, "Far Right."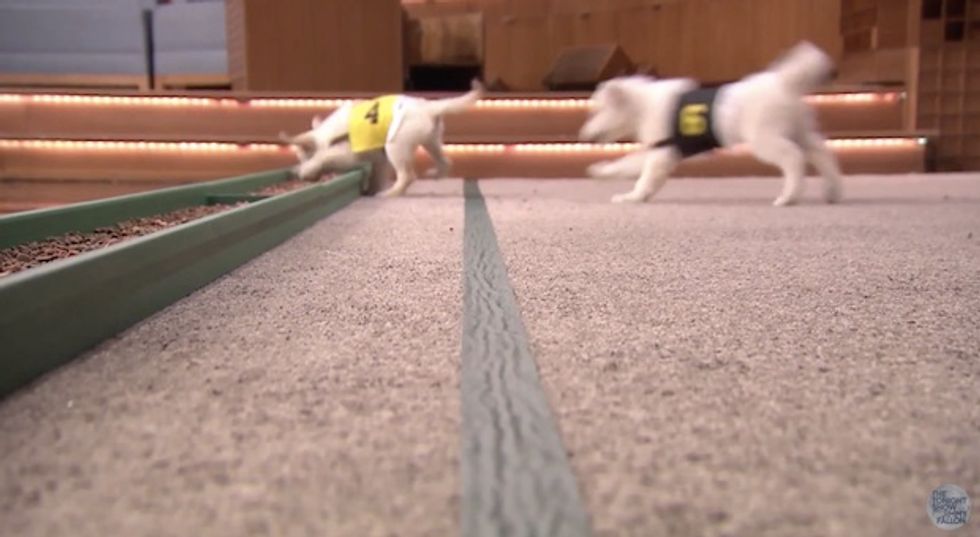 Image source: YouTube
At press time, "American Pharaoh" happens to be Saturday's current favorite, but the odds can change right up to the start of the race.
Watch the clip:
—
Follow Mike Opelka (@Stuntbrain) on Twitter.