Glenn Beck on Thursday predicted that 50 percent of congregants would fall away from their churches within five years if gay marriage is legalized by the Supreme Court.
"What does your church do if they are currently saying 'No, we aren't going to marry same-sex couples.' What happens?" Beck asked on his radio program. "They lose their tax exempt status and a lot of them will fall away."
Beck said his own church likely won't give in on the issue, and will either be forced to "shut down" or say, "we would rather have our church in houses and be on the run."
Churches will either shut down, Beck predicted, or they will be under so much pressure that people will choose not to attend.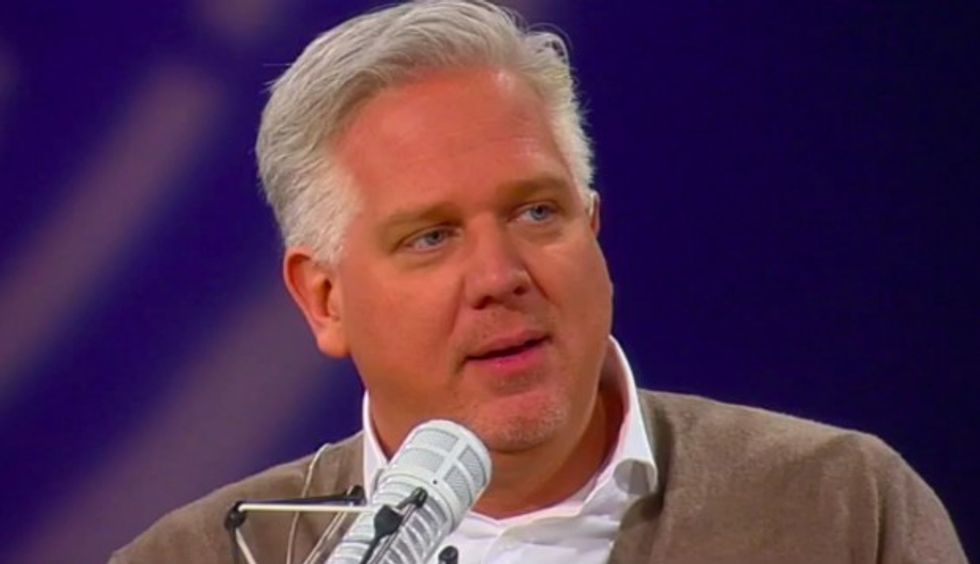 Glenn Beck speaks on his radio program April 30, 2015. (Photo: TheBlaze TV)
"Persecution is coming. If this goes through, persecution is coming," Beck warned. "I mean serious prosecution. Mark my words. ... If gay marriage goes through the Supreme Court and gay marriage becomes fine and they can put teeth in it, so now they can go after the churches, 50 percent of our churches will fall away, meaning the congregations. Within five years, the congregations, 50 percent of the congregants will fall away from their church because they won't be able to take the persecution."
Beck said "the stigma of going to church will be too much," and people won't want to risk their jobs, their livelihoods or their reputations.
"50 percent. Mark my words," Beck repeated. "Within five years, 50 percent of the people that you sit next to in church will not be there ... because they'll say, 'I can't do that. I will lose my job. People are picketing at my house. I just can't do that.'"
Beck has repeatedly made it clear that he believes the government should have no hand in marriage, and if a church wants to marry a gay couple, it should have the right to do so. But he also doesn't believe a church should be forced to marry a gay couple.
"[It's] about the principle," Beck's co-host Stu Burguiere agreed. "You can't go to a church on any issue and change their mind by force of the government. That is the most basic thing we've done in this country."
[mlbvideo content_id=95640983]
The full episode of The Glenn Beck Program, along with many other live-streaming shows and thousands of hours of on-demand content, is available on just about any digital device. Click here to watch every Glenn Beck episode from the past 30 days for just $1!