Cellphone video shows the extreme measure one man took to stop a fight between two teenage girls.
The girls, ages 14 and 15, were throwing punches and slamming each other to the ground in an all-out brawl until one man, carrying what appeared to be a gun, tried to break them up.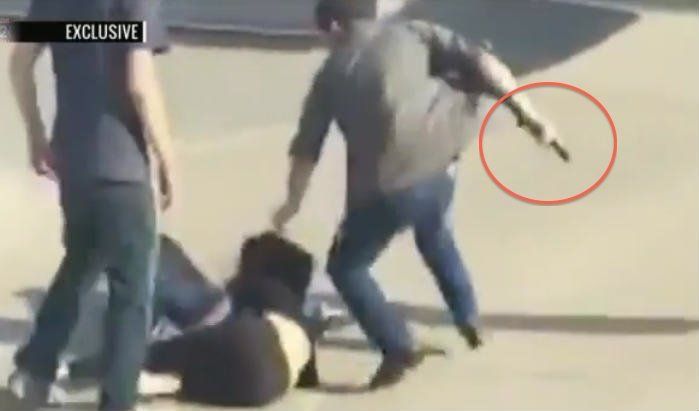 Image source: KTVI
The conflict happened Tuesday at a skate park in Farmington, Missouri, which is operated by the city of Farmington and a nearby church. A sign near the entrance to the park says it is unsupervised, KTVI reported.
While several teens said it's not unheard of for fights to break out at that park, they were surprised to see how the man broke it up. None of them called the police.
"It was just crazy. I've never seen someone pull a gun out," one visitor said.
"Especially right here in the middle of town right next to the police station," another added. "I don't know what they were thinking."
The name of the man in question is unknown but teens who often visit the skate park described him as an adult who regularly visits the area. No shots were reported but one of the girls involved in the fight got a black eye while trying to fend off the man.
Police are now working to identify the girls who were fighting as well as the man who broke up the conflict, KTVI reported.
See the confrontation caught on cellphone video:
(H/T: KTVI)
–
Follow Jon Street (@JonStreet) on Twitter