Someone in Michigan drove right into an ATM Thursday morning in an attempt to steal cash and perhaps the entire machine. This effort was thwarted though when the truck they used to smash into the ATM at a Chase Bank got stuck in the fence.
Now, that truck is a large piece of evidence for Detroit police who are trying to track down the suspects.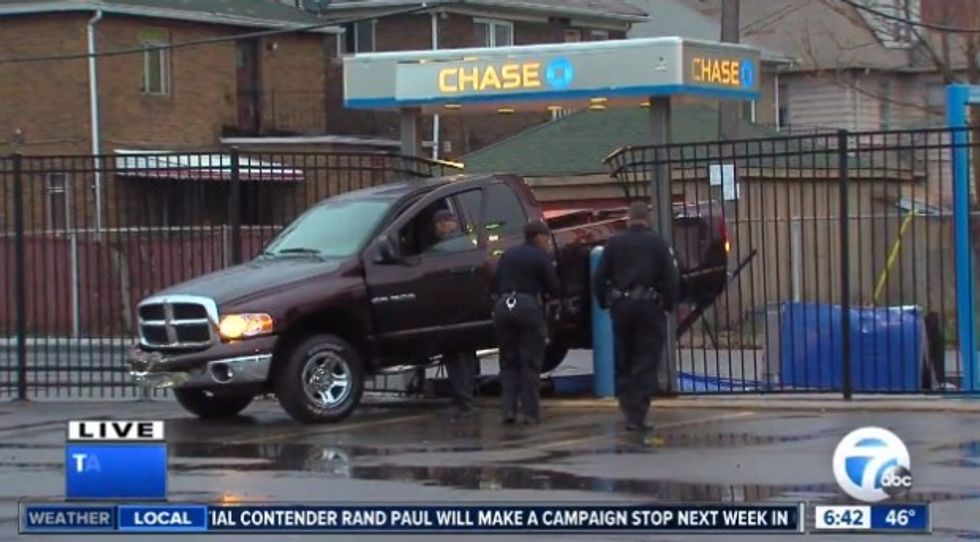 Image source: WXYZ-TV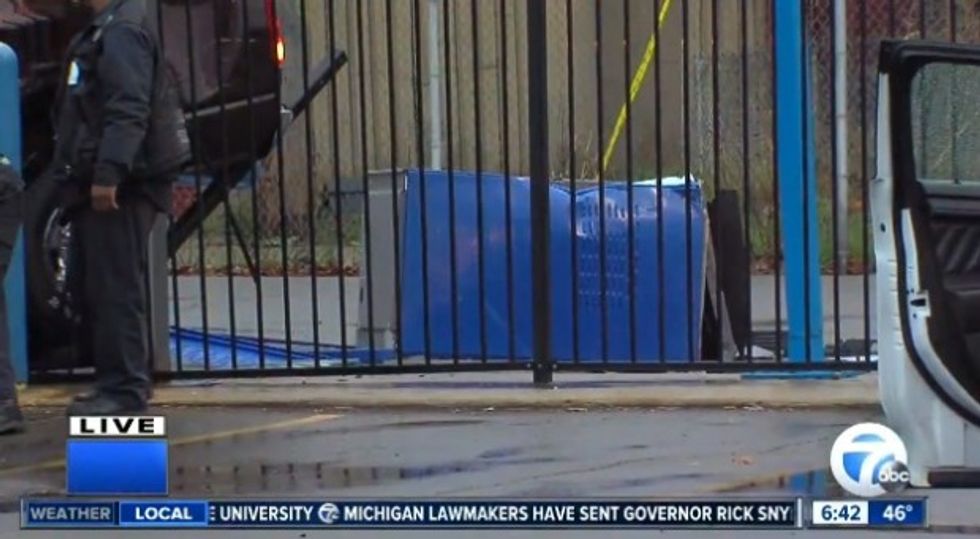 Image source: WXYZ-TV
Footage taken by WXYZ-TV at the bank in Detroit show the ATM knocked on its side and the truck wedged in the bars of a tall black gate. The two suspects had fled the scene on foot.
Watch the report:
In New Jersey, two men were arrested this week for their alleged involvement in 19 similar "smash and grab" ATM robberies, among other suspected thefts, within the last six months.
—
Front page image via Shutterstock.