© 2023 Blaze Media LLC. All rights reserved.
Her 'Solution' for 'Flipping Disgusting' Baltimore Rioters? 'Shoot Em. Period. End of Discussion.' But Just Wait Until You Hear Which Office She Holds.
"Repugnant."
In the midst of the rioting in Baltimore, a Detroit-area assistant prosecutor took to her Facebook page to share her "solution" to the violence in the streets — and in no uncertain terms.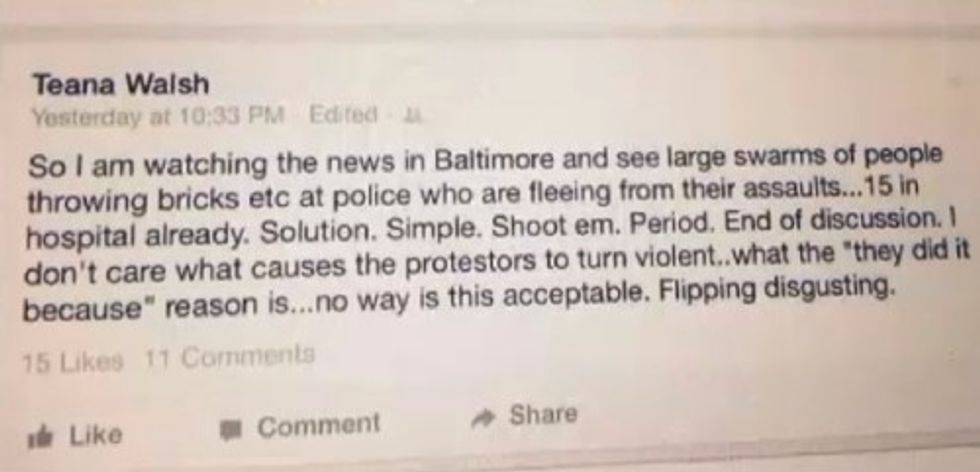 Image source: WJBK-TV
"So I am watching the news in Baltimore and see large swarms of people throwing bricks, etc., at police who are fleeing from their assaults ... 15 in the hospital already," Teana Walsh wrote. "Solution. Simple. Shoot em. Period. End of discussion. I don't care what causes the protestors to turn violent ... no way is this acceptable. Flipping disgusting."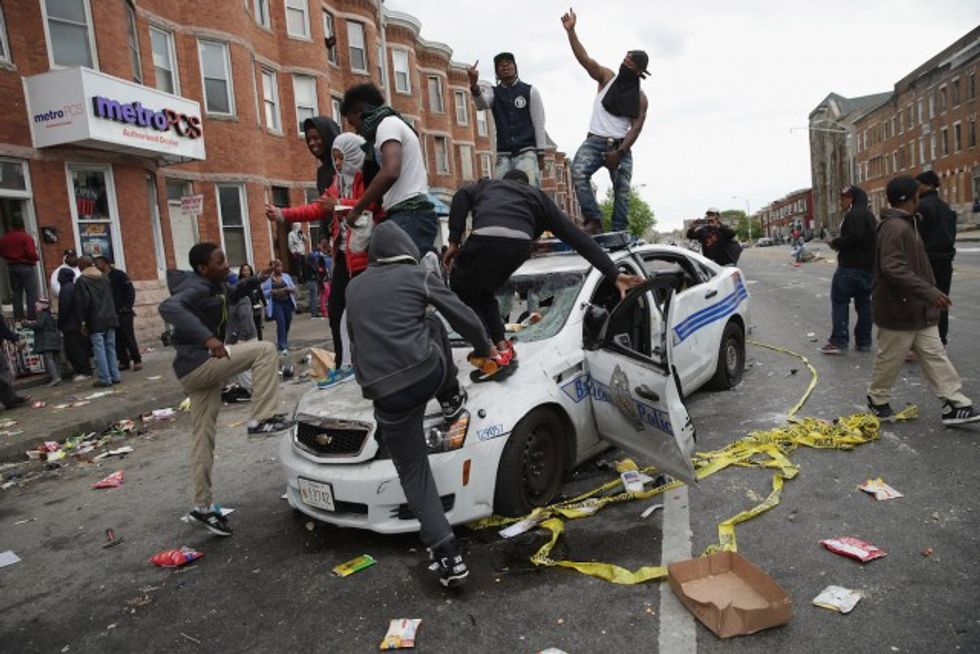 Demonstrators climb on a destroyed Baltimore Police car in the street near the corner of Pennsylvania and North avenues during violent protests following the funeral of Freddie Gray, April 27, 2015. (Chip Somodevilla/Getty Images)
Walsh, an attorney in the Wayne County Prosecutor's Office who is on maternity leave, soon took down her post — but the fallout had already begun, WJBK-TV reported.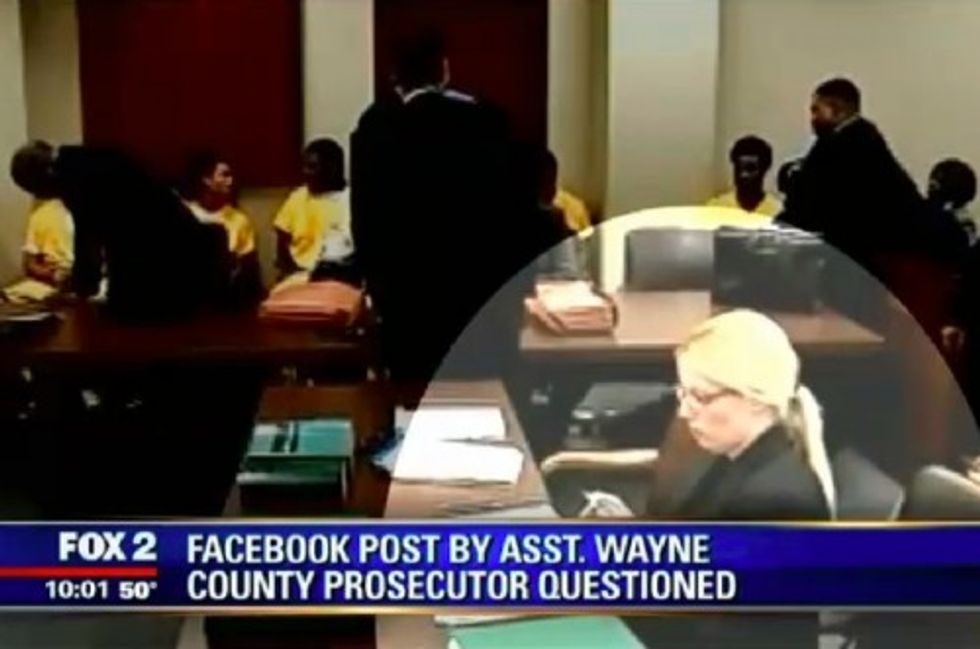 Teana Walsh (Image source: WJBK-TV)
"I was appalled," Detroit defense attorney Cliff Woodards told the station. "I was stunned, I was shocked, I was outraged." He said he wrote his own Facebook post in response to Walsh's words.
"What I said about it was that a prosecutor is a member of the law enforcement community," Woodards told WJBK. "You can't decide that you are going to execute the law in judgment without due process."
Defense attorney Lillian Diallo agreed with Woodards.
"It's very disappointing," she told the station. "This is a person that is sworn to uphold the law, as we all are. We just fall on different sides — prosecutor, defense. And to put something out there that's so incendiary, that so disrespects the community in which you serve and the people that you serve, is repugnant."
[sharequote align="center"]"It's very disappointing."[/sharequote]
"Not all the people in Baltimore are doing that," Diallo added. "There are professionals there that are peaceful. However, you have the response to their frustration of throwing bricks to shoot and kill 'em. You can't do that as a prosecutor."
In a statement to WJBK, the Wayne County Prosecutor's Office said Walsh is "known for her great work ethic and her compassion for victims of crime and their families. Her post was up on line briefly and she immediately took it down. The post was completely out of character for her and certainly does not reflect the person that we know."
The prosecutor's office did not indicate if any discipline was forthcoming. Walsh did not comment to the station.
(H/T: Daily Mail)
—
Follow Dave Urbanski (@DaveVUrbanski) on Twitter
Want to leave a tip?
We answer to you. Help keep our content free of advertisers and big tech censorship by leaving a tip today.
Sr. Editor, News
Dave Urbanski is a senior editor for Blaze News.
DaveVUrbanski
more stories
Sign up for the Blaze newsletter
By signing up, you agree to our
Privacy Policy
and
Terms of Use
, and agree to receive content that may sometimes include advertisements. You may opt out at any time.