© 2023 Blaze Media LLC. All rights reserved.
She Didn't Want to Have to Be the 'Baltimore Mom' When Her Son Got Older — So She Took Extreme Action Now
This is going to divide some parents.
When a mother in Columbus, Georgia, realized her 10-year-old son's behavior at school was getting worse, she said she knew something needed to be done to "shock him" straight. A teacher apparently said the boy had been "rude and disrespectful, not listening, talking back, not doing his school work."
Chiquita Hill, 33, told ABC News that she didn't want to have to become the iconic "Baltimore mom" when her son, Sean, was older — so she decided to take extreme action before it was too late. Her tactics will surely divide many parents.
The mom called the police.
Columbus police officers reportedly responded to the home and agreed to fake arrest the 10-year-old to "give him a scare."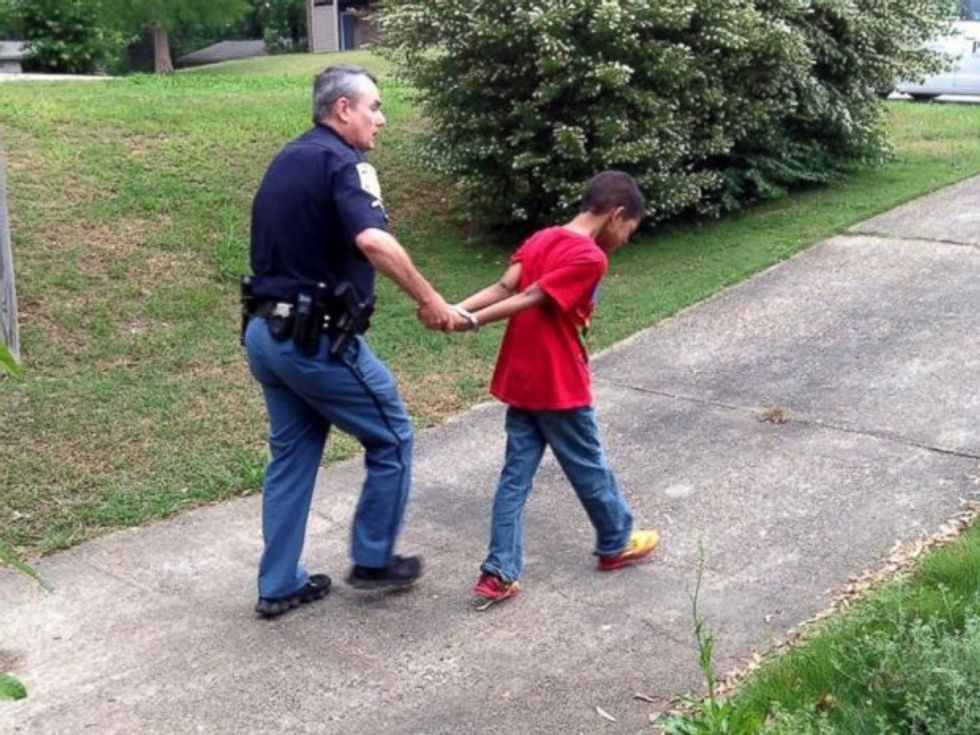 Credit: Chiquita Hill/ABC News
"[Sean] didn't believe me. ... When they showed up to the door, that's when it hit him," Hill told ABC News.
The boy was placed into handcuffs and put in the back of a police car for about five minutes. An officer also reportedly turned on a sirens and moved the car briefly to give the impression that he was being arrested. He can be seen in several photos crying during the process.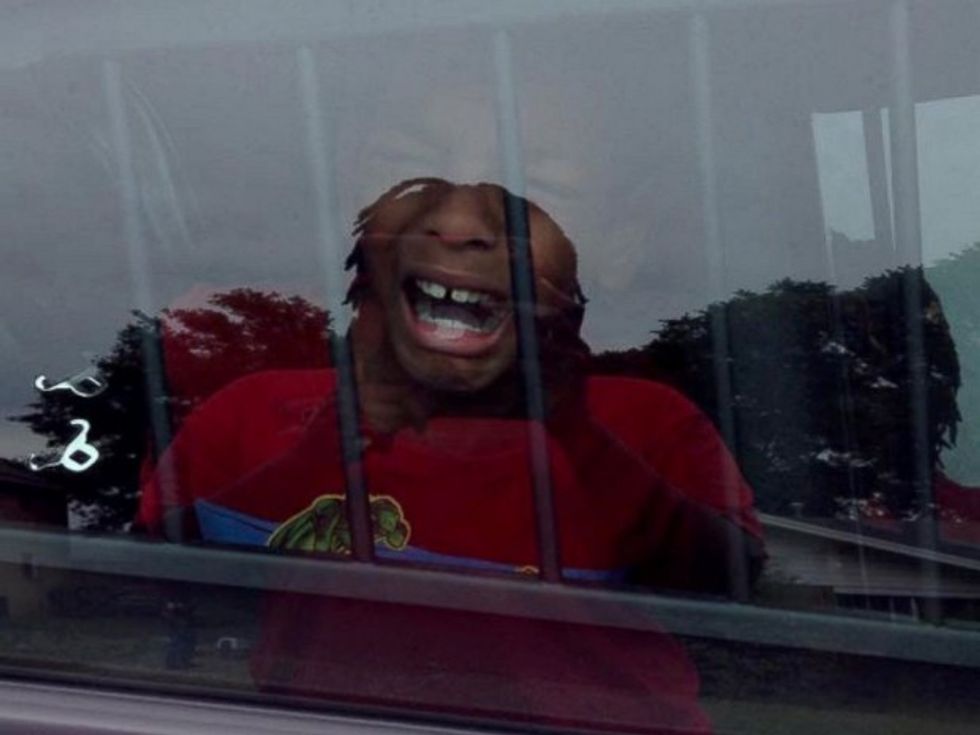 Credit: Chiquita Hill/ABC News
When police let the kid go, the mother said, he "gave me the biggest hug and said, 'I'll never do it again.'" Hill then sat her son down and explained what had just occurred and how "his behavior and his actions affect those around him."
Hill doesn't appear to have any regrets about her decision. She said she wants to make sure her son knows right from wrong while he's still "young and impressionable."
She continued: "I don't want to be the Baltimore mom. I completely understand why she did what she did, but I don't want to get to that point with my only son."
The now iconic "Baltimore mom" gained national fame when she was captured on video slapping her son and ordering him to get home when she found him with rioters in Baltimore.
Hill said her son has showed improvement since the fake arrest. She claimed Sean is doing "great in class" and she even got "wonderful reports" from his teacher.
"It got to him," she added. "It hit home for him."
ABC Breaking US News | US News Videos
However, the Columbus Police Department wasn't thrilled about the officers involvement in the stunt. A spokesman told ABC News that the officers "did that without any supervisory approval or knowledge."
"We totally understand that they were trying to do a good thing, but in hindsight, we're not in the business of pretending to arrest somebody," assistant police chief Lem Miller said.
Read ABC News' full report here.
---
Want to leave a tip?
We answer to you. Help keep our content free of advertisers and big tech censorship by leaving a tip today.
more stories
Sign up for the Blaze newsletter
By signing up, you agree to our
Privacy Policy
and
Terms of Use
, and agree to receive content that may sometimes include advertisements. You may opt out at any time.