© 2023 Blaze Media LLC. All rights reserved.
He Gets Out...and Just Starts Popping': Texas Deputy Is Accused of Road Rage Crime 'Too Far-Fetched' to Believe
"All of a sudden, this red truck comes around me, pulls in front of me, and hit his brakes..."
It's any driver's nightmare: Get stopped by an unmarked vehicle and have a cop exit, gun drawn — and start blasting at you.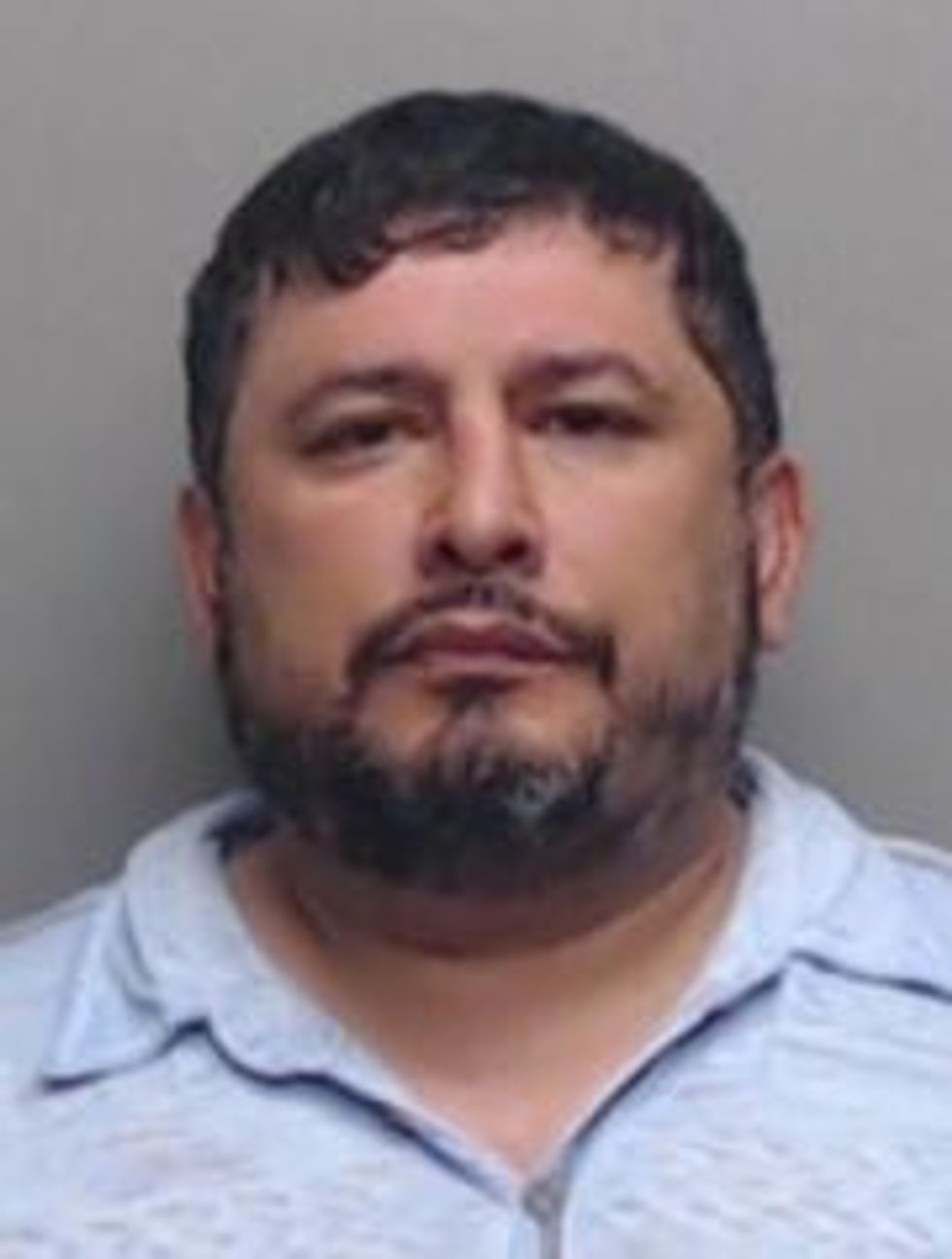 Daniel Zurita Jr. (Image via KVUE-TV)
It's what Forth Worth trucker Frank Collins III had to deal with last Sunday night, and now reserve sheriff's deputy Daniel Zurita Jr. is facing  aggravated assault with a deadly weapon charges, police said.
"Never seen nothing like this," the 56-year-old Collins, a 15-year trucking veteran, told WFAA-TV. "It's just too far-fetched."
Collins told WFAA he was driving his 18-wheeler on an Interstate 35 frontage road outside of Austin when all heck broke loose.
"All of a sudden, this red truck comes around me, pulls in front of me, and hit his brakes," Collins said. "Then, he gets out, started walking toward me, and just starts popping — shooting at me."
Collins said he managed to duck and get away as bullets ripped through his windshield.
The reasons the man opened fire are unclear, but police were quickly able to arrest the man suspected of driving the red pickup, 41-year-old Zurita.
Zurita is a reserve deputy in Wilson County, Texas, WFAA reported, but Collins said during the whole incident, Zurita was in an unmarked car, never showed a badge and didn't say one word.
Zurita has been released on $50,000 bail, KVUE-TV reported.
Watch Collins describe the harrowing encounter in WFAA's report below:
—
Follow Zach Noble (@thezachnoble) on Twitter
Want to leave a tip?
We answer to you. Help keep our content free of advertisers and big tech censorship by leaving a tip today.
more stories
Sign up for the Blaze newsletter
By signing up, you agree to our
Privacy Policy
and
Terms of Use
, and agree to receive content that may sometimes include advertisements. You may opt out at any time.