Every time her husband was deployed overseas, from Iraq to Afghanistan, Taya Kyle said she felt like a part of herself was "leaving" too. It's a devastating feeling that military families know all too well.
In her new book, "American Wife," she tells the beautiful and tragic story of her marriage to legendary Navy SEAL Chris Kyle, who was killed by a troubled veteran at a Texas gun range in 2013. And tucked in between the book's 300-plus pages are several revealing, never-before-read emailed letters that Kyle sent to his wife while he was serving in combat overseas.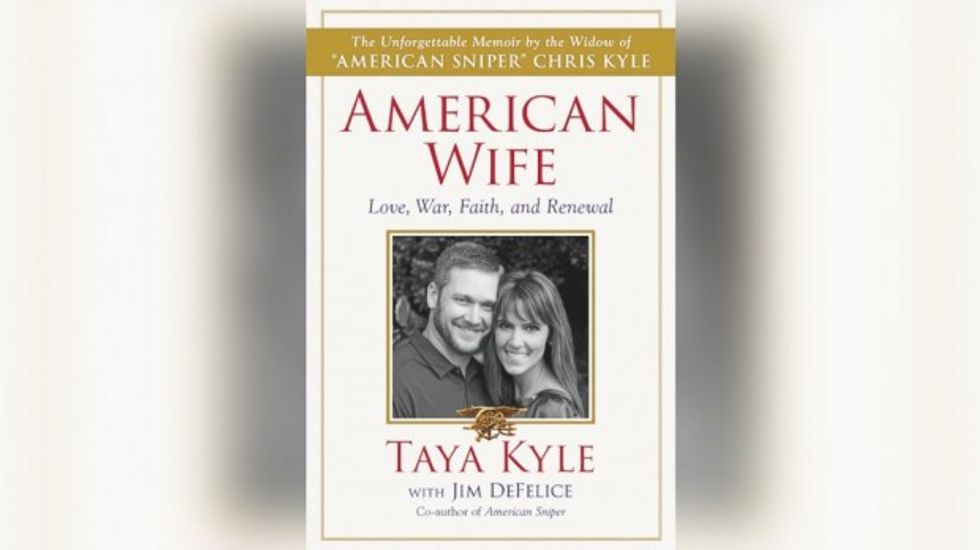 Image: William Morrow Publishers
In one 2006 letter, Chris Kyle wrote:
Hey baby, sorry I wasn't able to call you, but our phone line is down. I will try to call you one more time before I leave. I'm sure you haven't checked your email yet, so by the time you do I will be gone. I love you very much. You are an extremely strong woman. I don't know anyone else who could put up with all you do, and still hang in there. Tell Bubba and Angel I love them. I will call or write as soon as I can. I love you so very much.
In another letter written less than a month later, evidence of the strain that deployment can put on a marriage becomes clear. Keep in mind, the divorce rate among U.S. Navy SEALs is roughly 90 percent. Taya and Chris managed to remain in the minority.
The letter below was written shortly after the couple's daughter, Angel, was born. Taya said she underwent a C-section and "hurt for a long time" after giving birth -- and her husband soon found himself back in Iraq during the trying time. She admits in the book that his absence ultimately left her "angry." In the May 5, 2006, letter, the Navy SEAL seemed to understand that:
Hey baby, I'm back for the day and then I leave again tonight. Things are going well, just extremely busy. It's gotten to where people call up, they don't even ask for SEAL snipers anymore; they are asking for me by name. The bad thing is there are too many for me to do, so I have to pass a few on to some of the other guys. My platoon is very supportive of me (probably because I always take a few of them), but my sister platoon has a lot of resentment towards me. It's pretty funny. They are just a bunch of whiny bitches anyway.

How are you doing? Are you healing up, and able to get around? I hope you can do all the things you used to real soon. I know that has to be a real bummer to be limited physically. I also hope you are being able to keep yourself a little bit happier. If you need to resent me to be able to make it through, I understand. I know you love me, and support me in whatever I do. I don't have to hear it all the time, or call home to hear just good things. If you need to unload on me when I call, then do it. Whatever it takes to make you feel better.

Is Bubba feeling any better? I hope his cold has gone away or goes away real soon. Maybe he will also be a little happier, and not so emotional. I miss that little guy so much. I carry around a picture of the three of us.

[…]

Sorry babe, but I have to go now. I thought I had the day off until tonight, but I guess there is a mooj [enemy = mujahedeen] sniper I have try to get before I leave tonight. I will try to call you before I leave tonight. I love you so very much, baby, and miss the hell out of you. You are truly a dream come true. I love you, Taya!"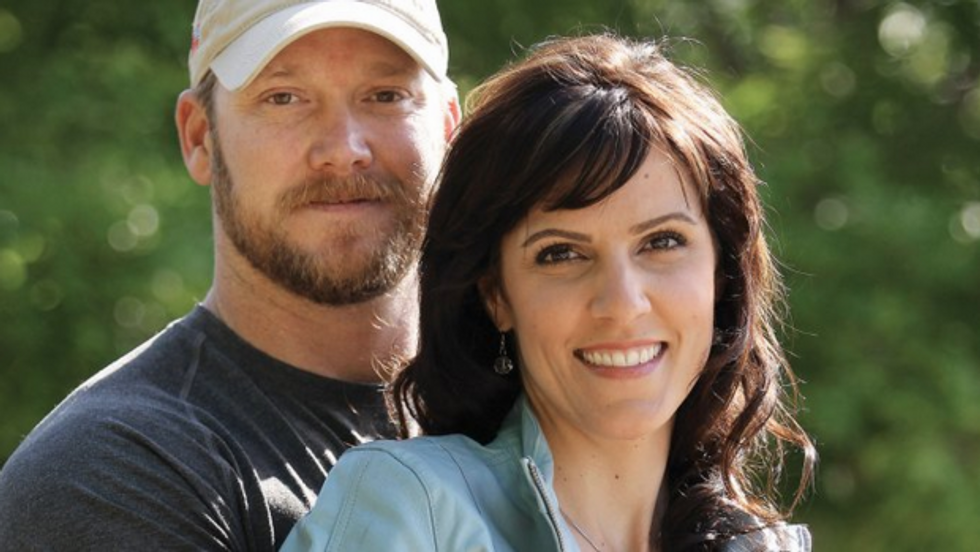 Chris and Taya Kyle
These are just two of the several messages from Chris Kyle to his wife included in the memoir, though they only tell part of the story.
In " American Wife: A Memoir of Love, War, Faith and Renewal," Taya recalls years worth of emotionally raw moments, of both love and pain, that she experienced during her relationship with Chris Kyle -- and in vivid detail. The book hit stores nationwide on Monday.
---