The White House condemned the Sunday night shooting outside a Muhammad cartoon contest, saying there is no act of expression that justifies violence, even if that expression is "offensive."
"There is no act of expression, even if it's offensive, that justifies an act of violence," White House press secretary Josh Earnest told reporters aboard Air Force One Monday.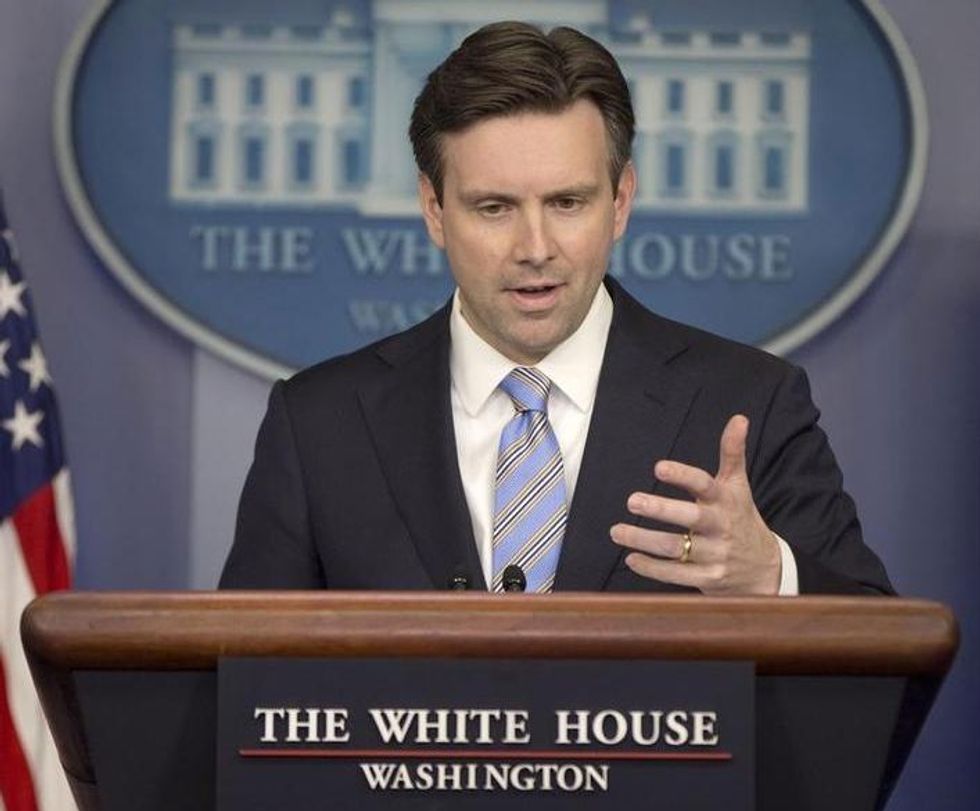 AP Photo/Pablo Martinez Monsivais
Earnest said President Barack Obama was was aware of the incident and lauded the police action that took down both gunmen.
"We saw a pretty important and notable display of bravery on the part of first responders and … because of their courage the only person that was injured by these gunmen was a security officer," Earnest said.
Local police said the shooters pulled up to the event wearing "protective gear" and carrying "assault riffles" and opened fire immediately after getting out of their vehicle. They were shot by a traffic officer with a pistol, police said.
"We have seen extremists try to use expressions that they considered to be offensive as a way to justify violence not only in this country, but around the world, and in the mind of the president there is no form of expression that would justify an act of violence," Earnest said.