Without warning, a Garland, Texas, police officer found himself taking heavy fire from two suspected terrorists with semi-automatic rifles and "protective gear" outside a free speech event on Sunday. The brave cop is being hailed a hero after he neutralized both suspects using only his .45-caliber duty pistol, undoubtedly saving lives.
Other than the two suspects, identified as Nadir Soofi and Elton Simpson, no one was killed. A Garland ISD security officer was shot in the ankle, but was treated and released from the hospital late Sunday night.
Simpson reportedly linked himself to the Islamic State in tweets. Police said they are still investigating both suspects' links to terrorism.
So, how did he do it? CNN put together a short animated reenactment of the gunfight:
Though police said the officer used his service pistol, the CNN animation above shows the cop firing a rifle for some reason.
Garland police spokesman Joe Harn said the officer "did what he was trained to do," though some believe he also had some luck on his side.
Despite taking heavy fire from the gunmen's powerful rifles, the officer wasn't hit a single time. A Texas police academy instructor told KTVT-TV that the rounds being fired at him likely would have penetrated his body armor. And if the officer was unable to stop the gunmen, it could've been a much different, more tragic story.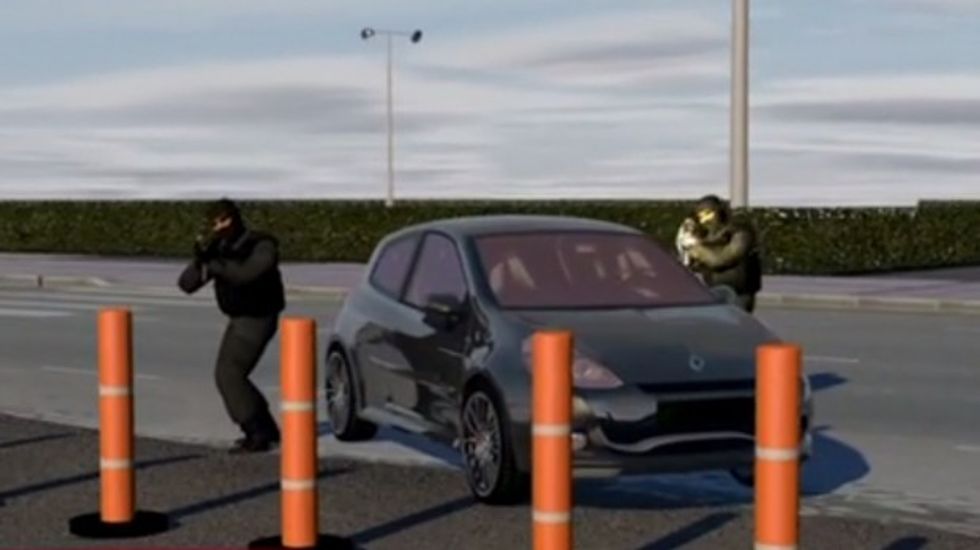 (CNN)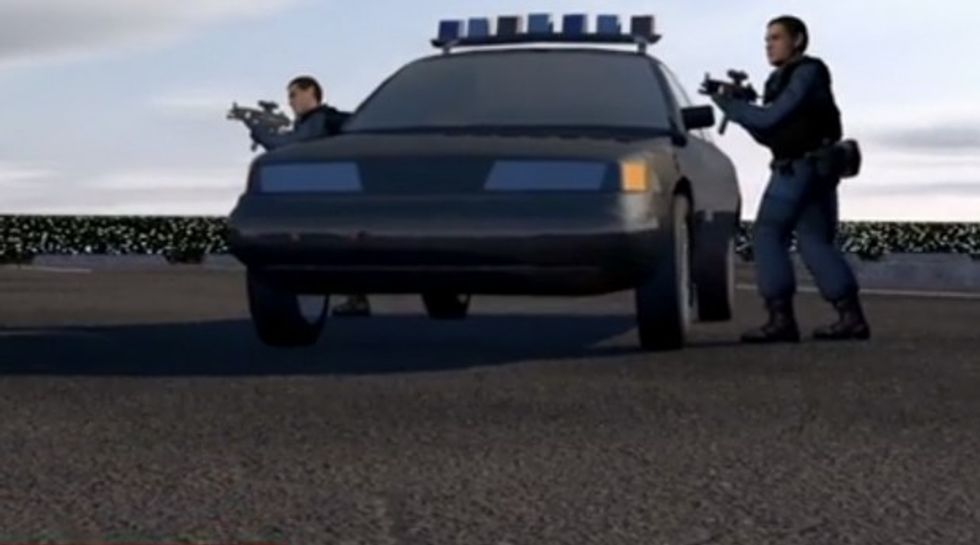 (CNN)
But it's undeniable that the officer's "very brave and quick thinking" ultimately resulted in him taking out the attackers with some accurate shooting.
Roughly 15 seconds after opening fire on the officers, both suspects were down courtesy of the hero cop's .45-caliber Glock.
"There's no doubt that he saved lives," Harn said.
(H/T: CNN)
---