The California Lottery Agency is investigating a Palmdale, California, gas station after one of its clerks apparently kept a ticket worth $75,000 while only giving $75 to the man who purchased it.
But the case is unique to officials because it just so happens that the "winner" who made the purchase March 25 is an undercover lottery agent and the $75,000 ticket he purchased isn't real.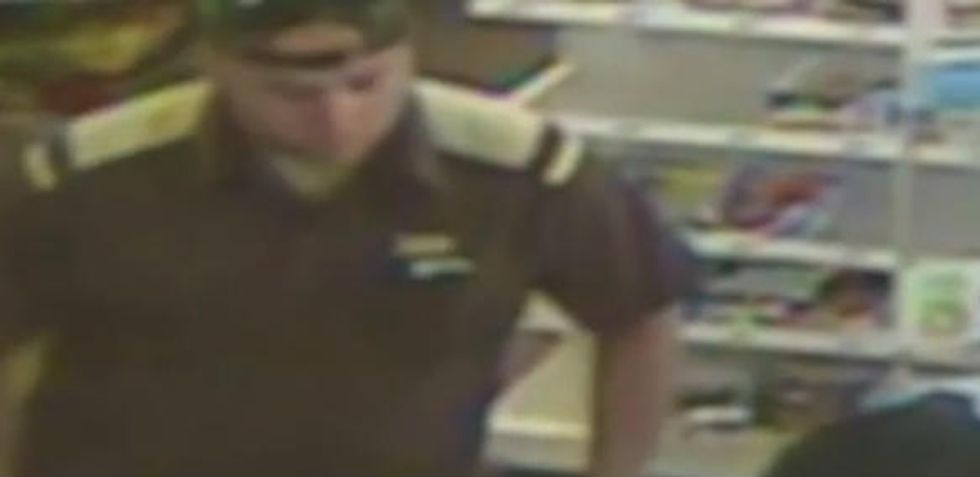 Image source: KTLA-TV
California Lottery Agency spokesman Russell Lopez told KTLA that year-round compliance checks are required by the agency to help make sure businesses and players are being protected. Lopez added that 98 percent of the time businesses "act with integrity and honesty."
Lopez said it appears as though the clerk "mishandled" the ticket in this case since he kept it. But Shamsun Islam, the station manager, said the clerk realized what he'd done after the agent had already left. Islam said that's when the clerk called her claiming it was only a mistake. Islam, in turn, notified state lottery officials of what happened.
Islam said officials told her they would come to pick up the ticket but never did. So she released the station surveillance footage to the media, in an attempt to find the $75,000 "winner," all the while not knowing the man shown in the footage was acting undercover.
Lopez said lottery officials didn't want the public looking for the "winner" who doesn't really exist and on Monday he acknowledged that the "winner" was really a secret inspector, the Los Angeles Times reported.
The agency is still looking into whether the clerk ever committed any sort of crime and what charges might be warranted if he did.
(H/T: KTLA-TV)
–
Follow Jon Street (@JonStreet) on Twitter