A mother and father in Houston are reeling after Texas Child Protective Services took custody of their 19-month-old son, who is not developing normally, based on allegations of medical neglect.
While the parents told KRIV-TV that they understand their son is experiencing developmental delays, they also said they have gone to several doctors and they haven't been able to get a medical diagnosis explaining the cause of the delays or how to treat the condition.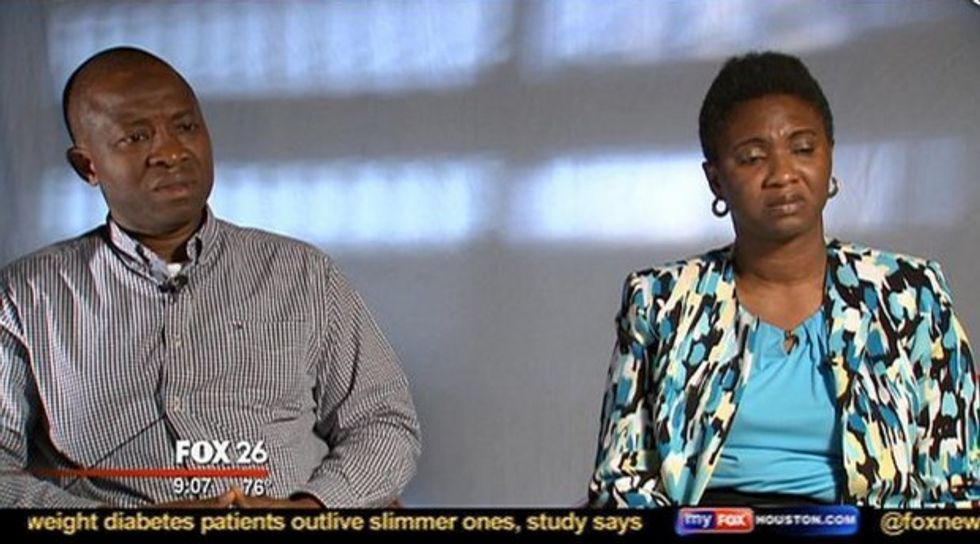 Screengrab via KRIV-TV
"It's just painful, it makes no sense," Olubunmi Giwa, the mother, said of the situation.
The young boy was reportedly diagnosed with "failure to thrive lack of normal physiological development." However, the cause was listed as "unspecified."
Further, CPS also admitted in court documents that they aren't aware of what is causing the boy's developmental issues, but still made the case that the child shouldn't be with his parents. The parents are accused of medical neglect, not abusing their children, according to the news report.
"It hurts knowing he's that way. If we could fix it we would. We've done therapy, we've seen a lot of doctors," the mother told the news station.
KRIV-TV has more details on the allegations CPS is making against the parents:
[I]n court documents CPS accuses the mom of "moving whenever the child needs follow up testing and left the U.K. with the child without follow up medical treatment."

But the parents' attorney says CPS offered no specifics in court to back up that allegation.

[…]

As for the medical neglect, the attorney says CPS's only witness in court was a doctor who never saw the boy or talked to the parents.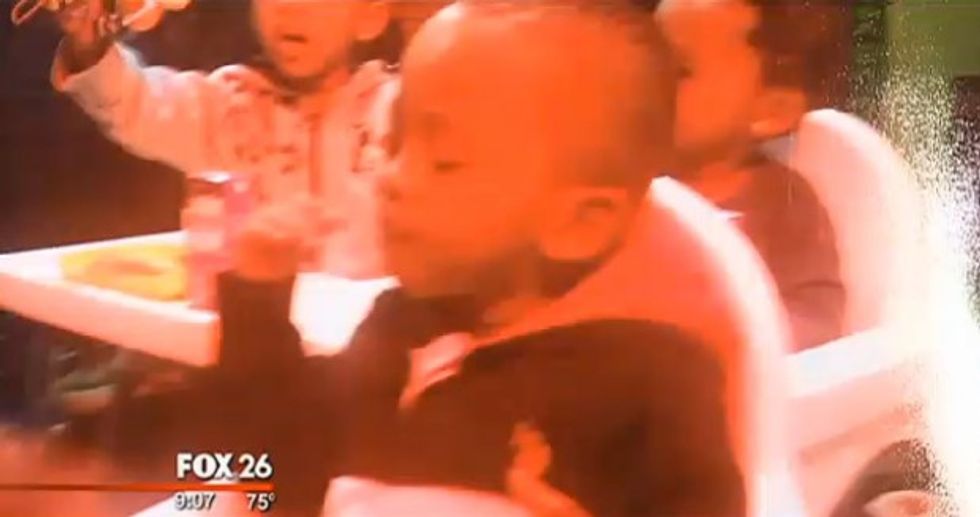 Screengrab via KRIV-TV
Jon Parchman, an attorney representing the parents, said the couple is well educated and hardworking. The mother has a PhD in special education and the father, Ahmed Giwa, works for an energy company in Houston. They reportedly don't have any criminal history.
Parchman argued that CPS presented a flimsy case and a judge still ruled in favor of the agency, granting them temporary custody of the 19-month-old child.
The parents are only allowed to see their son twice week — for one hour.
CPS reportedly declined to comment other than directing KRIV-TV to the previously mentioned court documents.
"It's horrible. He's never been without us. He's my baby," the mother said. "The entire family is a mess because of it, we can't function," the mother said.
The father pleaded, "Just let us be in Ali's life, don't take Ali away from us."
---