A South Carolina police officer on patrol this week was up for a challenge but not the kind most cops face on a daily basis.
When a little girl at the Arrington Place Apartments in Columbia challenged him to a clapping game, one like "Miss Mary Mack," Officer Michael Bailey proved he could not only keep up with the fast pace, but he outlasted the girl.
"Funny thing is, they didn't think he could play but in the end, Bailey proved to be the victor," the Columbia Police Department said in a Facebook post. "We're affectionately dubbing him as the 'Reigning Miss Mary Mack' Champion."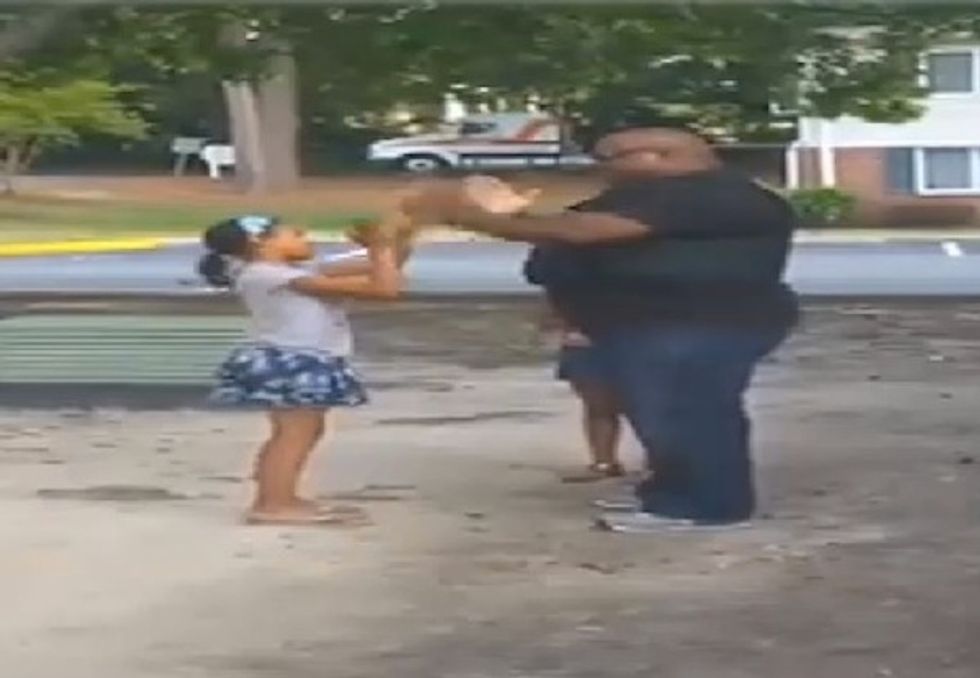 Officer Michael Bailey was able to outlast even the practiced little girl in a game of "Miss Mary Mack." (Image source: WIS-TV)
"Oh, come on man!" Bailey said when the little girl's hands tripped up. "We had it going. You didn't know I could do that, did you? Haha!"
"You see that?" he said proudly to his partner off screen.
Watch video taken of the challenge:
(H/T: WIS-TV)