Back in the 1960s, physical education at some high schools was a grueling challenge. Students were required to do pull-ups, sit-ups, obstacle courses and more — a far cry from what is seen in schools across the nation today.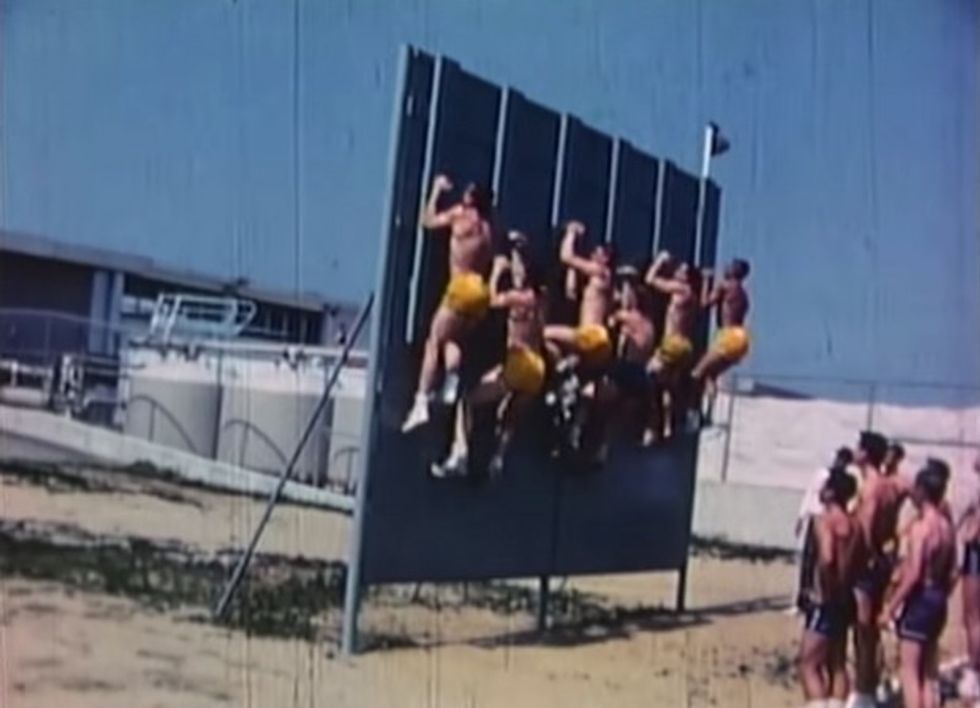 (YouTube)
Roughly 50 years ago, the high-intensity PE courses at La Sierra High School in Carmichael, California, actually became so notorious that then-President John F. Kennedy implored other schools to use the California high school as a model.
More than 4,000 apparently signed up to use the fitness program.
Fast forward to current day and the obesity epidemic is out of control and schools are increasingly cutting out physical education to focus on testing. Approximately 17 percent of children and adolescents aged 2 to 19 are obese, according to the Centers for Disease Control and Prevention.
Filmmaker Doug Orchard is now working on a documentary about the PE program at La Sierra High School and promoting the "#JFKChallenge" encouraging schools to reinvigorate physical education courses.
So, just how different was PE at some schools just five decades ago? Watch and see for yourself:
(H/T: Distractify)
---