Glenn Beck said on his television program Thursday that if Americans don't start to educate themselves about the right of conscience, "we're going to have real trouble."
He invited historian David Barton onto his program to discuss what he sees happening at the local level, and Barton said more than 200 city councils have passed what they call non-discrimination ordinances to ensure equal rights.
"But when you become 'fair,' what you're saying is, 'It is OK open up persecution to Christians,'" Barton asserted. "We're going to see just what we saw with Memories Pizza and Sweet Cakes by Melissa."
Beck has long stated that he has no opposition to gay marriage, but he strongly objects to Christians -- like the owners of memories Pizza or Sweet Cakes by Melissa -- being forced to participate in ceremonies against their will.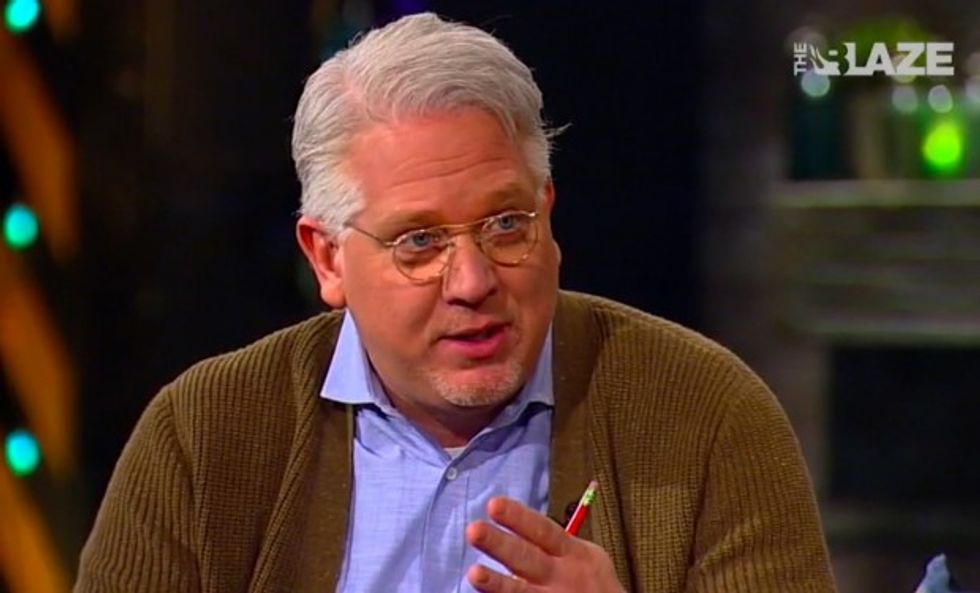 Glenn Beck speaks on his television program May 7, 2015. (Photo: TheBlaze TV)
"We're going to start a weekly series of shows that will address this, and try to bring people information on what to do," Beck continued. "Because if you don't act now, it's over."
Beck said he believes most Americans feel the same way; they just don't consider the loss of freedom a risk because they've never seen it lost.
"Because we've never lost it, they just can't imagine a world without it. And so when somebody is taking away that right of conscience, most people will not stand up until it's too late," Beck continued. "Most people just say, 'They're not going to do that...' But that is what's happening."
"And that's why David and I are going to start a specific show just on this ... looking at the right of conscience and what is happening in our cities, to make sure that we are armed with the information on what is happening," Beck concluded.
[mlbvideo content_id=105680083]
The full episode of The Glenn Beck Program, along with many other live-streaming shows and thousands of hours of on-demand content, is available on just about any digital device. Click here to watch every Glenn Beck episode from the past 30 days for just $1!