Sen. Bernie Sanders (I-Vt.), who is running for president as a Democrat, proposed legislation that would break up eight of the nation's biggest banks, a step he said is needed to ensure the government isn't forced to bail out these "too big to fail" institutions.
Banks on Sanders' list are Bank of America, Bank of New York Mellon, Citigroup, Goldman Sachs, JPMorgan Chase, Morgan Stanley, State Street and Wells Fargo.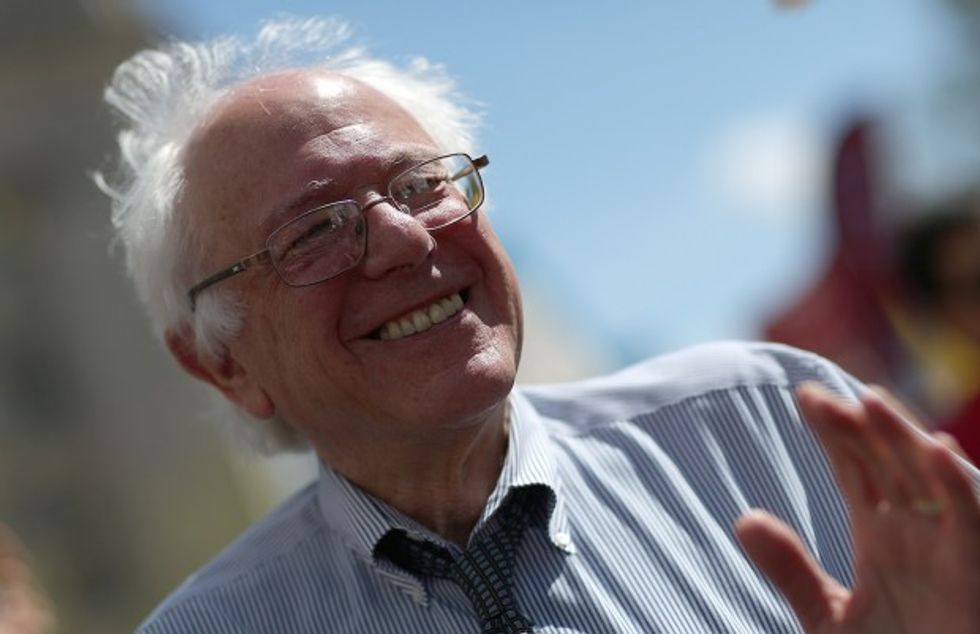 Sen. Bernie Sanders (I-Vt.), who is running for president as a Democrat, is calling on the Treasury Department to break up eight major U.S. banks, and any other institution that is 'too big to fail.' Image: Win McNamee/Getty Images
"No single financial institution should have holdings so extensive that its failure could send the world economy into crisis," Sanders said. "If an institution is too big to fail, it is too big to exist."
Congress passed sweeping financial reforms after the Great Recession, but Sanders said that has done nothing to stop the country's biggest banks from getting even bigger. He said the largest banks are 80 percent bigger now than they were a year before the 2008 financial crisis.
During the crisis, Congress approved hundreds of billions of dollars in payments to banks to keep them afloat, and forced them to pay huge interest rates on those short-term loans. That policy decision was later seen as a way for Democrats to justify their own multi-billion dollar stimulus bill once President Barack Obama won the White House in 2008.
Sanders' bill would give federal bank regulators 90 days to identify banks and other large financial institutions that could pose a risk to the U.S. economy if they were to fail during the next crisis. The Treasury Department would be required to break up any of the banks listed.
In addition, any bank on the list would have their access to Federal Reserve bailouts blocked, and they would face new limits on their ability to invest bank deposits.