An eighth-grade substitute teacher in Phoenix could face assault charges after students' cellphone cameras captured him slamming a boy to the ground.
The boy reportedly admitted to authorities that he called the teacher the n-word before he was taken to the ground.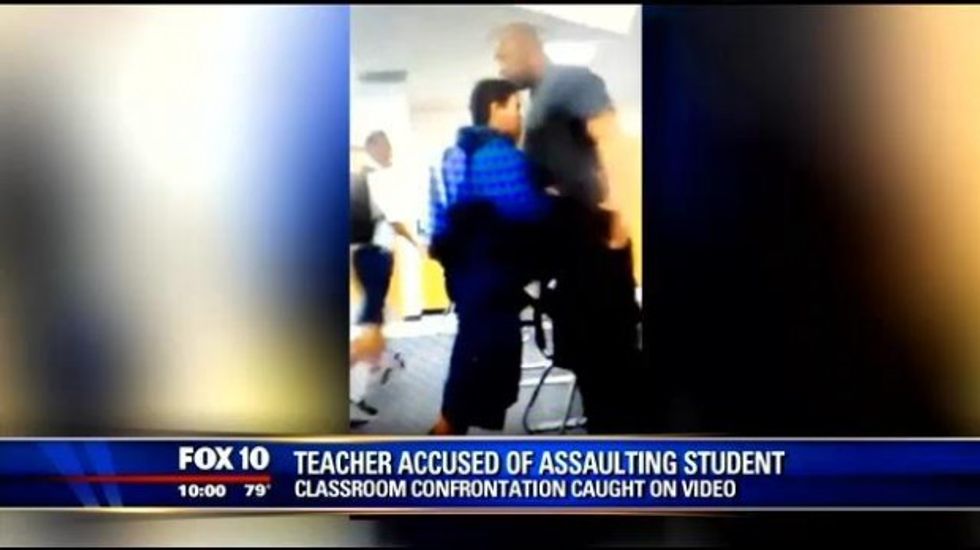 (Screengrab via KSAZ-TV)
Video of the incident at Bernard Black Elementary quickly emerged online and police launched an investigation. The mother of the boy said she would like to see charges pressed against the teacher, identified as Brett Russell.
"I don't care what words comes out of a child's mouth, no one should ever put their hands on a child like that, it's unacceptable. I want to press charges; I want him arrested," she told KSAZ-TV.
Police in Phoenix said Wednesday the investigation is ongoing, but no arrests had been made yet.
Watch the stunning video below:
FOX 10 News | fox10phoenix.com
(H/T: DC)
---