The scene in the 1980s classic "Dirty Dancing" to the tune of "Time of Our Lives" is iconic and often spoofed. But now an NBA team is taking heat (no not the Miami Heat) for their spoof of a spoof that some have interpreted as making light of domestic abuse.
The video aired on the Jumbotron at Wednesday night game on the Cleveland Cavaliers home turf against the Chicago Bulls.
The skit, based off a United HealthCare commercial, showed an apron-wearing woman in the kitchen as the song comes on and she says "it's our song," starting to do the dance as her boyfriend/husband gave a laugh that implied "really?" And then he he too starts to play along with dance.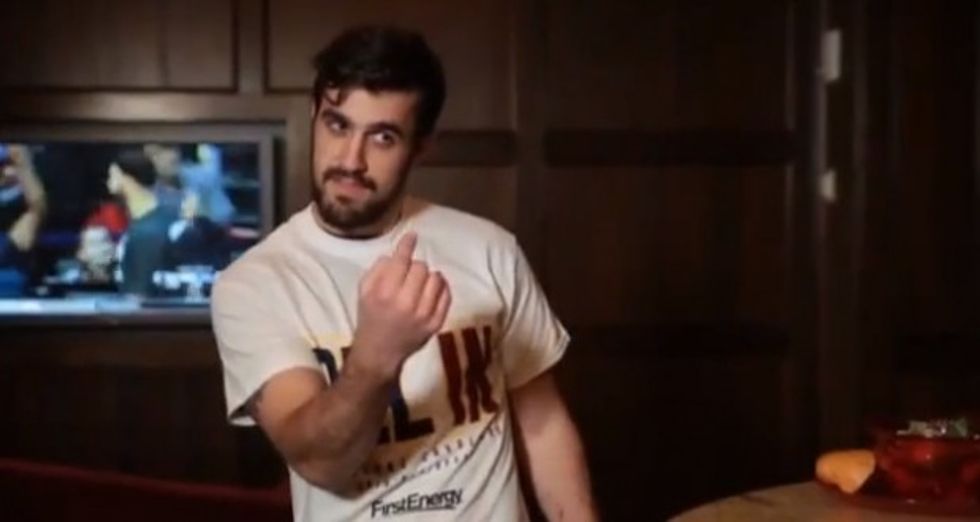 Image source: YouTube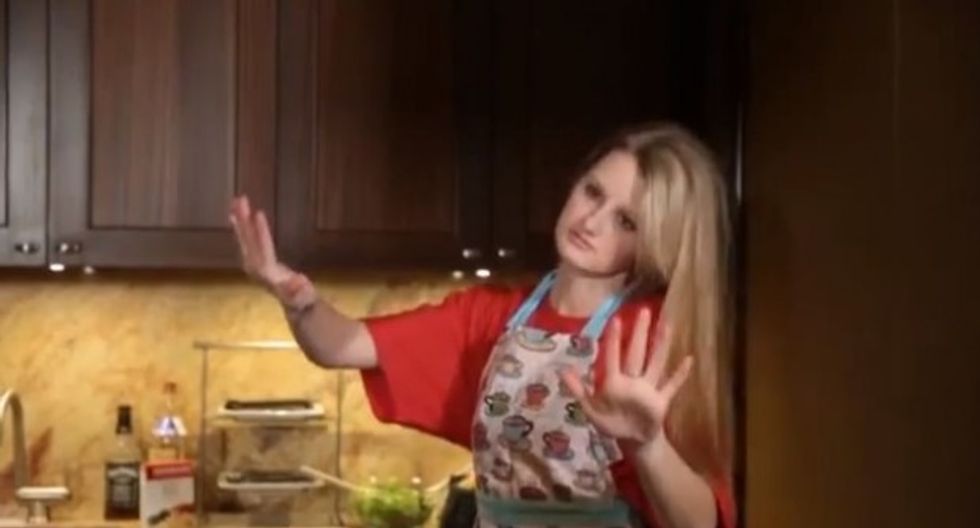 Image source: YouTube
Finally, the big moment when he's supposed to lift her up just as Patrick Swayze did with Jennifer Gray. Instead of the couple falling over in the lift, as they did humorously in the insurance commercial, the husband in the Cavs commercial flings his girlfriend/wife to the ground.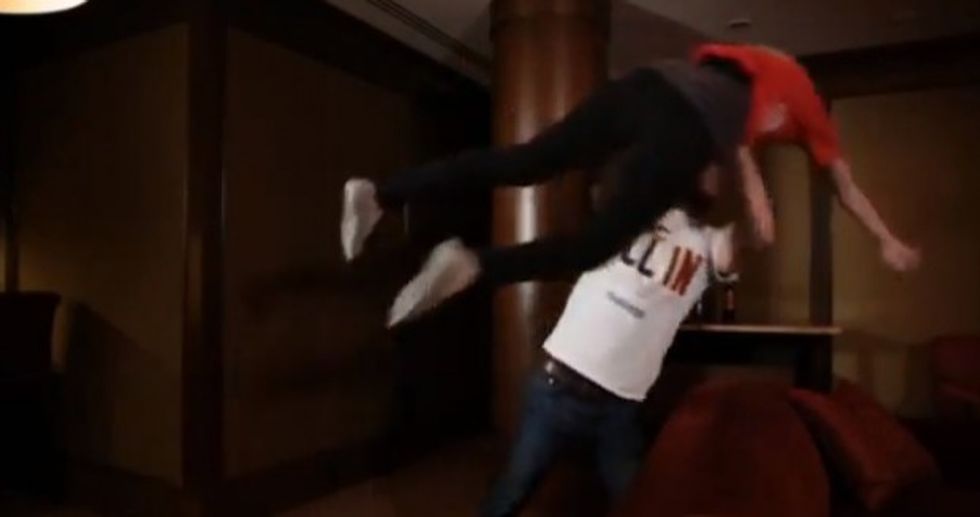 Image source: YouTube
Why? Because she was wearing a Chicago Bulls shirt.
"Bulls fan? I didn't know you were a bulls fan. I can't believe she's a bulls fan," the man said.
"When it's playoff basketball time you have to be all in. So don't make the same mistake she made," a general narrator said in the video.
But they didn't leave it at that.
With an ice pack on her head and a T-shirt change, the woman says she's "all in now — let's just watch the game."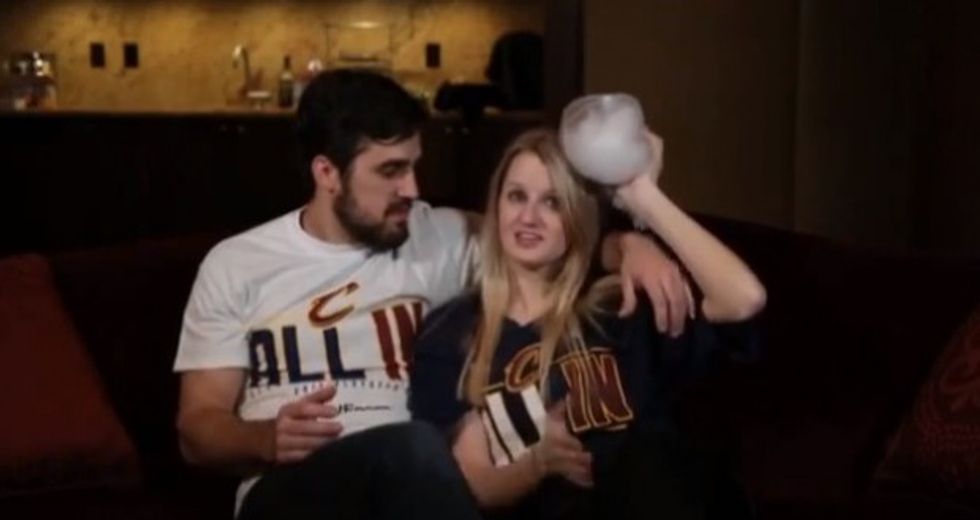 Image source: YouTube
Check out the skit:
And her's the United HealthCare commercial if you haven't seen it yet:
Steve McPherson who reposted the video on YouTube mocked, "Domestic violence is super hilarious. Right, guys? Right? Hello?"
Other's voiced their complaints on Twitter:
Not only is that @cavs video incredibly offensive to women, but it's so horribly made & acted that I'm also offended as a consumer.

— Steve Fuller (@fullsteve) May 7, 2015
.@cavs What were you guys thinking with that video? Did anyone suggest it might be a bad idea?

— Elika (@steakNstiffarms) May 7, 2015
The only thing missing from that Cavs video was the guy throwing her back to the kitchen "where she belongs" right @Cavs?

— David Alen (@DavidAlen) May 7, 2015
The video was at one point posted on Allison Cole's Vimeo channel, but it has since been removed.
Cole, on her Vimeo page, is described as a production assistant for the Cavaliers.
The Cavaliers video comes at a time when professional sports have come under fire for their stance on domestic abuse issues. The NFL went through a very public scandal regarding its stance on domestic and child abuse last year. Even President Barack Obama said at the time the league was "behind the curve" on these issues.
Take our poll and let us know what you thought of the spoof: