The 911 call about some suspicious activity in a parked car went something like this: The people inside it were having sex, or were getting attacked.
So police in North Palm Beach, Florida, set out to investigate what was amiss in the car sitting in a public park Wednesday night.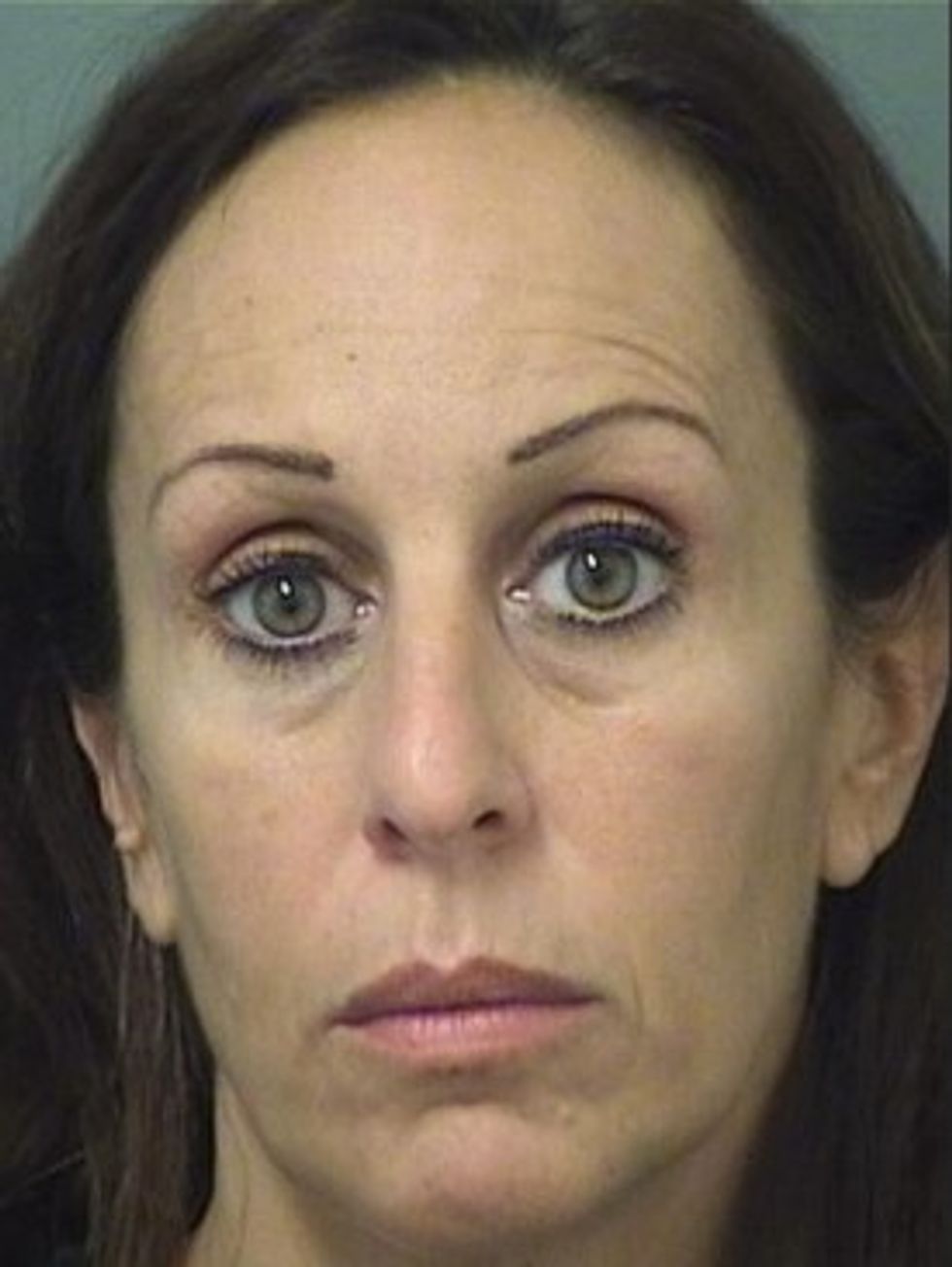 Krista E. Morten (Image source: Palm Beach County Sheriff's Office)
After a knock on the window, police said a woman and man were in the back seat and a strong marijuana odor could be detected. The woman's shirt was unbuttoned "exposing her shoulders and part of her chest," the police report said, according to the Sun Sentinel.
The woman said they were "just friends" and that she had picked him up on the side of the road because she was lonely and wanted to get acquainted with him.
But her 18-year-old companion fessed up.
He told police he's a senior at Mavericks High School in Palm Springs — and the woman he was sitting next to, 45-year-old Krista E. Morton, is his high school principal.
The arrest report noted that Morton, who is married, wouldn't say she was smoking marijuana but acknowledged the substance had been smoked; police found a bag filled with marijuana, a lighter and rolling papers stuffed underneath the rear of the passenger seat, WFLA-TV reported. The student allegedly had a grinder, lighters and a small screwdriver.
Both were charged with possession of marijuana. Morton was released from jail Thursday; the 18-year-old student was being held there on $1,000 bail, according to the Sentinel.
Arrest records show that the 18-year-old had been arrested before for marijuana possession, WPTV-TV reported.
Morton — who's listed as the "school leader" on the website of the alternative charter school — has been suspended pending an investigation, the Palm Beach Post reported.
Lauren Hollander, CEO of the Mavericks In Education management company that runs the school, told the Post it is "a very unfortunate situation."
The Mavericks charter school chain was founded by Frank Biden, brother of Vice President Joe Biden, the Post noted.
—
Follow Dave Urbanski (@DaveVUrbanski) on Twitter