It was a surprise she never anticipated.
A Wisconsin woman was left stunned Friday after a "Good Morning America" camera crew knocked on her door and praised her on national television for being a great mother. In shock, tears immediately started streaming down Karen Garrison's face.
But, that wasn't all.
After sharing Garrison's story, the "Good Morning America" crew had an extra surprise for her. Garrison — who named her son Garth and daughter Brook, after country star Garth Brooks — was escorted outside.
A crowd of familiar faces was awaiting her and began cheering.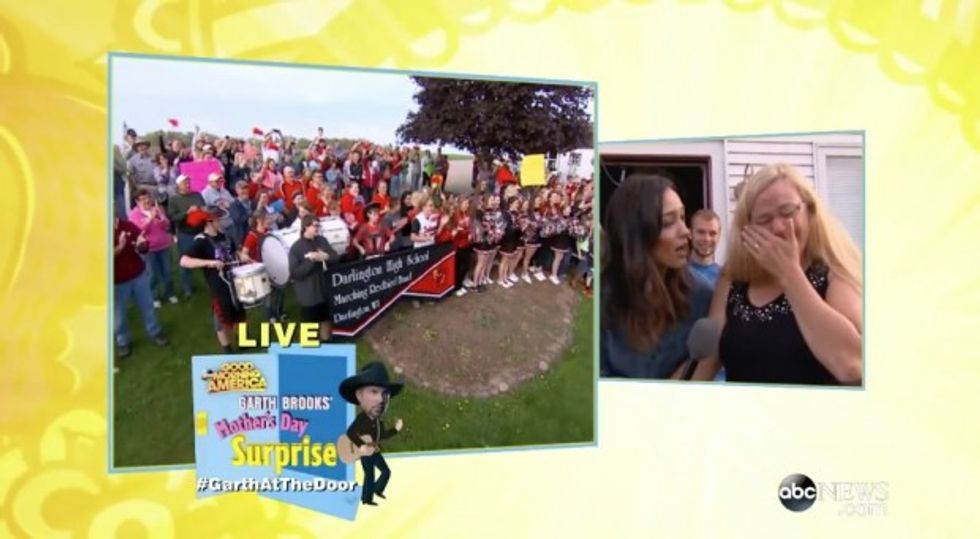 Image source: ABC News
Things only got better from there.
Moments later, country star Garth Brooks walked onto Garrison's patio and gave her a hug. The music legend then snag the Wisconsin mother his hit song "Mom" on national television.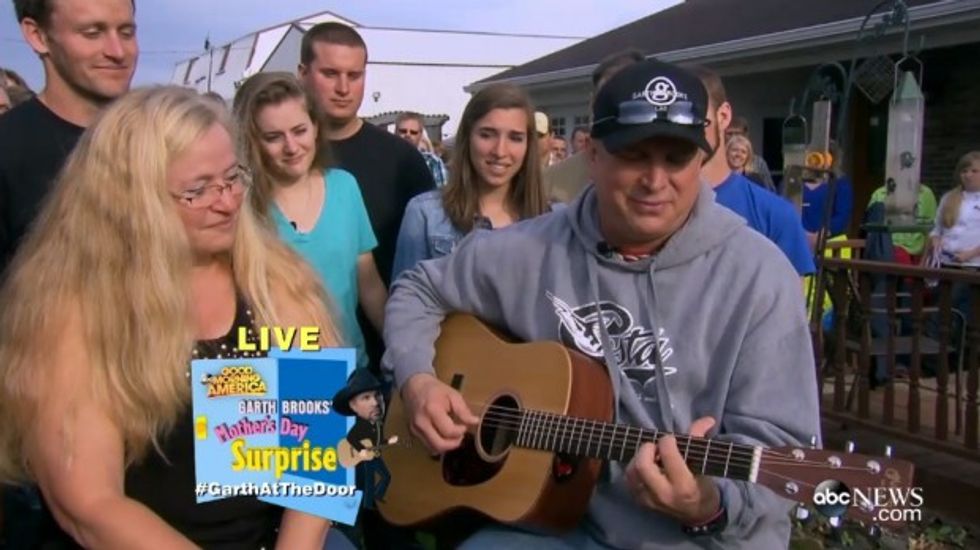 Image source: ABC News
At the conclusion of the song, Brooks invited Garrison and her family to hop on his plane and attend a concert he was playing in Nebraska later that night.
Asked how she felt, a stunned Garrison replied, "I don't know yet."
Garrison was nominated for the "Garth Brooks Mother's Day Surprise" by her daughter Brook.
"She was always my backbone. She was always my best friend. She was always there to support me," she told "Good Morning America."
Before the surprise, Brook delivered a heartfelt thank you to her mother.
"I love you and you're my best friend, and I just want you to know how much we love you because I feel like you don't believe us sometimes. You don't believe what a great mom you are," she said. "And so this was an ultimate thank you from us kids but also the people that you've also become a second mother to. You take care of everyone, and it's a big thank you from us."
—
Follow Oliver Darcy (@oliverdarcy) on Twitter