Story by the Associated Press; curated by Oliver Darcy.
—
SEOUL, South Korea (AP) — North Korea said Saturday it has successfully test-fired a newly developed ballistic missile from a submarine in what would be the latest display of the country's advancing military capability.
North Korean leader Kim Jong Un personally attended the test launching of what he described as a "world-level strategic weapon," the official Korean Central News Agency said. The report did not reveal the exact timing and location of the launch.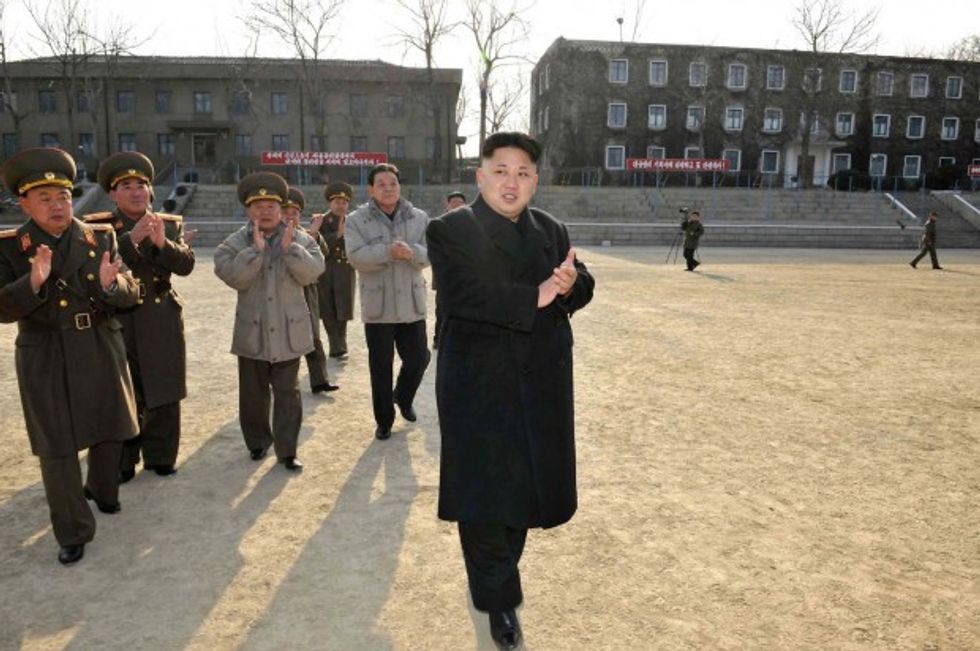 (KNS/AFP/Getty Images)
Kim praised the test launch as an "eye-opening success" and declared that the North Korea now has a weapon capable of "striking and wiping out in any waters the hostile forces infringing upon the sovereignty and dignity of (North Korea)."
On Kim's orders, the submarine submerged and after a while a missile soared into the sky from underwater, the agency said.
South Korea's defense ministry said last year that it believed North Korea was developing technologies for launching ballistic missiles off submarines.
A U.S. research institute said in January that such capability posed a potential new threat to South Korea, Japan and U.S. bases in East Asia, although North Korea's submarines tend to be old and would be vulnerable to attack.
There has been expectations that Kim would attend the Victory Day celebration in Russia on Saturday for his international debut, but North Korea has sent to Moscow the head of its rubber-stamp parliament instead.
—