The classic song, "I Fought the Law (and the Law Won)" comes to mind.
On Thursday, a woman named Jess Cooke posted a video to Facebook accompanied by a lengthy rant:
This is what happens when you stand up for your rights against the US Border Patrol when they want to check in your trunk without a warrant for no reason what so ever!!! Yes I could have opened it but I didnt have to!!! This is me today!!! They held me against my will until the K-9 Unit come to check out my car! I tryed to see what was going on after i had to pull over and wait. A MAN pushed me and then threw me to the ground while a WOMAN stood there and tazed me until I stopped screaming!! Then they cuffed and arrested me and put me in the Border Patrol car while they illegally opened my whole car and trunk and searched it!!! ILLEGALLY!!! They had no warrant and no reason to search it!! Oh and in the end the f****** K-9 unit found NOTHING IN MY CAR!!! Now they are trying to put charges on me federally for assaulting an officer when I did it in self defense after he pushed me!!!!! Post this everywhere people I mean it!! Im putting it everywhere! Im not letting them get away with this!! You should see my injuries!!!
So what actually happened? The video paints a fairly thorough picture of the situation.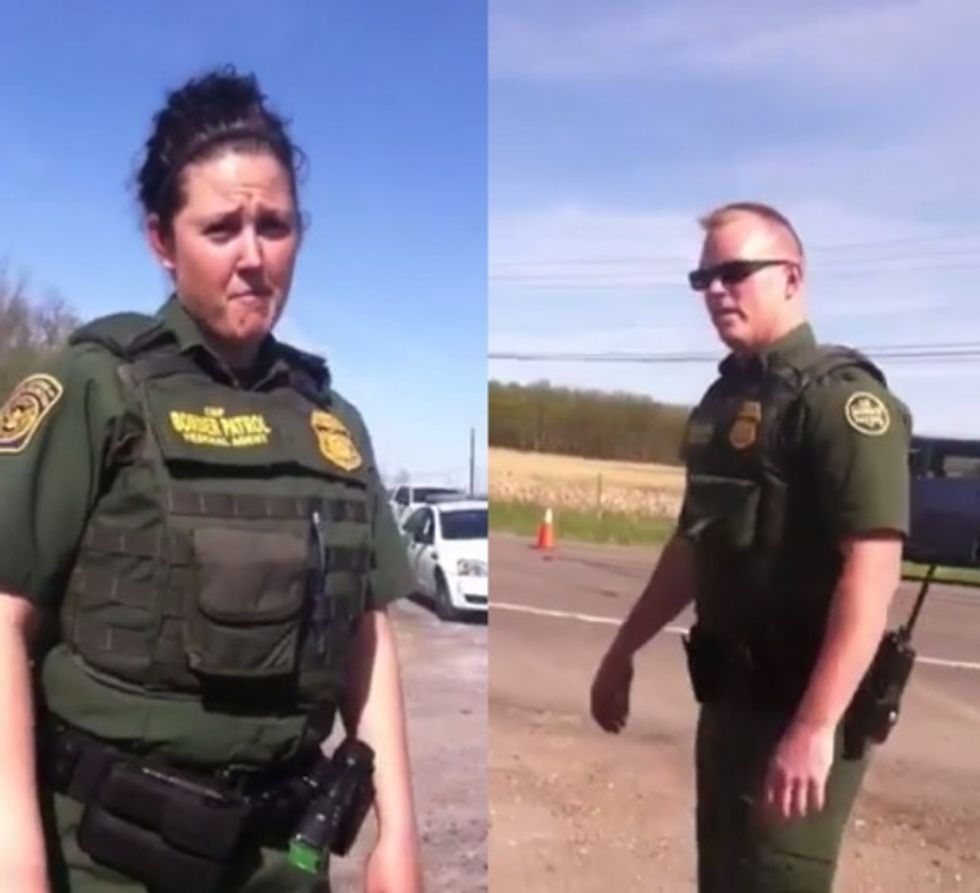 Images via Jess Cooke/Facebook
In the video, a pair of border agents tell Cooke she needs to wait for dogs to come to check her car.
"What are you gonna do, you gonna arrest me?" Cooke challenges.
The male agent quickly acknowledges she can leave, but because she acted suspiciously, her car has to stay until it's checked.
"Your car's not leaving, you can leave," he says. When Cooke keeps pushing, he threatens, "I'll spike your tires."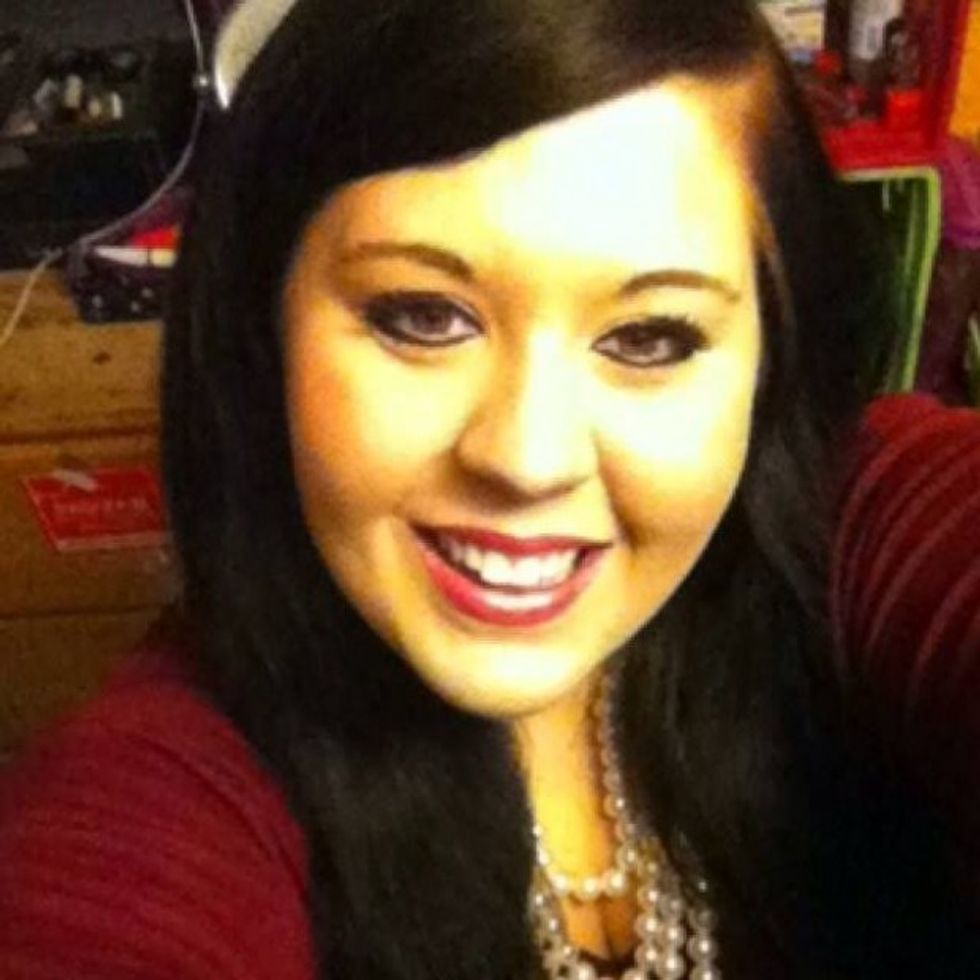 Jess Cooke. (Image via Facebook)
Losing patience, the male agent finally says, "I'm telling you to stand over here out of the way."
"Go ahead and touch me," Cooke retorts.
Cooke seems to be shocked by the fact that the officer does just that, and she begins screaming profanities when she's hit with a Taser moment later.
"Are you f****** retarded?" she screams. "Get it out of me now!"
She claims, "I didn't do anything to you," but one of the agents can be heard saying, "You assaulted a federal officer."
Watch the altercation below (content warning: strong language):
Online, the video sparked debates as some commenters said the border agents had been too harsh.
Some pointed to a recent Supreme Court decision barring cops from holding suspects to wait for drug-sniffing dogs without probable cause to bolster Cooke's position.
Others claimed Cooke was unnecessarily pushy and that the whole situation could have been avoided if she'd just been cooperative.
What do you think? Take the poll below and discuss.
A U.S. Customs and Border Protection spokesman confirmed to TheBlaze that an altercation had taken place near Ogdensburg, New York, but could not confirm any details of the case as the incident was under investigation.
According to her Facebook page, Cooke is pursuing a degree in criminal justice.
—
Follow Zach Noble (@thezachnoble) on Twitter