A blind mother-to-be was able to "see" her unborn baby boy thanks to the advanced technology of 3D printing.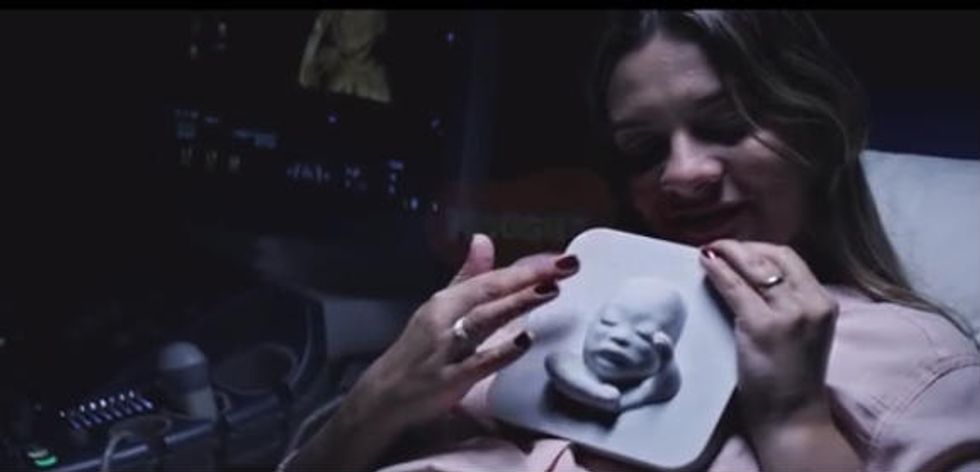 Image source: YouTube
Tatiana Guerra didn't think she could look forward to the moment many parents anticipate when they see their unborn child for one of the first times. But little did Guerra know what a surprise she was in for when she got to "see" her baby boy, Murilo in a way she probably never would have expected.
Guerra, who was 20-weeks pregnant at the time of her sonogram visit, lost her sight when she was 17, according to 3Dprint.com. Now 30, Guerra could only imagine what Murilo looks like now and what he'll look like once he's born.
"Mommy can't wait to feel your little body, your little face, your little hands," Guerra says in a video uploaded to YouTube April 30.
She then describes to the doctor how she imagines her baby boy will feel: "His nose like a little potato, a small mouth, a chubby little hand."
The doctor tapped into 3D printing to create an engraved image of Guerra's son from her sonogram and took it back to the mom-to-be so that she could "see" her son for the first time.
"That's an image of your son. See if he feels the way you think he does," the doctor tells her as he places the engraved image in her hands.
But before Guerra feels the actual 3D-printed sonogram of Murilo she reads a message in braille.
"I am your son," she says, laughing and crying all at all once.
See the incredible and awe-inspiring moment a blind mother "sees" her unborn son for the very first time:
(H/T: Good News Network)
–
Follow Jon Street (@JonStreet) on Twitter