Fox News anchor Chris Wallace slammed the White House on Sunday for sending Homeland Security Secretary Jeh Johnson on another Sunday show, but rejecting Fox News' invitation amid the increasing threat of the Islamic State.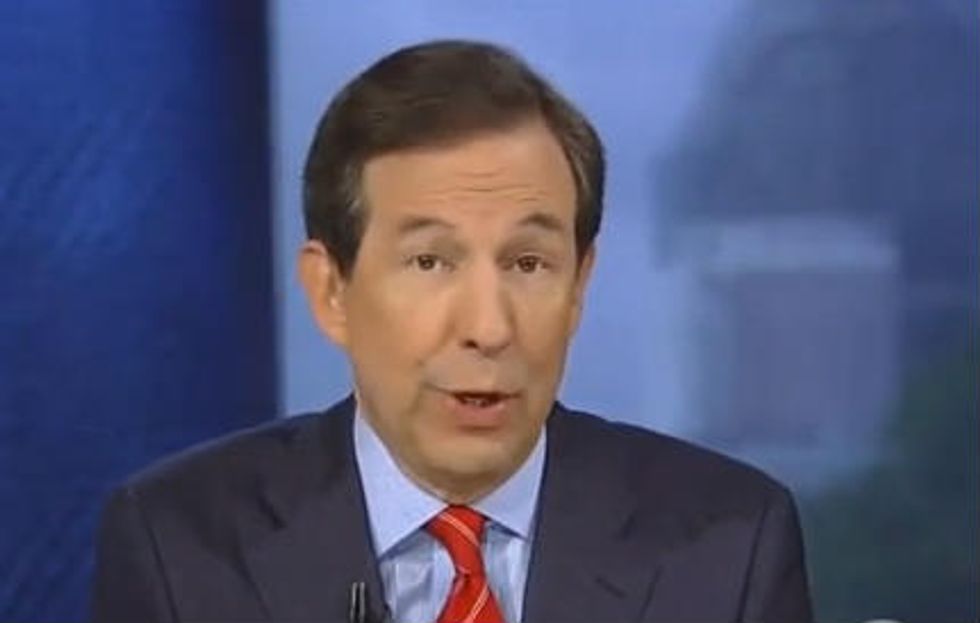 Image source: Fox News via YouTube
"We wanted to ask Secretary of Homeland Security Jeh Johnson about the terror threat, but while the White House put him on another Sunday show they declined to make him available to Fox viewers," Wallace said.
Johnson appeared Sunday on ABC's "This Week."
The "Fox News Sunday" host pointed out that the White House has sent "a number of guests"  to the other four news networks and cable outlets this year while largely "excluding" Fox News from its TV appearance schedule.
Wallace acknowledged that White House chief of staff Denis McDonough and Johnson have both appeared on his show this year, but also appeared on other networks the same days.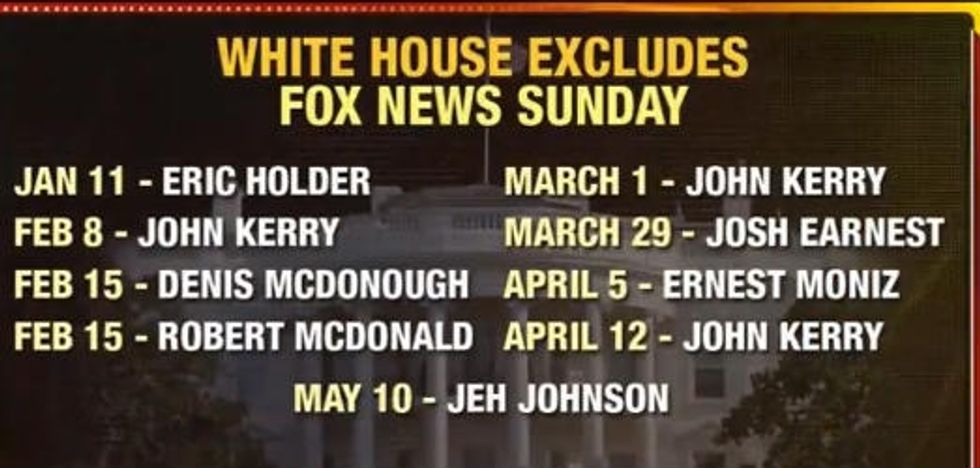 Image source: Fox News Sunday via YouTube
Among the Obama administration officials who have appeared on ABC, CBS, NBC and CNN: McDonough, former Attorney General Eric Holder, Secretary of State John Kerry, Veterans Affairs Secretary Robert McDonald and Energy Secretary Earnest Moniz.
(H/T: Mediaite)
–
Follow Jon Street (@JonStreet) on Twitter