HATTIESBURG, Miss. (AP) -- A law enforcement official says three people have been arrested and two of them have been charged with capital murder in the fatal shootings of two Mississippi police officers during a weekend traffic stop in Hattiesburg.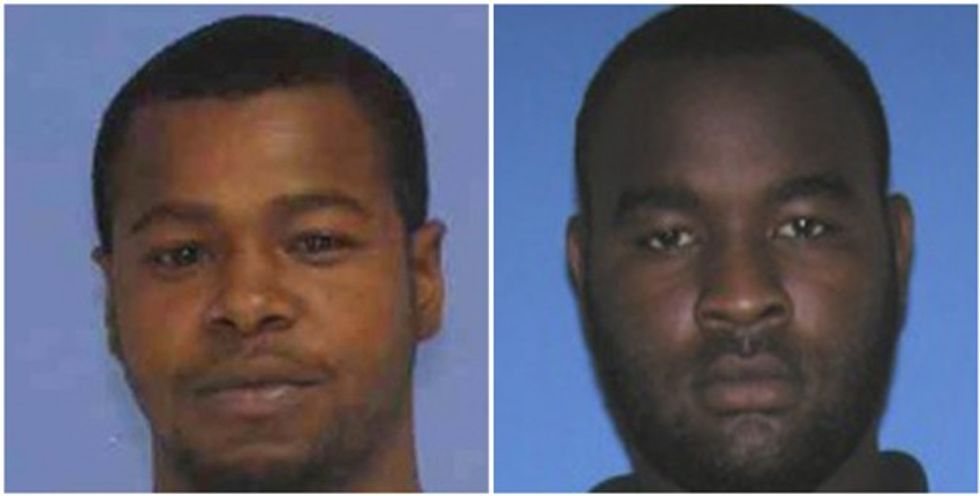 This combination of undated photos released the Mississippi Bureau of Investigation shows, Marvin Banks, left, and his brother Curtis Banks. (Mississippi Bureau of Investigation via The Hattiesburg Police Department via AP)
Warren Strain, a spokesman for the Mississippi Department of Public Safety, tells The Associated Press that 29-year-old Marvin Banks and 22-year-old Joanie Calloway have each been charged with two counts of capital murder, and Banks' 26-year-old brother, Curtis Banks, has been charged with two counts of accessory after the fact of capital murder.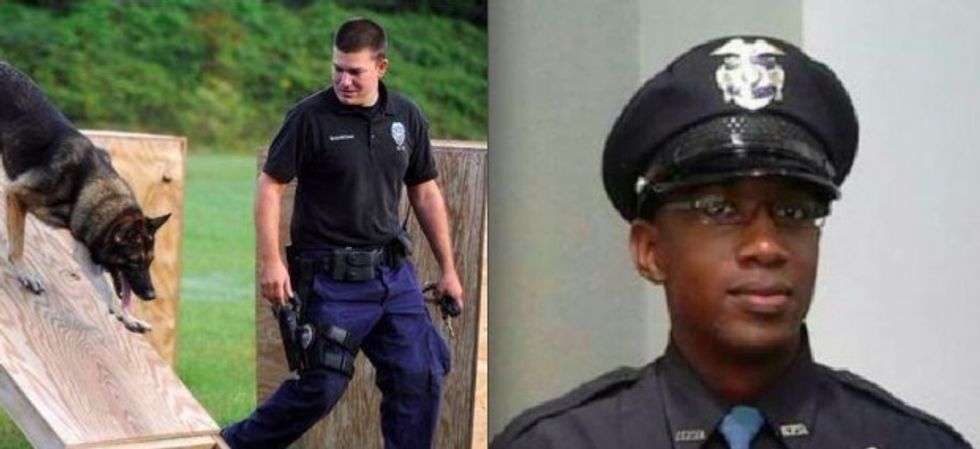 These undated photos released by the Hattiesburg Police Department show Officer Benjamin Deen, left, participating in K-9 training at the police academy in Hattiesburg, Miss., and Officer Liquori Tate, right. Both officers were fatally shot during a traffic stop Saturday evening, May 9, 2015, in southern Mississippi. (Photos: Hattiesburg Police Department via AP)
Strain also says Marvin Banks also faced other charges. He says officers arrested the three Hattiesburg residents at different locations overnight without resistance following Saturday night's fatal shooting.
It wasn't immediately known if those arrested had lawyers.