© 2023 Blaze Media LLC. All rights reserved.
Army Vet Walked by Car and Saw Something He Couldn't Ignore — His Next Move Got Him Arrested
"I've seen enough death and destruction."
When an Army veteran in Athens, Georgia, realized a small dog had been left inside a hot car with no water, he acted to save the animal despite knowing there would be "consequences."
Michael Hammons, a veteran battling post-traumatic stress disorder, reportedly used the footrest of his wife's wheelchair to smash the widow of the car and free the small Pomeranian-mix in "distress."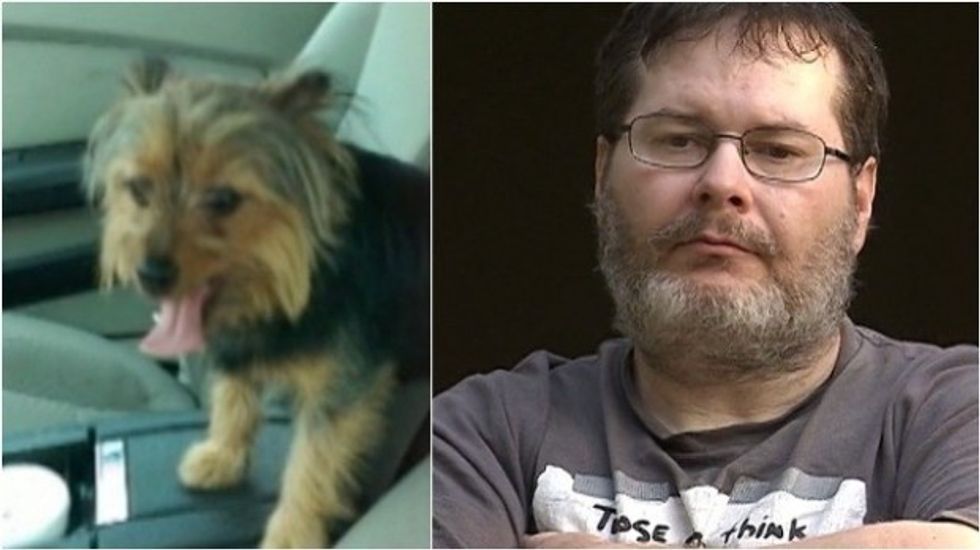 Screengrab via WAGA-TV
"I've got PTSD, and I've seen enough death and destruction. And I didn't want anything else to happen if I could prevent it," Hammons told WXIA-TV.
But the dog's owner was apparently not happy when she returned to find her car's window smashed.
"She said, 'you broke my window,' and I said, 'I did.' She says, 'why would you do that?' I said, 'to save your dog.'" Hammons recalled to WAGA-TV.
But the woman told police officers she still wanted to press charges, leaving the cops' hands tied. Hammons was eventually arrested and charged with criminal trespassing.
Oconee County Chief Deputy Lee Weems told WXIA-TV that they wouldn't have charged Hammons if the owner of the car didn't insist on pressing charges.
Atlanta News, Weather, Traffic, and Sports | FOX 5
While the dog's owner claimed she only left her dog in the hot car for five minutes, the veteran argued it was much longer. Oconee County deputies said it's impossible to know for sure how long the dog was left in the car without surveillance video — but it doesn't take long for a hot car to become deadly to animals.
Weems told the news station that on a 80-degree day, the temperature inside the car will hit 114 degrees in 30 minutes -- "even with the windows cracked."
That's why the Army veteran has no regrets about what he did.
"I knew there'd be consequences, but it didn't matter. Glass, they make new glass every day, but they could never replace that dog," Hammons said.
The owner of the dog and vehicle was reportedly issued a citation for proper care from animal control.
More from WXIA-TV:
---
Want to leave a tip?
We answer to you. Help keep our content free of advertisers and big tech censorship by leaving a tip today.
more stories
Sign up for the Blaze newsletter
By signing up, you agree to our
Privacy Policy
and
Terms of Use
, and agree to receive content that may sometimes include advertisements. You may opt out at any time.