An Australian man has discovered the five Olympic rings used to decorate the Sydney Harbor Bridge during the 2000 Olympic Games — abandoned and in dozens of pieces.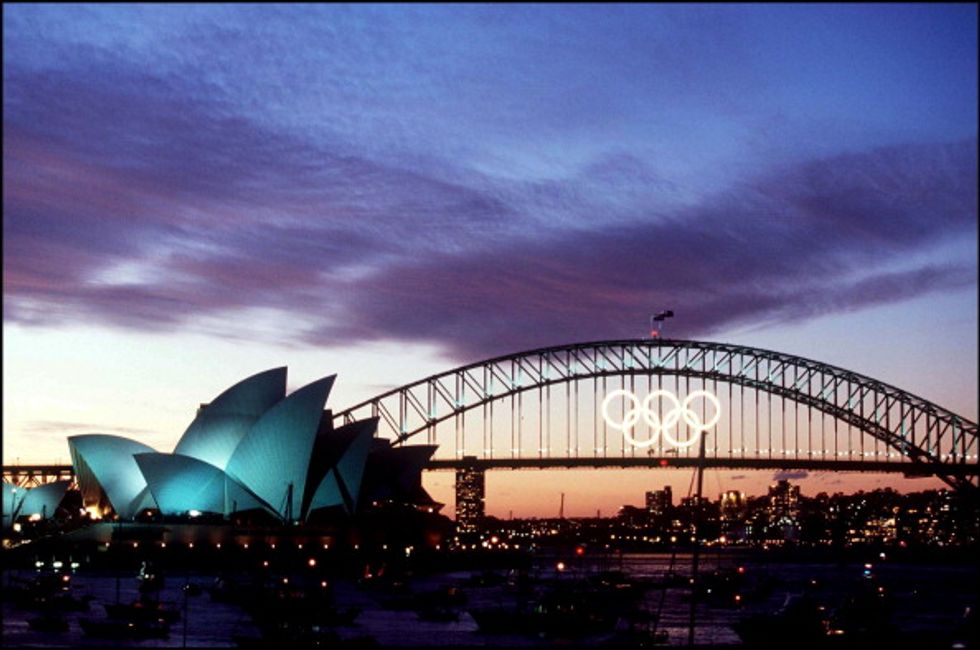 Olympic closing ceremony fireworks display over Sydney harbor and opera house in Sydney, Oct. 01, 2000. (Photo by Pool JO SYDNEY 2000/Gamma-Rapho via Getty Images)
Bernard Maas found the pieces of the iconic symbols inside a factory building he purchased from the firm that built the rings. They measure about 230 feet by 131 feet and weigh somewhere between 40 and 50 tons. The rings were in 40 different parts when Maas found them, Australia's 9News reported.
Maas said he didn't have enough room to keep them, so he posted them for sale on eBay. The online auction started at about $8,080 but didn't attract any bidders until days later when it started getting a lot of media coverage.
That was until 61-year-old Greek-born Tony Stavropoulos heard the rings were up for sale and cast an offer.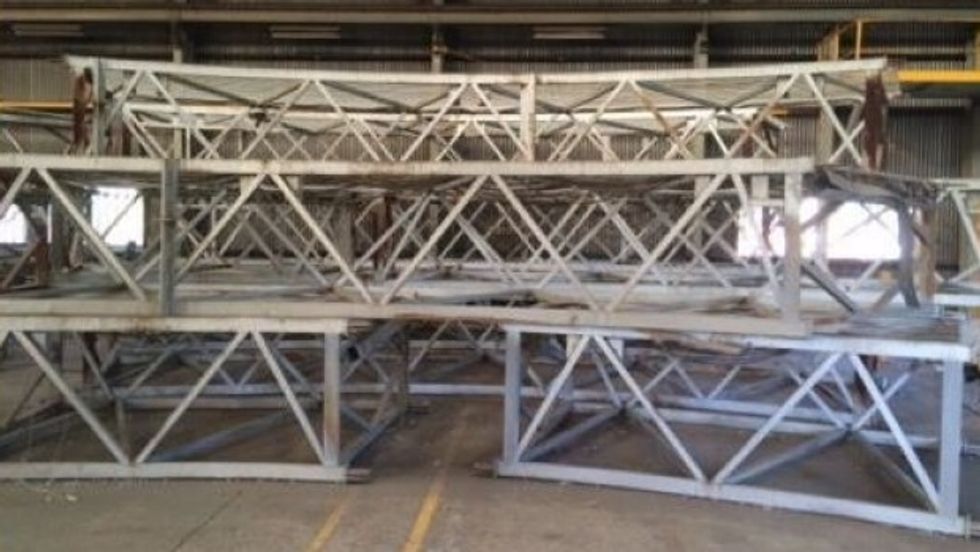 Image source: eBay via 9news.com.au
"Since the Greeks invented the games, I saw it and thought I can't let an opportunity like this go," Stavropoulos told the Sydney Morning-Herald. "There's not too many sets of rings going around from the Sydney Olympic Games."
Stavropoulos paid $21,100 for the five Olympic rings. Maas said it could take as many as 10 tractor-trailors to transport the massive parts. For now, Stavropoulos said he'll store them inside on a friend's property in Queensland, Australia, but hinted he might try to sell them.
"I've learnt that Queensland has put in a bid for the Games in 2028, so they might be interested in buying them," Stavropoulos said. "They're going to need a set of rings, aren't they?"
But that's not for another 13 years. Until then, Stavropoulos isn't sure that Maas knows what he's gotten himself into.
"He's really got no idea of the enormity of these things," Stavropoulos told the Morning-Herald. "It's probably the biggest piece of sporting memorabilia in the world.
(H/T: Sydney Morning-Herald)
–
Follow Jon Street (@JonStreet) on Twitter