Steve Easton of Surrey in England might not remember the incident that happened when he was 7 years old, but his mother does.
Easton's mother recalled taking him to the hospital after she had found a toy dart missing its suction-cup tip, thinking it might have been swallowed.
"I took him to the hospital and they spent a lot of time looking for it but in the end they said perhaps it was a mistake," Pat Easton said, according to the Guardian. "I knew it wasn't and it's always worried me."
And a mother's instinct is usually right, isn't it?
After 44 years, thinking he had allergies that caused headaches and a stuffy nose, the now 51-year-old man finally confirmed his mother's hunch and sneezed out the tip of the dart.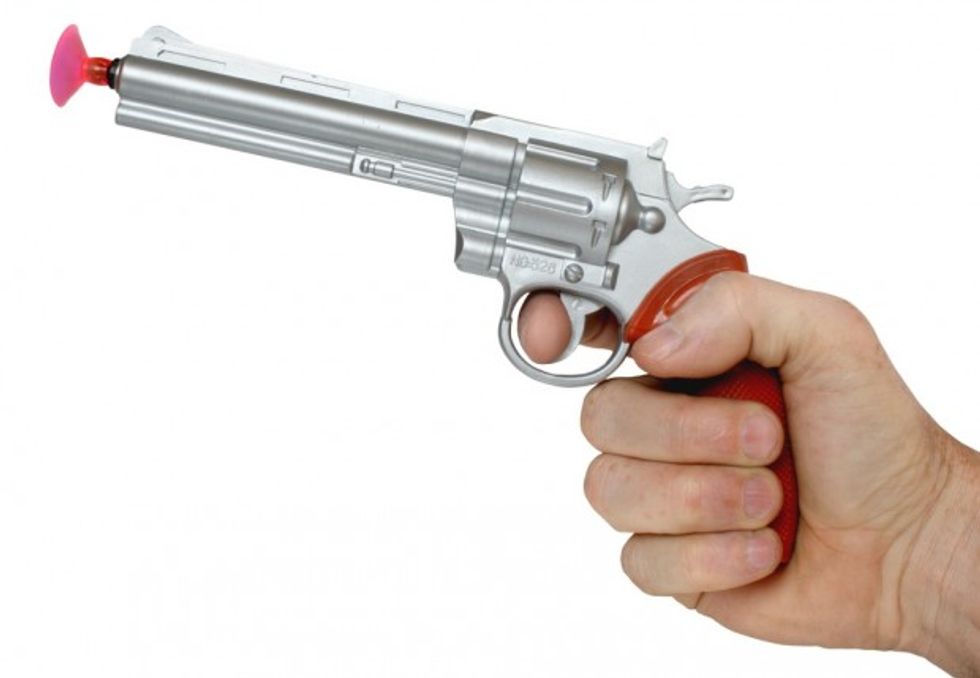 The suction cup portion of a rubber dart, like that seen sticking out of the toy gun in this photo, was apparently stuck up a British man's nose for more than 40 years. (Photo credit: Shutterstock)
"I thought, 'What's this? Where the hell has this come from?'" Easton said, according to the Guardian.
Watch SWNS-TV's report:
Easton told CBC Radio that perhaps the object was missed in the initial doctor's visit because they did a scan of his stomach, thinking he swallowed it.
"Somehow it got forced up into my nasal cavity, so they were looking in the wrong place," he said.
Easton added that he's pretty sure he's "going to have to get used to being called a sucker for the next three months."
(H/T: Gawker)
—
Front page image via Shutterstock.