JACKSON, Miss. (AP) -- A fifth person was arrested Wednesday in connection with the fatal shooting of two Mississippi police officers last weekend, state officials said.
Abram Wade "Pete" Franklin was charged with obstruction of justice after he was questioned by Mississippi Bureau of Investigation agents, according to a statement from the state Department of Public Safety.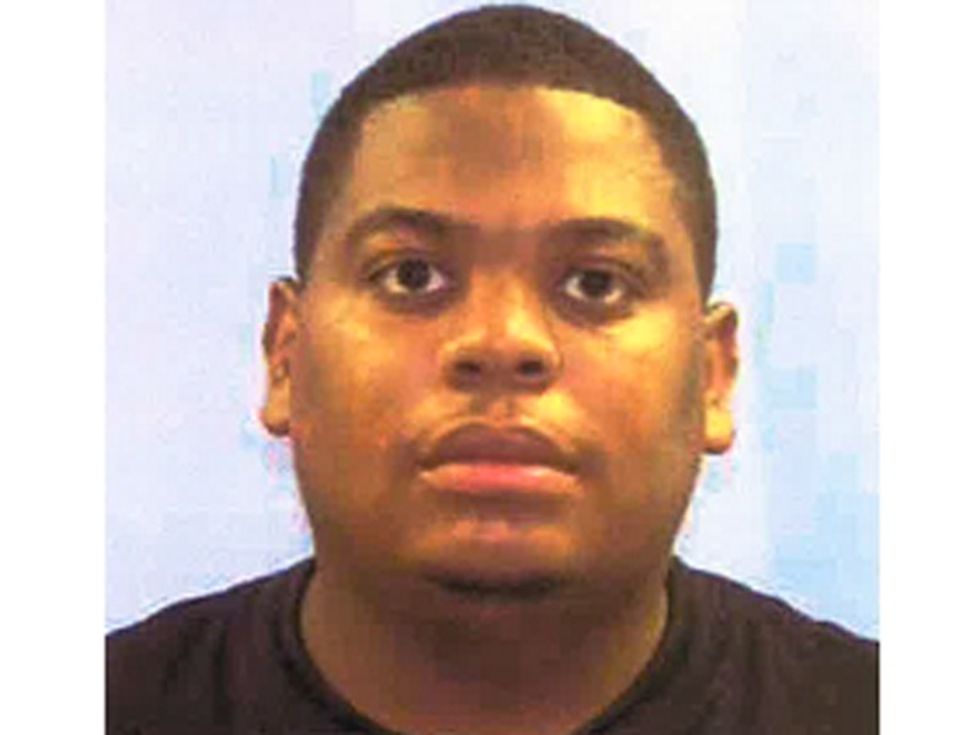 Abram Wade "Pete" Franklin (Image source: Mississippi Bureau of Investigation via WAPT-TV)
MBI spokesman Warren Strain declined to say what Franklin did to merit the charge. But investigators don't believe Franklin was present for the shooting, Strain said.
Franklin, a 29-year-old Hattiesburg resident, was jailed Wednesday night awaiting an initial appearance before a judge to assign bond. Strain said that hearing could come as early as Thursday. It was unknown whether Franklin had an attorney to contact for comment.
Four others have already been charged in the Saturday shootings of Hattiesburg officers Benjamin Deen and Liquori Tate and remain in jail.
Marvin Banks, 29, is jailed without bond on two capital murder charges. His 22-year-old girlfriend, Joanie Calloway, and 26-year-old brother, Curtis Banks, are charged as accessories after the fact. A friend, 28-year-old Cornelius Clark, is charged with obstruction of justice.
Funerals will be held Thursday for the 34-year-old Deen and Saturday for the 25-year-old Tate, both in Hattiesburg.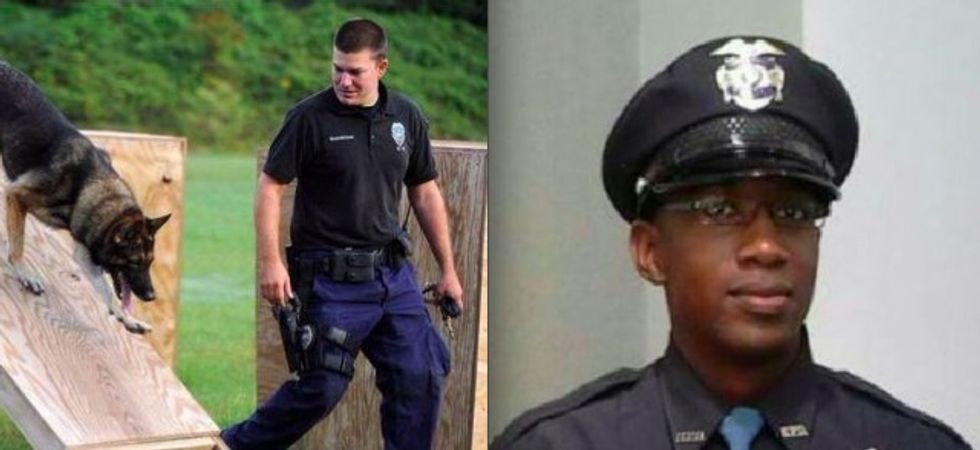 These undated photos released by the Hattiesburg Police Department show Officer Benjamin Deen, left, participating in K-9 training at the police academy in Hattiesburg, Miss., and Officer Liquori Tate, right. Both officers were fatally shot during a traffic stop Saturday evening, May 9, 2015, in southern Mississippi. (Photos: Hattiesburg Police Department via AP)
Strain said authorities searched again Wednesday for the .40-caliber pistol that police believe Banks used but did not find it.
Tuesday night, the MBI had said it wanted to question a man and a woman seen exiting a gold Cadillac Escalade at the motel where Marvin Banks was later arrested. Investigators believe Curtis Banks drove his brother to the motel after the shooting. Strain said that thanks to news reports, investigators were able to speak to both those people Wednesday. Strain said the pair were not at the scene of the shooting and have not been charged.
Investigators say that Deen pulled over a Hyundai driven by Calloway for speeding just after sunset Saturday. He decided to search the car, in which Clark and Marvin Banks were passengers, and called Tate for backup. Strain said that after Deen asked all three to get out, Banks shot Deen in the face and Tate in the lower back. Both officers were wearing bullet-resistant vests that couldn't protect them against the gunshots.
A judge denied bond to Marvin Banks, who is also charged with grand theft for fleeing a few blocks in a squad car after the shooting and being a felon in possession of a firearm. Banks pleaded guilty in 2010 to possessing a stolen handgun and faced unresolved drug charges at the time Deen pulled him over.
Curtis Banks' bond is set at $100,000, but bond for a pending drug charge was revoked, meaning he can't leave jail. Bond is set at $75,000 apiece for Calloway and Clark. All four have been assigned public defenders. Strain said all four have given statements to police.