Gavin McInnes, the co-founder of Vice Media who left the company in 2008, left fellow Fox News panelist Tamara Holder visibly stunned when he argued that women earn less in America because they "choose to" and asserted than modern feminism is making women "miserable."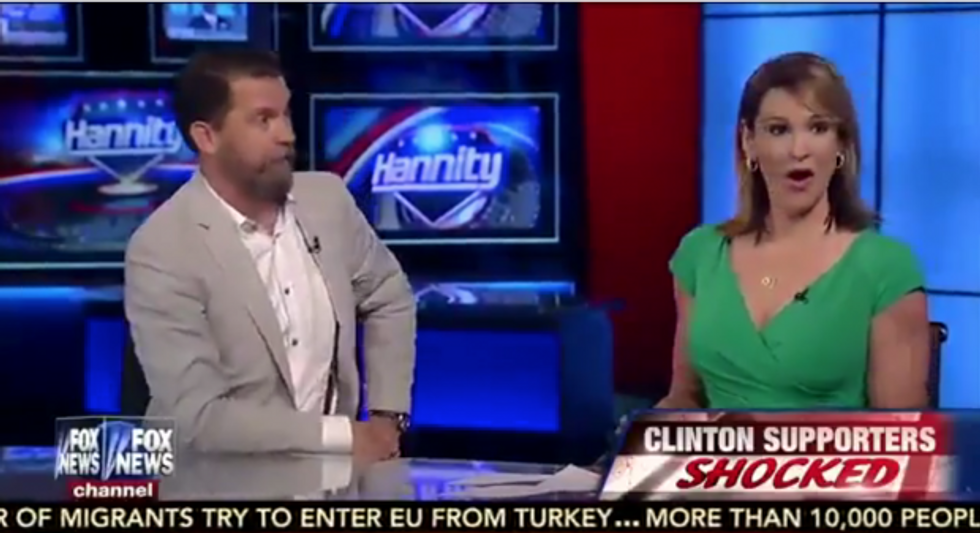 Image source: Fox News via YouTube
"The big picture here is, women do earn less in America because they choose to," McInnes said. "They would rather go to their daughter's piano recital than stay all night at work, working on a proposal, so they end up earning less."
Still, he continued: "They're less ambitious, and I think this is sort of God's way, this is nature's way of saying women should be at home with the kids — they're happier there."
McInnes then recommended that Holder read a book called "Why Men Earn More," which he said explains how women choose to put family over work.
"Having a choice doesn't mean that you are less ambitious. And your comments are absolutely deplorable," Holder replied.
"If you were a real feminist, you would support housewives and see them as the heroes and women who work wasting their time," McInnes shot back.
When Holder questioned McInnes' claim that women don't "go the extra mile" for work, she got a response that left her with a shocked expression on her face.
"You're making a mistake!" he said. "You would be much happier at home with a husband and children."
All host Sean Hannity could say was, "Oh boy."
McInnes then added: "Look, you're miserable. You would be so much happier with kids around you tonight. … Feminism has made women miserable. Women were much happier when housewives were glorified."
You'll probably want to watch the tense segment via Fox News below:
(H/T: Mediaite)
---